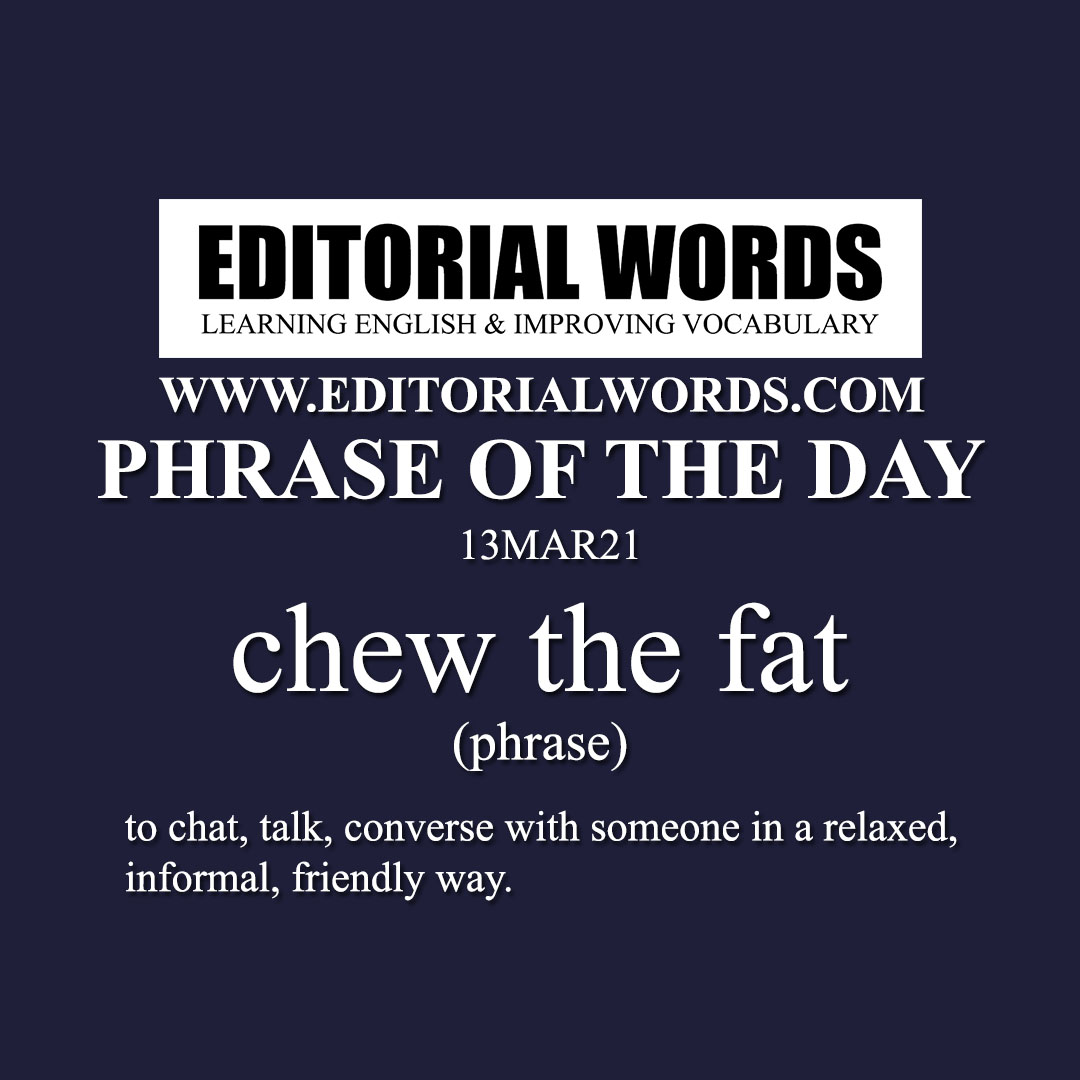 Today's "Phrase of the Day" is " chew the fat" and it is a phrase meaning "to chat, talk, converse with someone in a relaxed, informal, friendly way".
Example Sentence: On his hugely popular YouTube channel and Instagram account, Ravichandran Ashwin interviewed teammates, opponents, former players and when he ran out of those he found people who had only tangential (insignificant) connections to cricket and chewed the fat with them.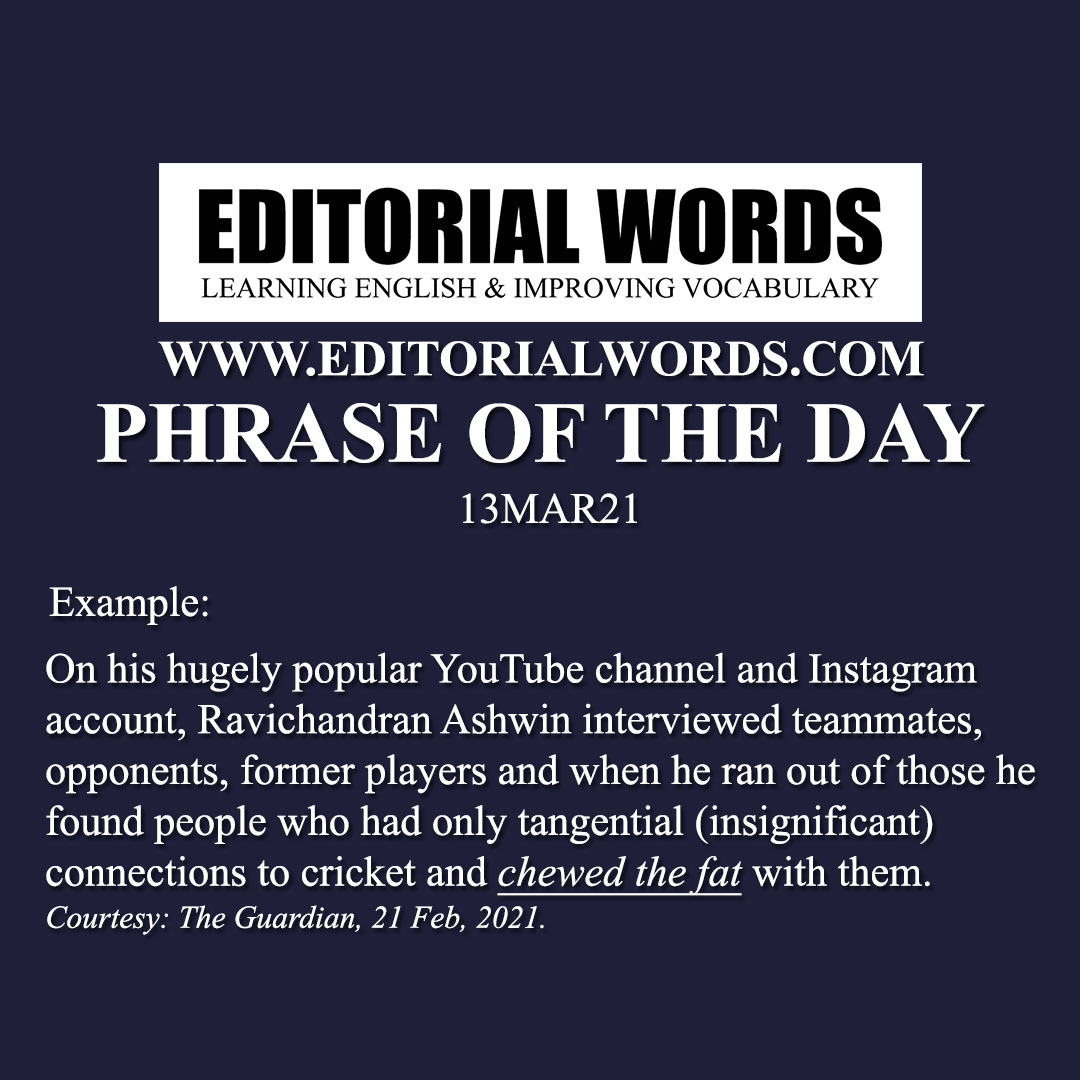 This phrase is present in The Guardian article Ravichandran Ashwin, the professor of cricket who always stays ahead of the game and click here to read it.
Courtesy: The Guardian
"Phrasal Verbs" We Learnt Last Week
"Idioms & Phrases" We Learnt Last Week
"Important Definitions" We Learnt Last Week
Recent Word Lists For The Hindu Editorial Articles