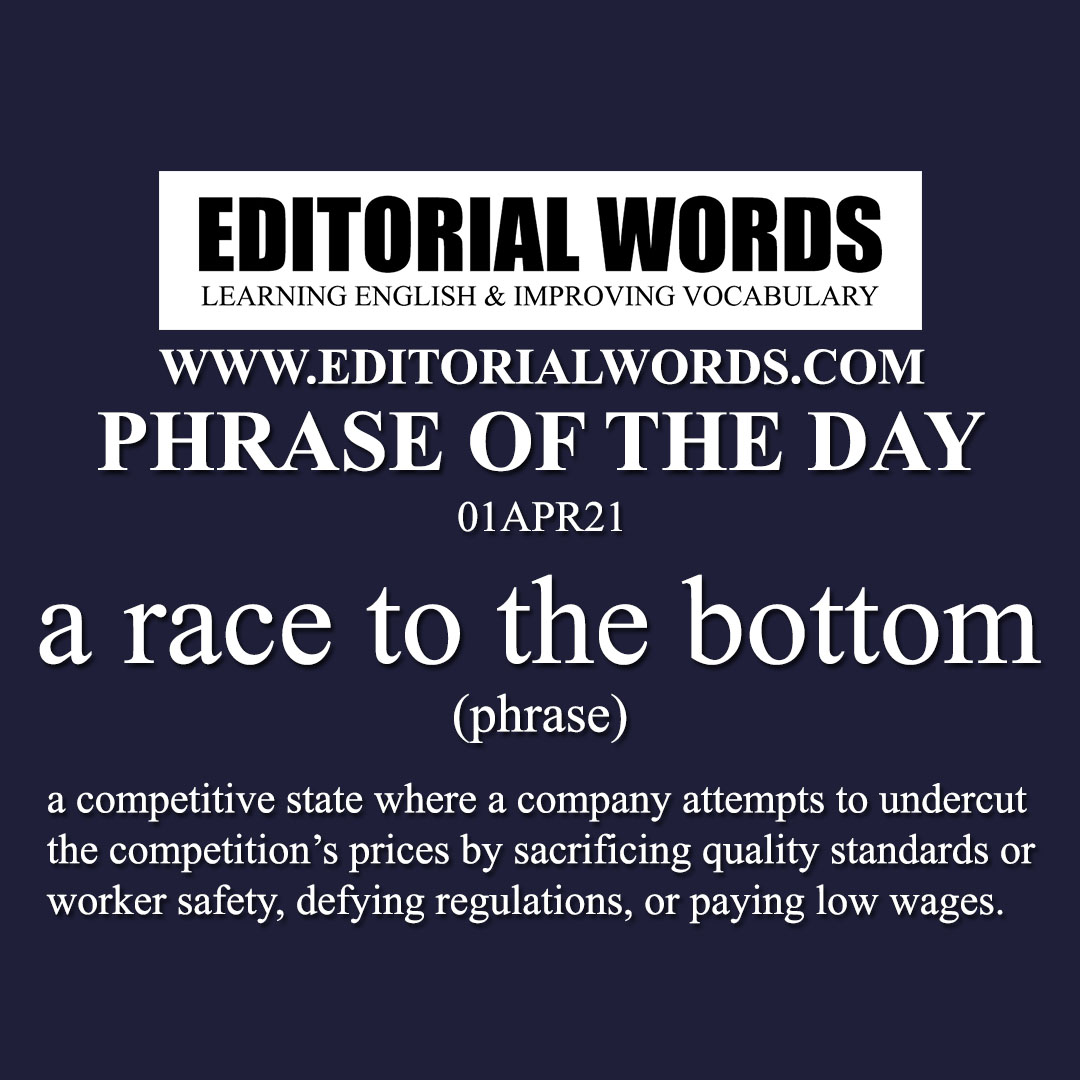 Today's "Phrase of the Day" is "a race to the bottom" and its meaning is "a competitive state where a company attempts to undercut the competition's prices by sacrificing quality standards or worker safety, defying regulations, or paying low wages".
Example Sentence: As we become used to convenience, we're also becoming inured (adjusted) to its hidden costs. Ten years ago the idea of taxiing (delivering) a McDonald's double cheeseburger to your door would have been seen as an act of fin de siècle (end of the (19th) century), decadence (self-indulgence), now we complain about the artificially low delivery fees. Just Eat Takeaway is already trialling free delivery, which will force Uber Eats and Deliveroo into a mutually assured race to the bottom. That cost will have to come from somewhere. Tech promised us a utopia, but convenience is still built on the inconvenience of those with the least power: restaurant workers and delivery drivers.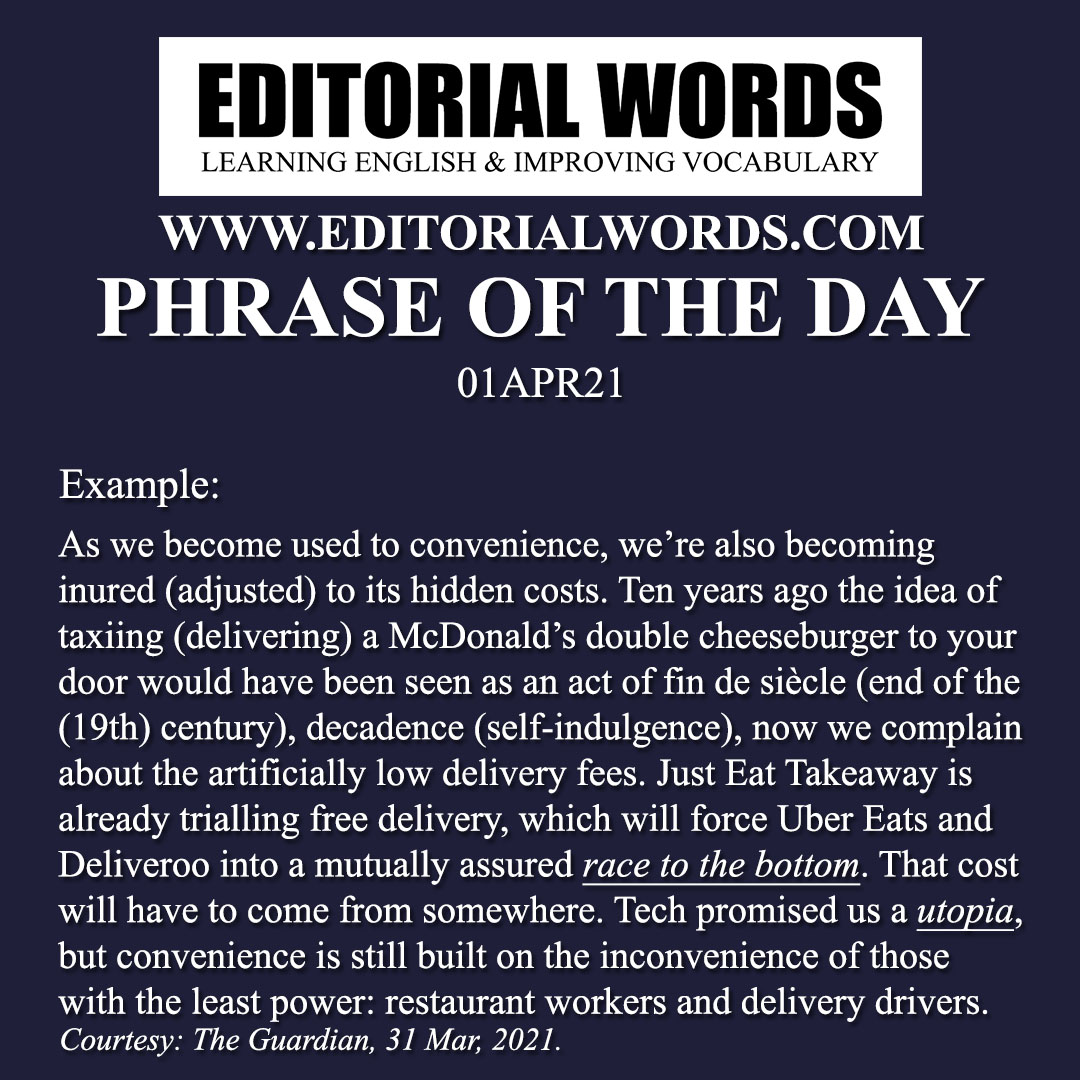 This phrase is present in The Guardian article Covid should have been a boon for Deliveroo – but it still hasn't turned a profit and click here to read it.
Courtesy: The Guardian
"Phrasal Verbs" We Learnt Last Week
"Idioms & Phrases" We Learnt Last Week
"Important Definitions" We Learnt Last Week
Recent Word Lists For The Hindu Editorial Articles