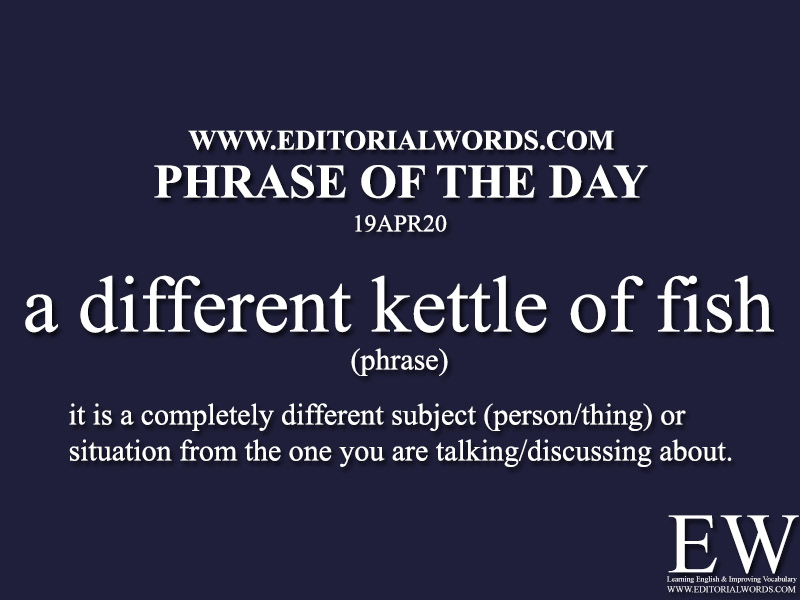 Today's "Phrase of the Day" is a different kettle of fish and it's meaning is "it is a completely different subject (person/thing) or situation from the one you are talking/discussing about".
Example Sentence:  The situation outside is grim, and that is making life indoors challenging for athletes whose routines have been disrupted. But Shanker Basu, the former head strength and conditioning coach of the Indian cricket team, tells The Hindu that "athletes are a different kettle of fish". "They are wired very differently and their elusive goals in life will not allow them to alter their vision. They will look at this [lockdown] as a period where they [can] tick certain boxes which was not possible otherwise."
This phrase is present in today's The Hindu Sports article How athletes stay fit in a lockdown and click here to read it.
Courtesy: The Hindu.
"Phrasal Verbs" We Learnt Last Week
"Idioms & Phrases" We Learnt Last Week
"Important Definitions" We Learnt Last Week
Recent Word Lists For The Hindu Editorial Articles