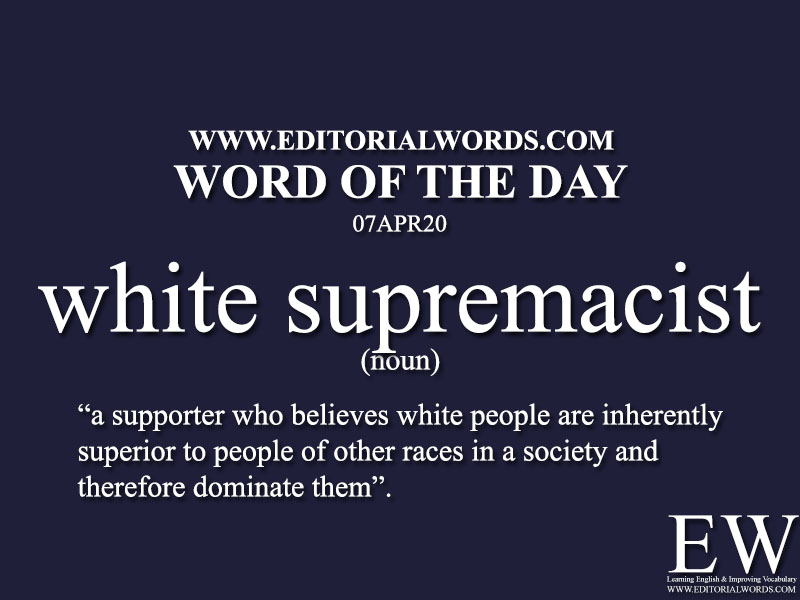 Today's "Word of the Day" is white supremacist and it is a noun meaning "a supporter who believes white people are inherently superior to people of other races in a society and therefore dominate them".
Example Sentence: The Trump administration on Monday designated an ultranationalist group based in Russia as a terrorist organisation, according to officials. It is the first time the government applied the label to a white supremacist group.
This word is present in today's The Hindu International page article U.S. gives 'terrorist' label to white supremacist group and click here to read it.
Courtesy: The Hindu
"Phrasal Verbs" We Learnt Last Week
"Idioms & Phrases" We Learnt Last Week
"Important Definitions" We Learnt Last Week
Recent Word Lists For The Hindu Editorial Articles