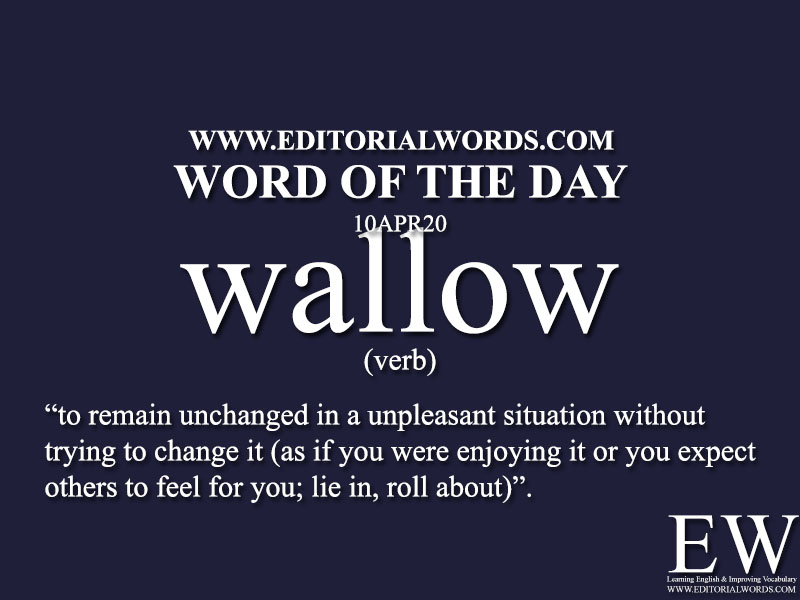 Today's "Word of the Day" is wallow and it is a verb meaning "to remain unchanged in a unpleasant situation without trying to change it (as if you were enjoying it or you expect others to feel for you; lie in, roll about)".
Example Sentence: Top oil producers started a crucial meeting on Thursday to discuss a possible cut in output after a collapse in demand due to the coronavirus and a Saudi-Russian price war caused the market to crash. The meeting is seen as the best chance of providing support to prices which have been wallowing near two-decade lows.
This word is present in today's The Hindu International page article Oil producers put heads together over output cuts and click here to read it.
Courtesy: The Hindu
"Phrasal Verbs" We Learnt Last Week
"Idioms & Phrases" We Learnt Last Week
"Important Definitions" We Learnt Last Week
Recent Word Lists For The Hindu Editorial Articles