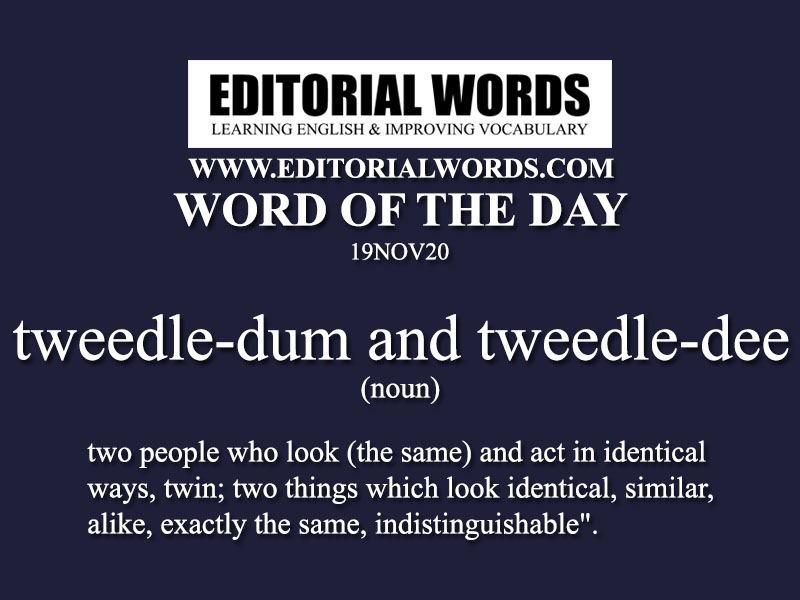 Today's "Word of the Day" is "tweedle-dum and tweedle-dee" and it is a noun meaning "two people who look (the same) and act in identical ways, twin; two things which look identical, similar, alike, exactly the same, indistinguishable".
Example Sentence: Both, Hungary's over-powerful leader, Viktor Orbán, and Poland's aggressively conservative government have exploited the power thus accrued to wage culture wars on issues such as LGBT rights and migration. In doing so, both have defiantly transformed their countries into regressive outliers – the tweedle-dum and tweedle-dee of rightwing reaction in Europe.
This word is present in The Guardian article The Guardian view on Poland and Hungary: obstacles to progress … again and click here to read it.
Courtesy: The Guardian
"Phrasal Verbs" We Learnt Last Week
"Idioms & Phrases" We Learnt Last Week
"Important Definitions" We Learnt Last Week
Recent Word Lists For The Hindu Editorial Articles