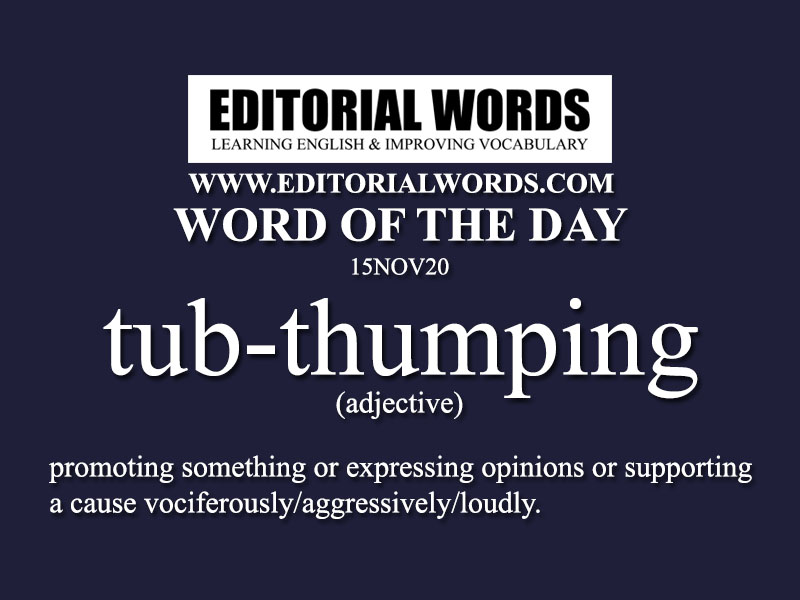 Today's "Word of the Day" is "tub-thumping" and it is an adjective meaning "promoting something or expressing opinions or supporting a cause vociferously/aggressively/loudly".
Example Sentence: I suspect it means a tub-thumping left populism (political activities/ideas), inveighing (protesting) against billionaires, against big money in politics, against the stripping away of public protections, against white collar crime and in favour of the radical redistribution of both wealth and political power. It would reach past an obstructive Senate and supreme court to appeal directly to the people. It would build and sustain social movements that are bigger than the Democratic party, using its activist base not just to win elections but also to drive home political change.
This word is present in The Guardian article The US was lucky to get Trump – Biden may pave the way for a more competent autocrat and click here to read it.
Courtesy: The Guardian
"Phrasal Verbs" We Learnt Last Week
"Idioms & Phrases" We Learnt Last Week
"Important Definitions" We Learnt Last Week
Recent Word Lists For The Hindu Editorial Articles