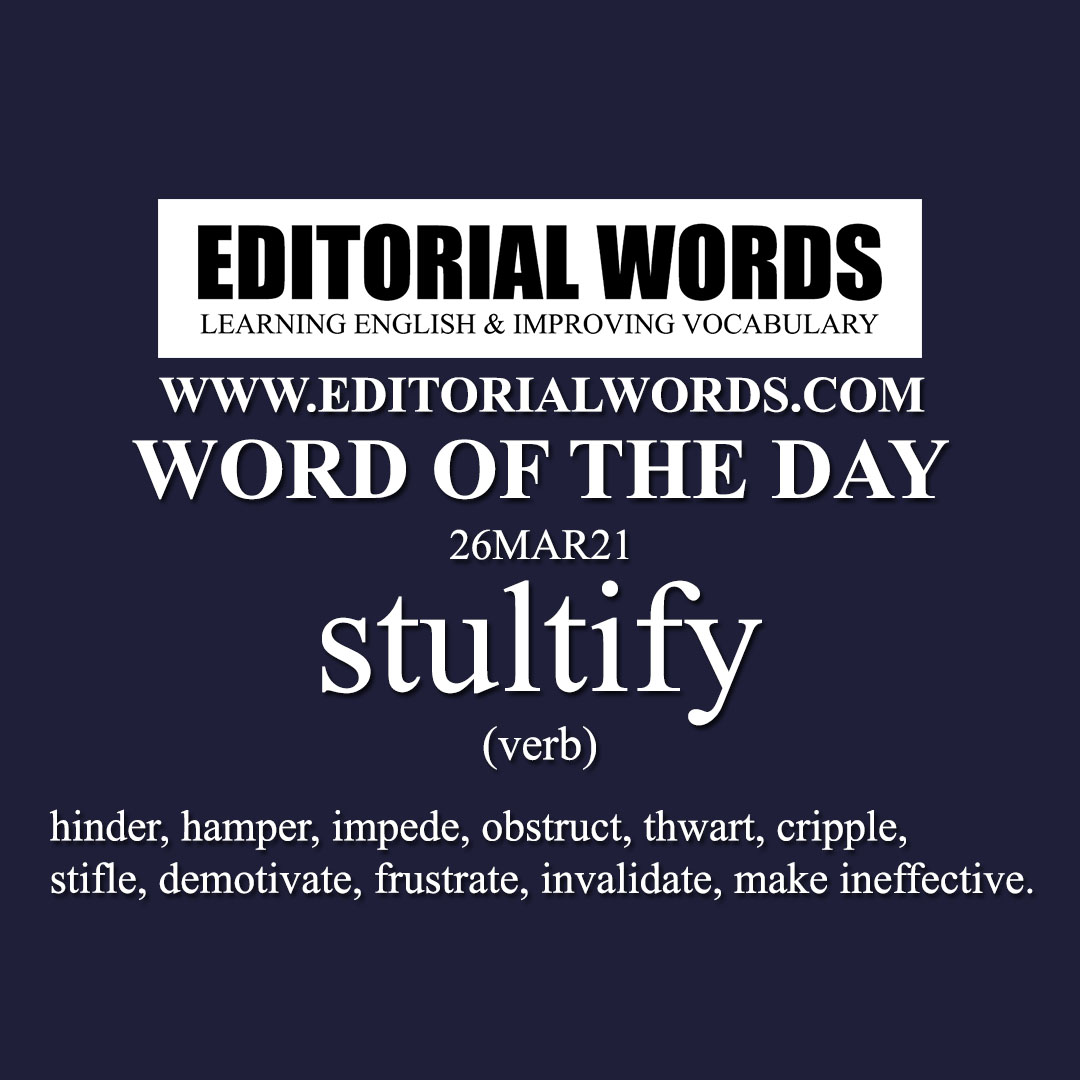 Today's "Word of the Day" is "stultify" and it is a verb meaning "hinder, hamper, impede, obstruct, thwart, cripple, stifle, demotivate, frustrate, invalidate, make ineffective".
Example Sentence: The Lieutenant Governor (LG) of Delhi cannot stultify proposals or schemes forwarded by the Council of Ministers to him by simply sitting on them, Justice D.Y. Chandrachud orally observed on Thursday.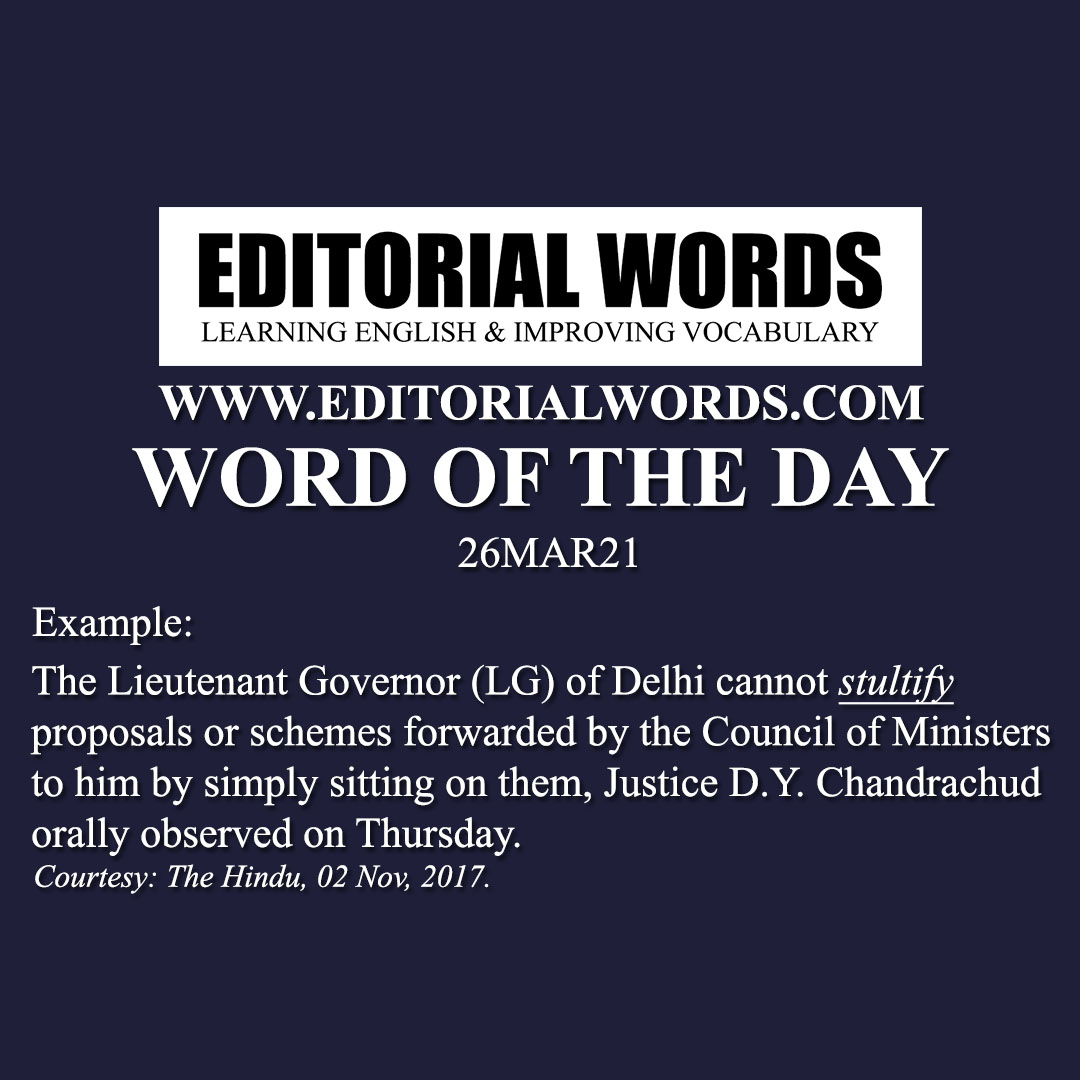 This word is present in The Hindu article Delhi LG cannot simply sit on files and stultify governance: Justice Chandrachud and click here to read it.
Courtesy: The Hindu
"Phrasal Verbs" We Learnt Last Week
"Idioms & Phrases" We Learnt Last Week
"Important Definitions" We Learnt Last Week
Recent Word Lists For The Hindu Editorial Articles