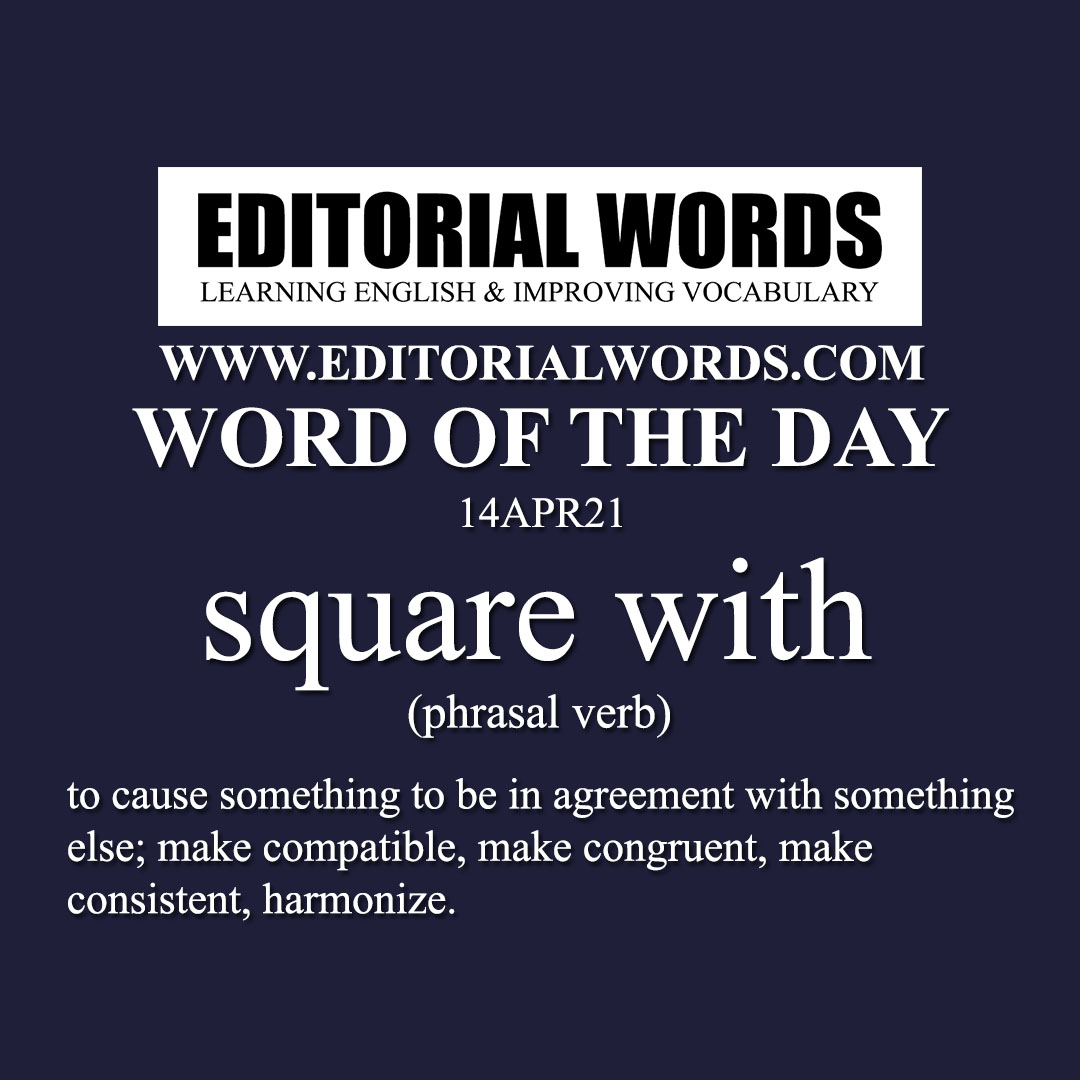 Today's "Word of the Day" is "square with" and it is a phrasal verb meaning "to cause something to be in agreement with something else; make compatible, make congruent, make consistent, harmonize".
Example Sentence: The chance of getting a blood clot from the Oxford/AstraZeneca (AZ) jab (vaccine) is tiny – but we all have trouble squaring our fears with the facts.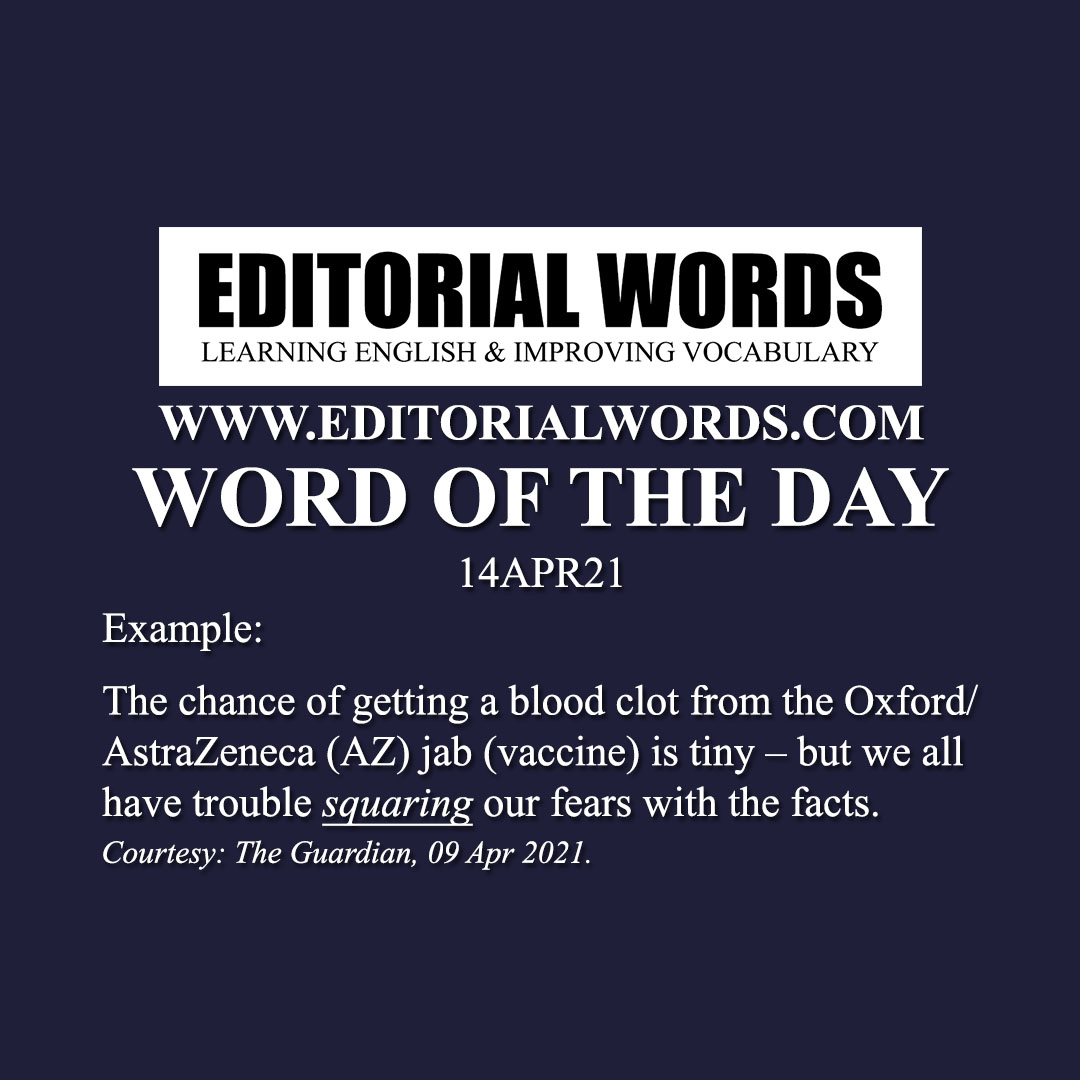 This work is present in The Guardian article On Covid vaccine safety, how do we close the gap between risk perception and reality? and click here to read it.
Courtesy: The Guardian
"Phrasal Verbs" We Learnt Last Week
"Idioms & Phrases" We Learnt Last Week
"Important Definitions" We Learnt Last Week
Recent Word Lists For The Hindu Editorial Articles