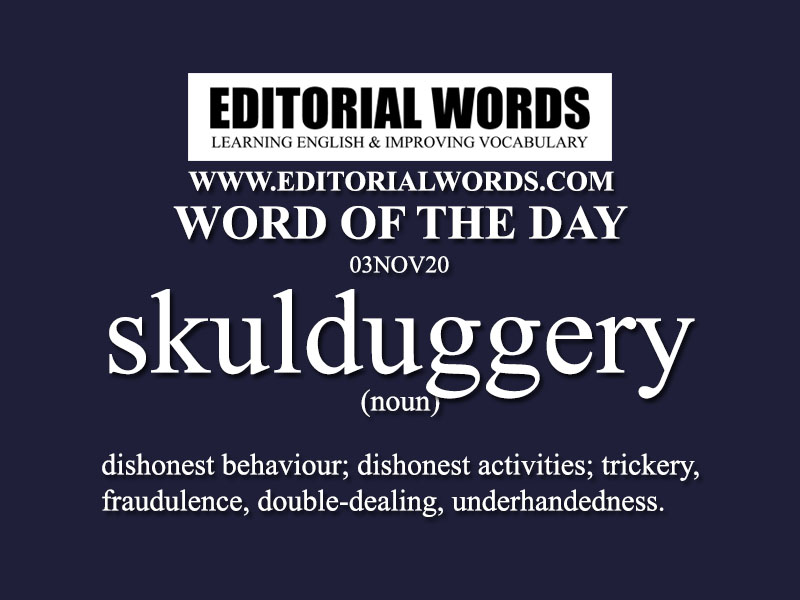 Today's "Word of the Day" is "skulduggery" and it is a noun meaning "​dishonest behaviour; dishonest activities; trickery, fraudulence, double-dealing, underhandedness".
Example Sentence: As we approach 3 November, it seems that the whole world is holding its breath. No other political event attracts as much attention as an American presidential election. Even in the midst of an epidemic, the American political process retains its carnivalesque (lively & exciting) appeal. There is skulduggery and outrageous rhetoric. Donald Trump performs politics as reality TV.
This word is present in The Guardian article Whatever happens, it will take more than promises to Make America Normal Again and click here to read it.
Courtesy: The Guardian
"Phrasal Verbs" We Learnt Last Week
"Idioms & Phrases" We Learnt Last Week
"Important Definitions" We Learnt Last Week
Recent Word Lists For The Hindu Editorial Articles