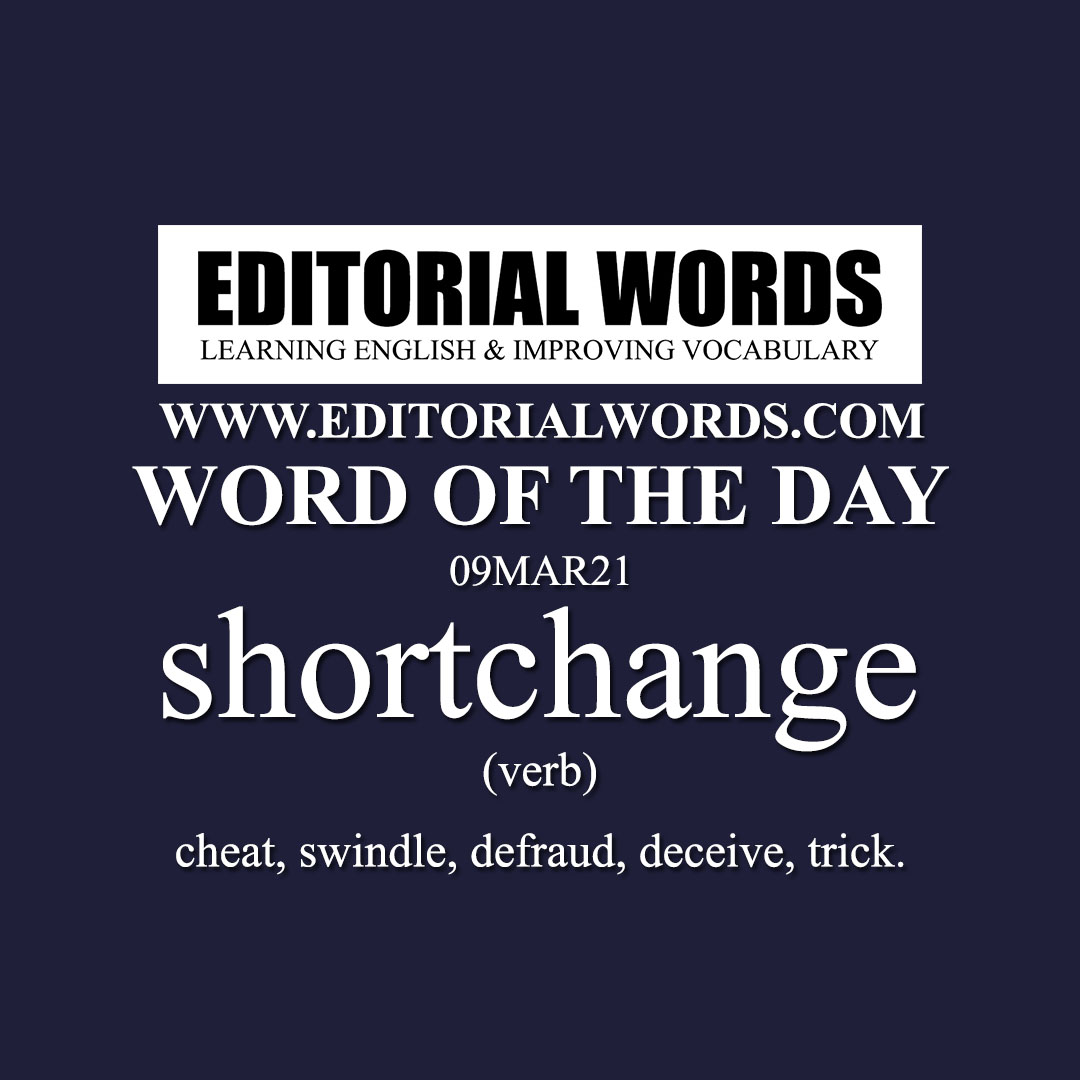 Today's "Word of the Day" is  "shortchange" and it is a verb meaning "cheat, swindle, defraud, deceive, trick".
Example Sentence: When the third Test ended in two days, Joe Root said "I almost feel like they [fans] have been robbed." And he was right. India's fans did feel shortchanged, but not by the pitches. They felt like England had not played well enough to take matches to five days, like England had not cared nearly enough to put themselves on the line and fight.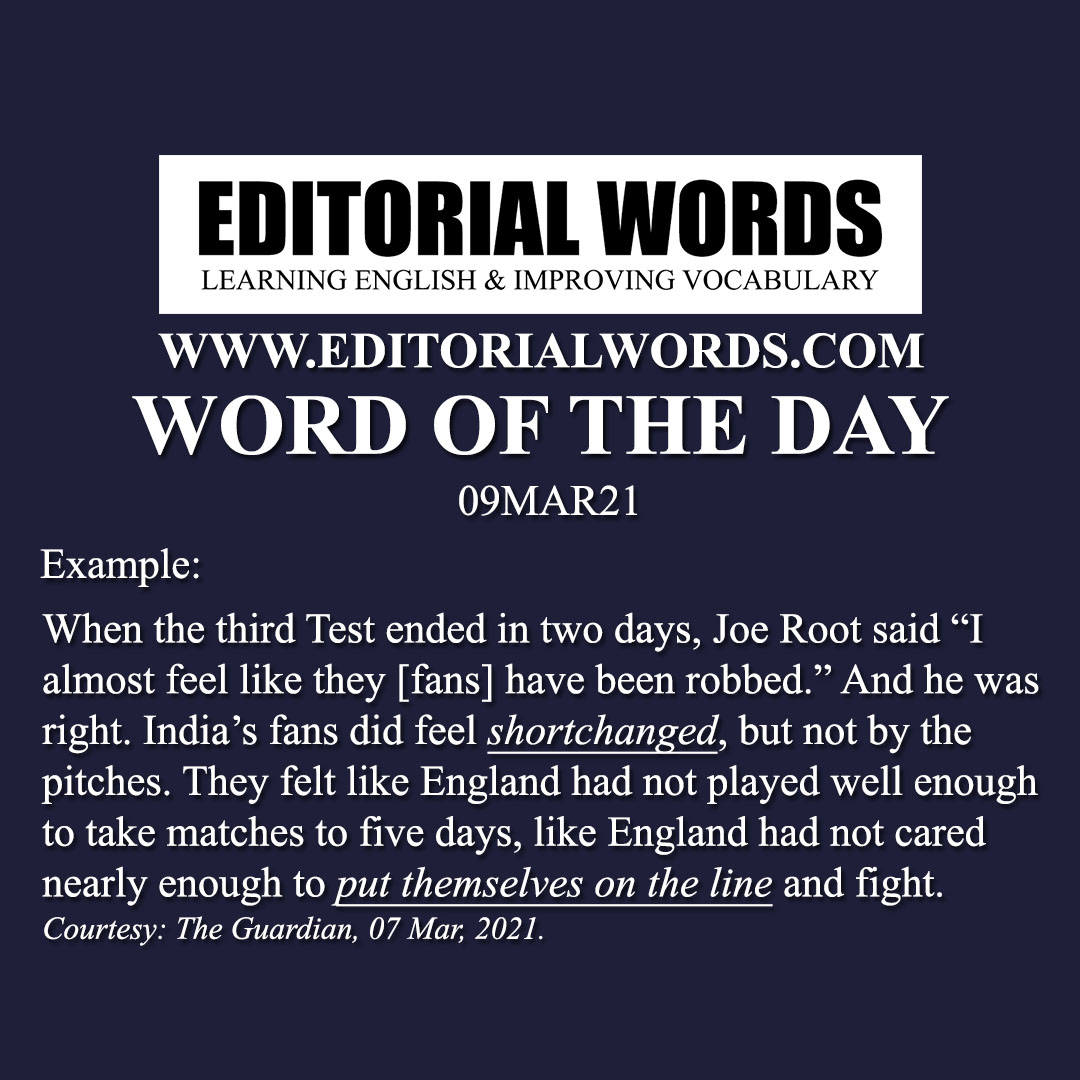 This word is present in The Guardian article India's winning bubble firmly intact, while England have let theirs burst and click here to read it.
Courtesy: The Guardian
"Phrasal Verbs" We Learnt Last Week
"Idioms & Phrases" We Learnt Last Week
"Important Definitions" We Learnt Last Week
Recent Word Lists For The Hindu Editorial Articles