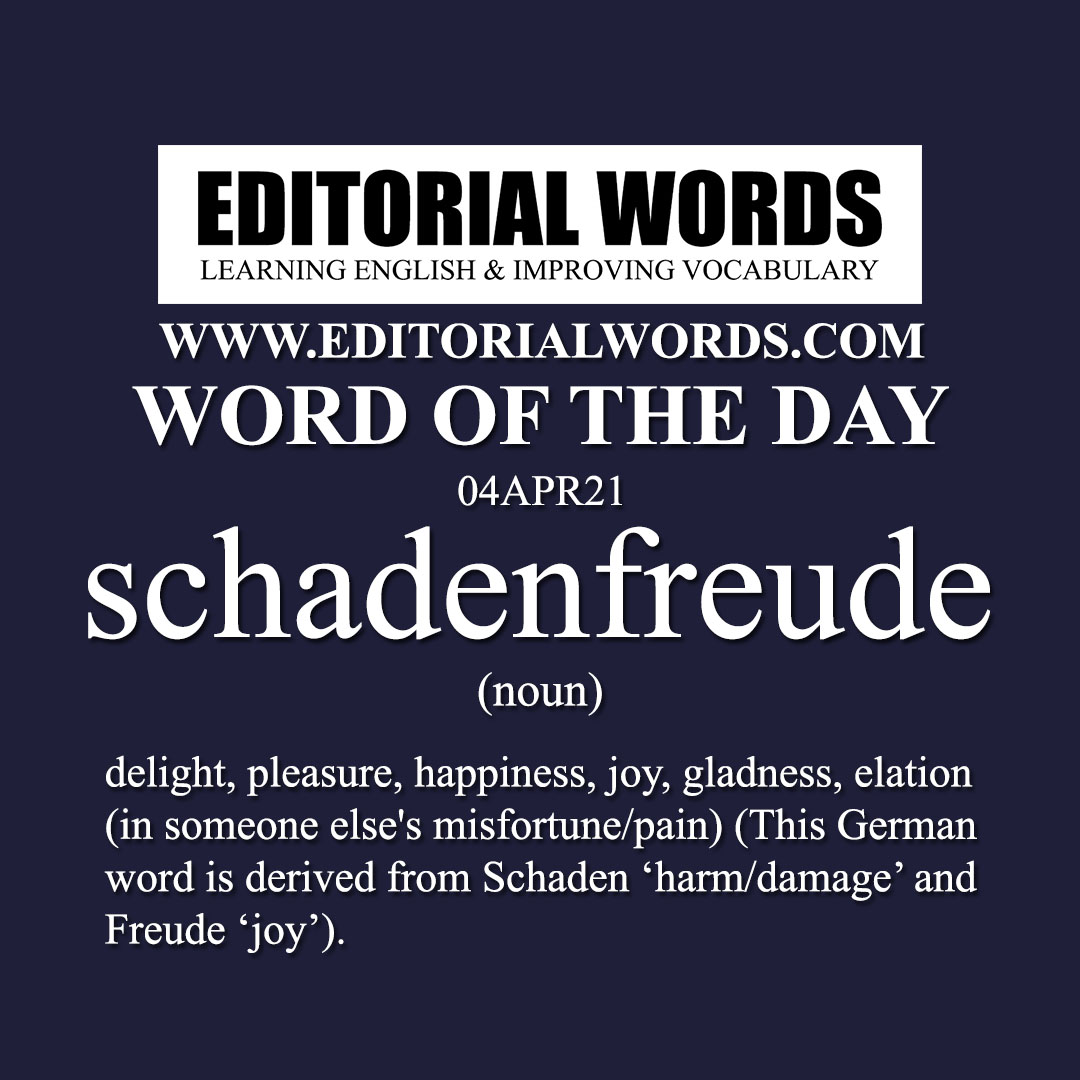 Today's "Word of the Day" is "schadenfreude" and it is a noun meaning "delight, pleasure, happiness, joy, gladness, elation (in someone else's misfortune/pain) (This German word is derived from Schaden 'harm/damage' and Freude 'joy')". 
Example Sentence: It might be tempting to indulge in a bout (short period) of vaccine schadenfreude. Once derided (ridiculed) for its initial Covid responses – late lockdowns, poor test-and-trace programmes – the UK has triumphed with its vaccine rollout programme while the EU has floundered (struggled). But as Covid continues to spread across Europe, Britain's borders will have to remain closed. As the slogan goes: nobody is safe until everyone is safe.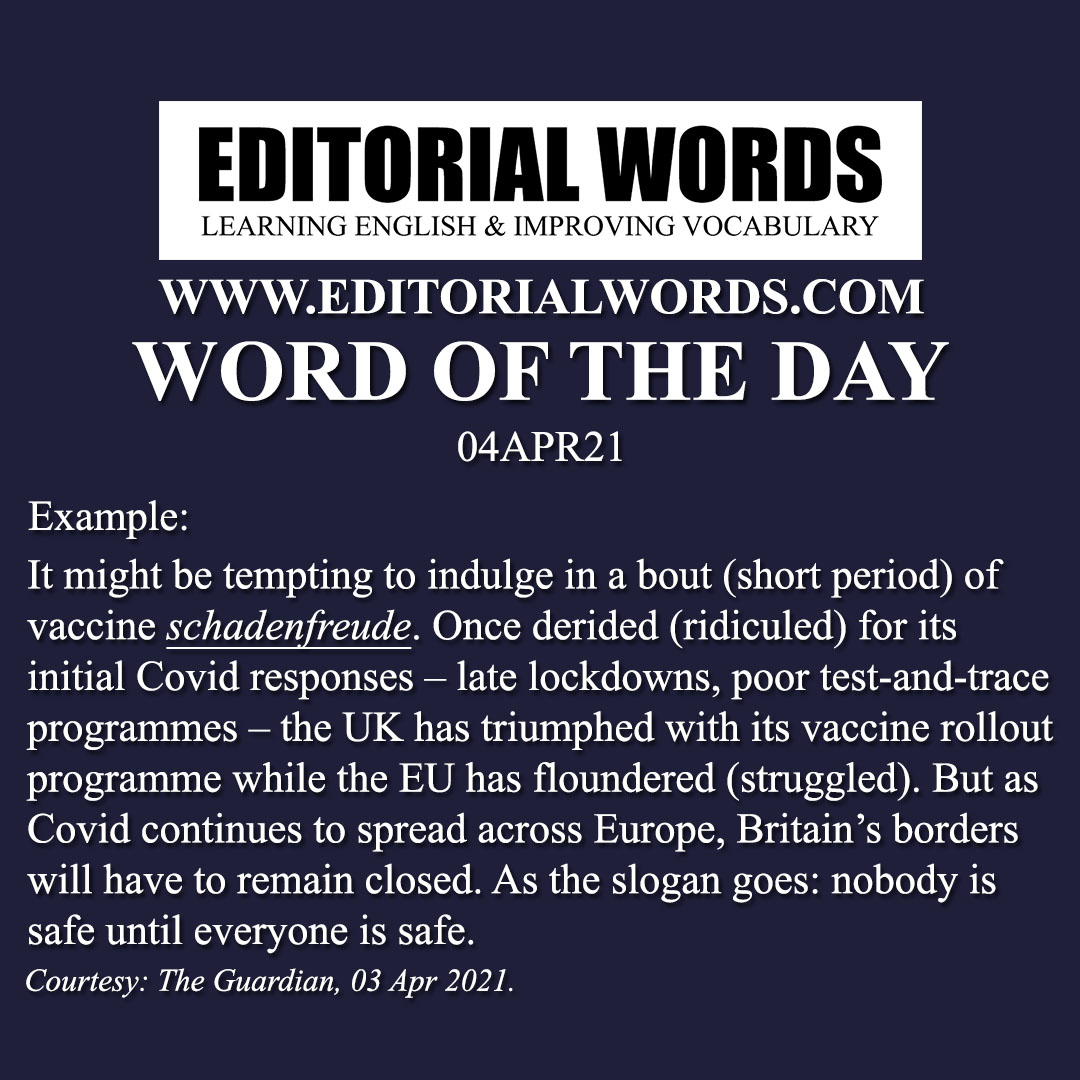 This word is present in The Guardian article Undermining the AstraZeneca jab is a dangerous act of political folly and click here to read it.
Courtesy: The Guardian
"Phrasal Verbs" We Learnt Last Week
"Idioms & Phrases" We Learnt Last Week
"Important Definitions" We Learnt Last Week
Recent Word Lists For The Hindu Editorial Articles