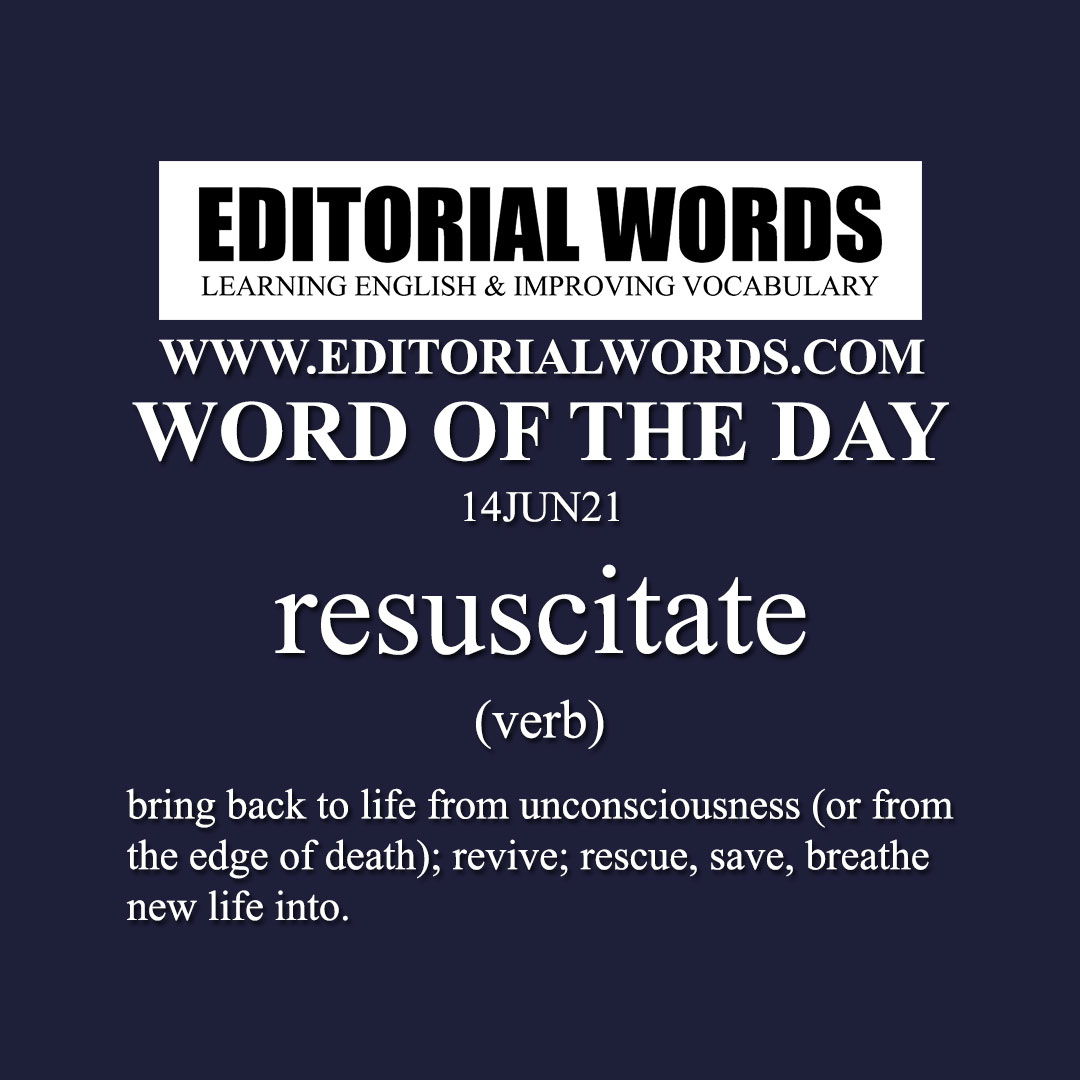 Today's "Word of the Day" is "resuscitate" and it is a verb meaning "bring back to life from unconsciousness (or from the edge of death); revive; rescue/save, breathe new life into".
Example Sentence: Denmark midfielder Christian Eriksen had a cardiac arrest and "was gone" before being swiftly resuscitated on the pitch, Denmark's team doctor, Morten Boesen, revealed on Sunday… Eriksen collapsed during the first half of the Euro 2020 game (against Finland) and after receiving CPR (Cardiopulmonary resuscitation) on the pitch was taken to hospital.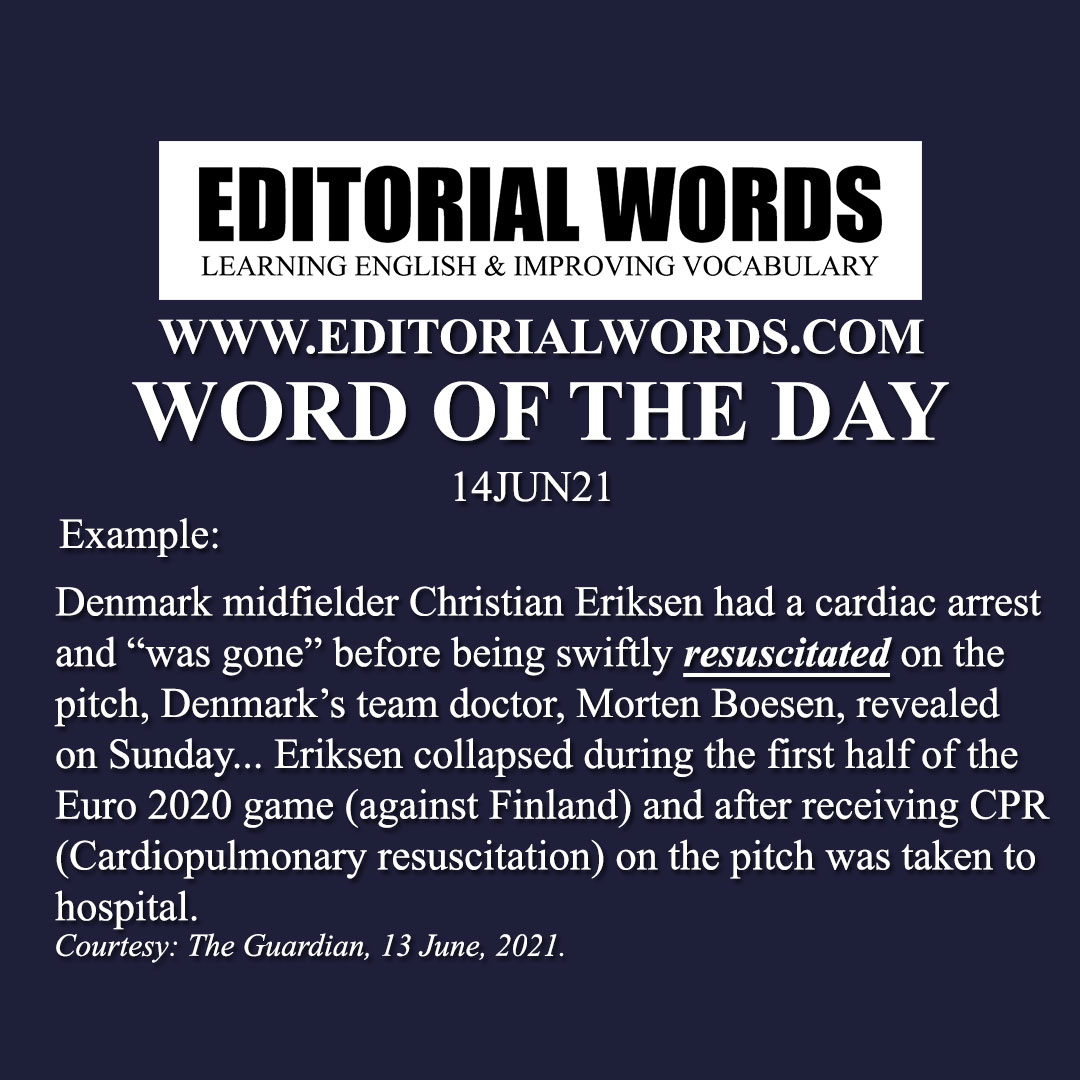 This word is present in The Guardian article 'He was gone': Christian Eriksen had cardiac arrest, Denmark doctor says and click here to read it.
Courtesy: The Guardian
"Phrasal Verbs" We Learnt Last Week
"Idioms & Phrases" We Learnt Last Week
"Important Definitions" We Learnt Last Week
Recent Word Lists For The Hindu Editorial Articles