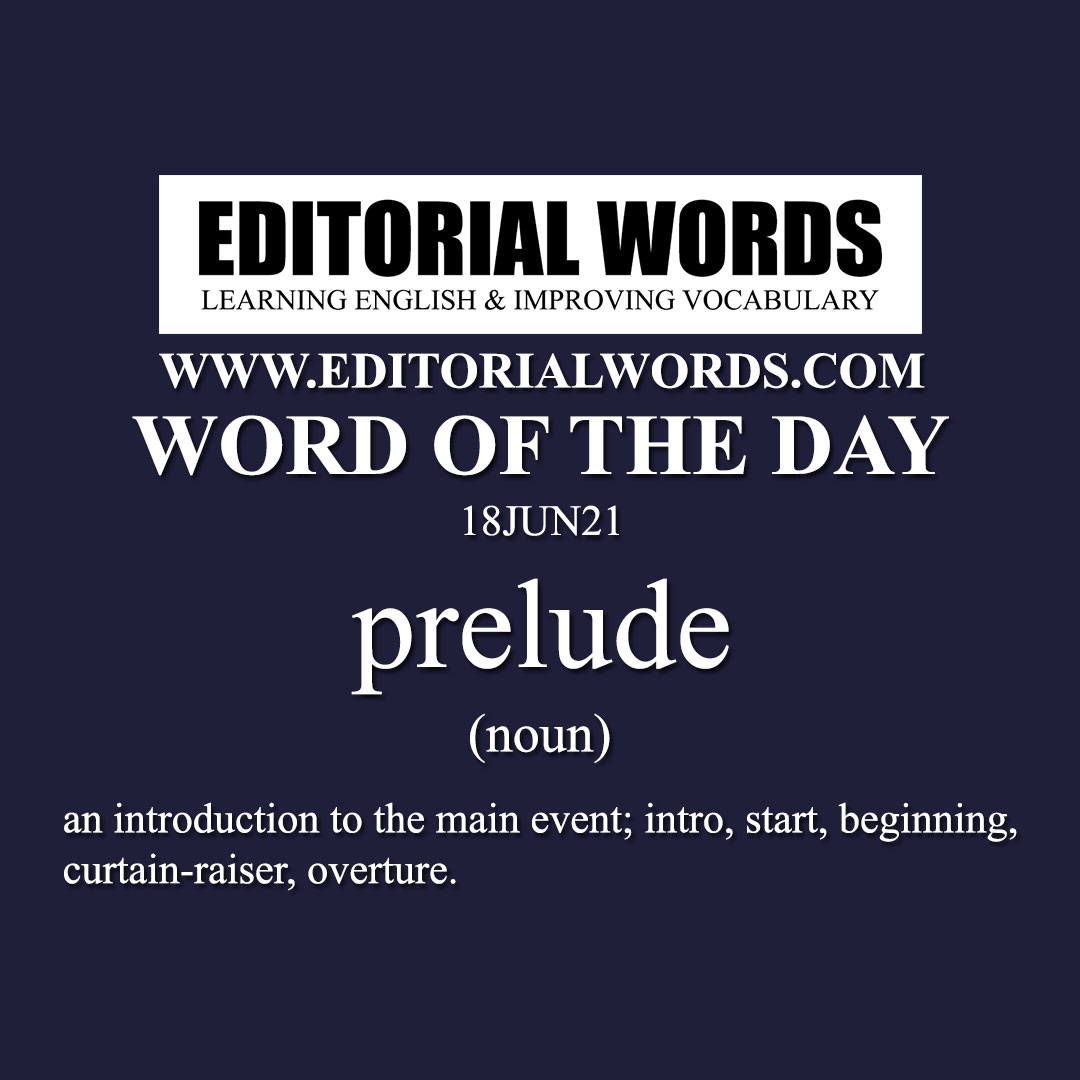 Today's "Word of the Day" is "prelude" and it is a noun meaning "an introduction to the main event; intro, start, beginning, curtain-raiser, overture".
Example Sentence: The Portugal captain (Cristiano Ronaldo) is a renowned health fanatic and made it clear what he thinks of the carbonated soft drink. The 36-year-old shifted the bottles of Coca-Cola away from him during a press conference in Budapest on Monday in the prelude to his country's Group F game against Hungary.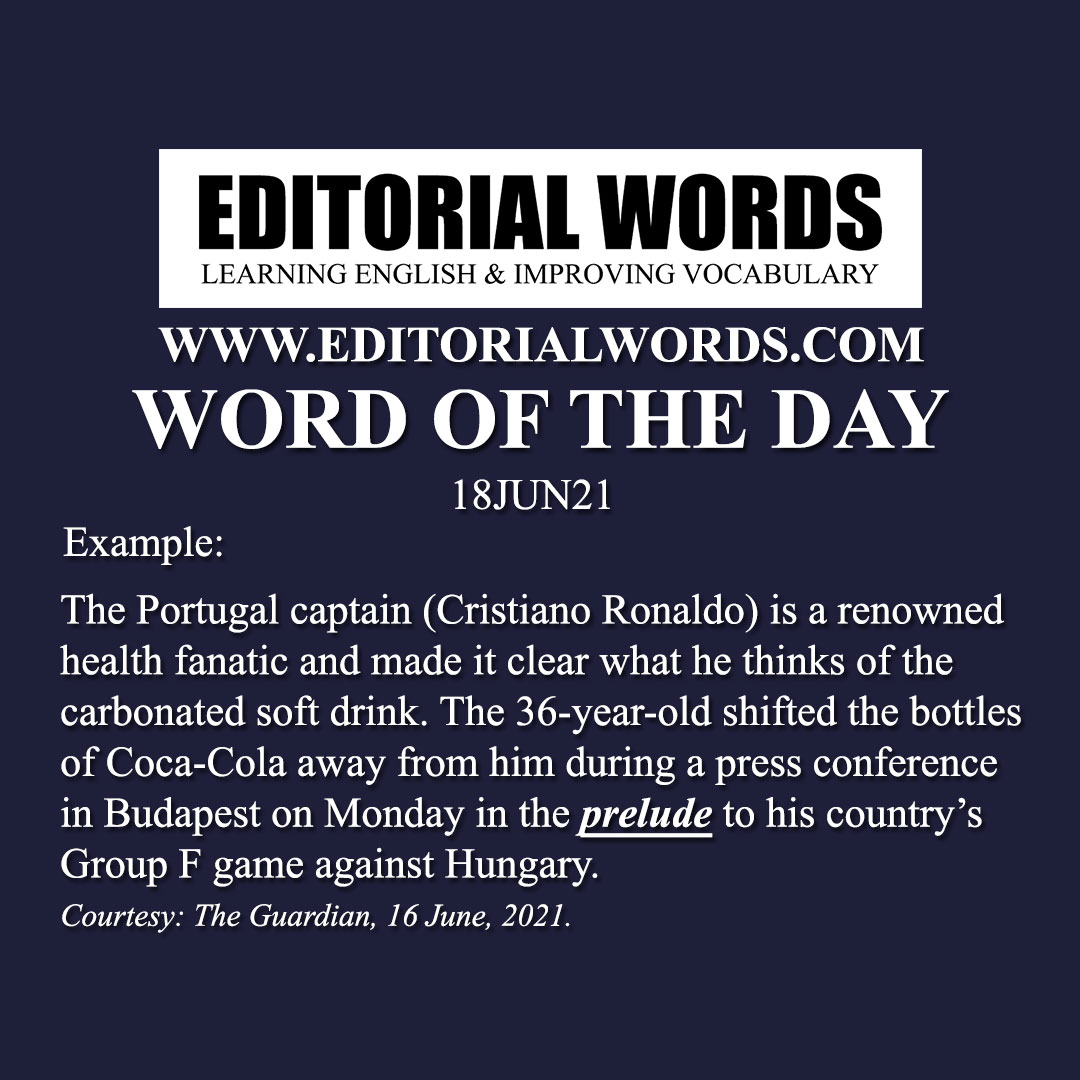 This word is present in The Guardian article Cristiano Ronaldo snub wipes billions off Coca-Cola's market value and click here to read it.
Courtesy: The Guardian
"Phrasal Verbs" We Learnt Last Week
"Idioms & Phrases" We Learnt Last Week
"Important Definitions" We Learnt Last Week
Recent Word Lists For The Hindu Editorial Articles