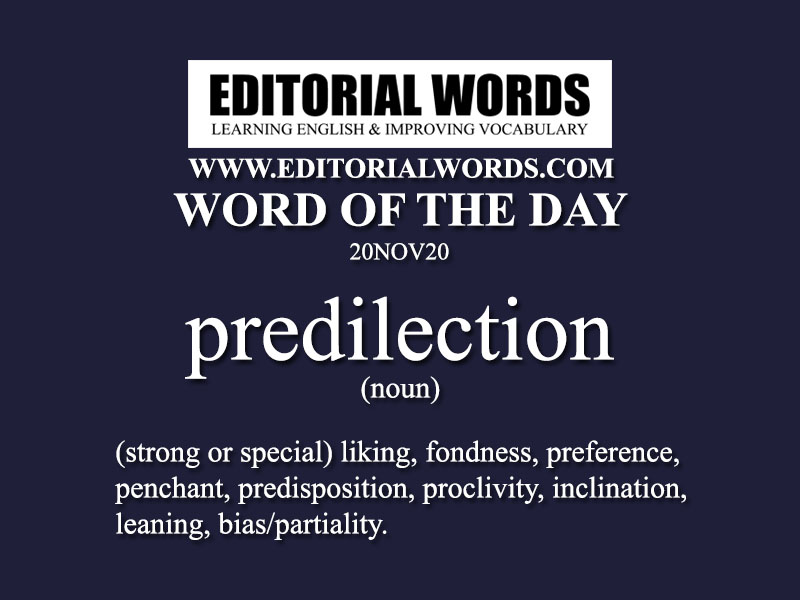 Today's "Word of the Day" is "predilection" and it is a noun meaning "(strong or special) liking, fondness, preference, penchant, predisposition, proclivity, inclination, leaning, bias/partiality".
Example Sentence: The launch on Wednesday of a 10-point plan for net zero carbon emissions allowed Mr Johnson to indulge (fulfil) his predilection for hyperbole (overstatement/exaggeration). He wants Britain to be the "world's number one centre for green technology and finance" and "the Saudi Arabia of wind".
This word is present in The Guardian article The Guardian view on Johnson's green jobs plan: the right way to start and click here to read it.
Courtesy: The Guardian
"Phrasal Verbs" We Learnt Last Week
"Idioms & Phrases" We Learnt Last Week
"Important Definitions" We Learnt Last Week
Recent Word Lists For The Hindu Editorial Articles