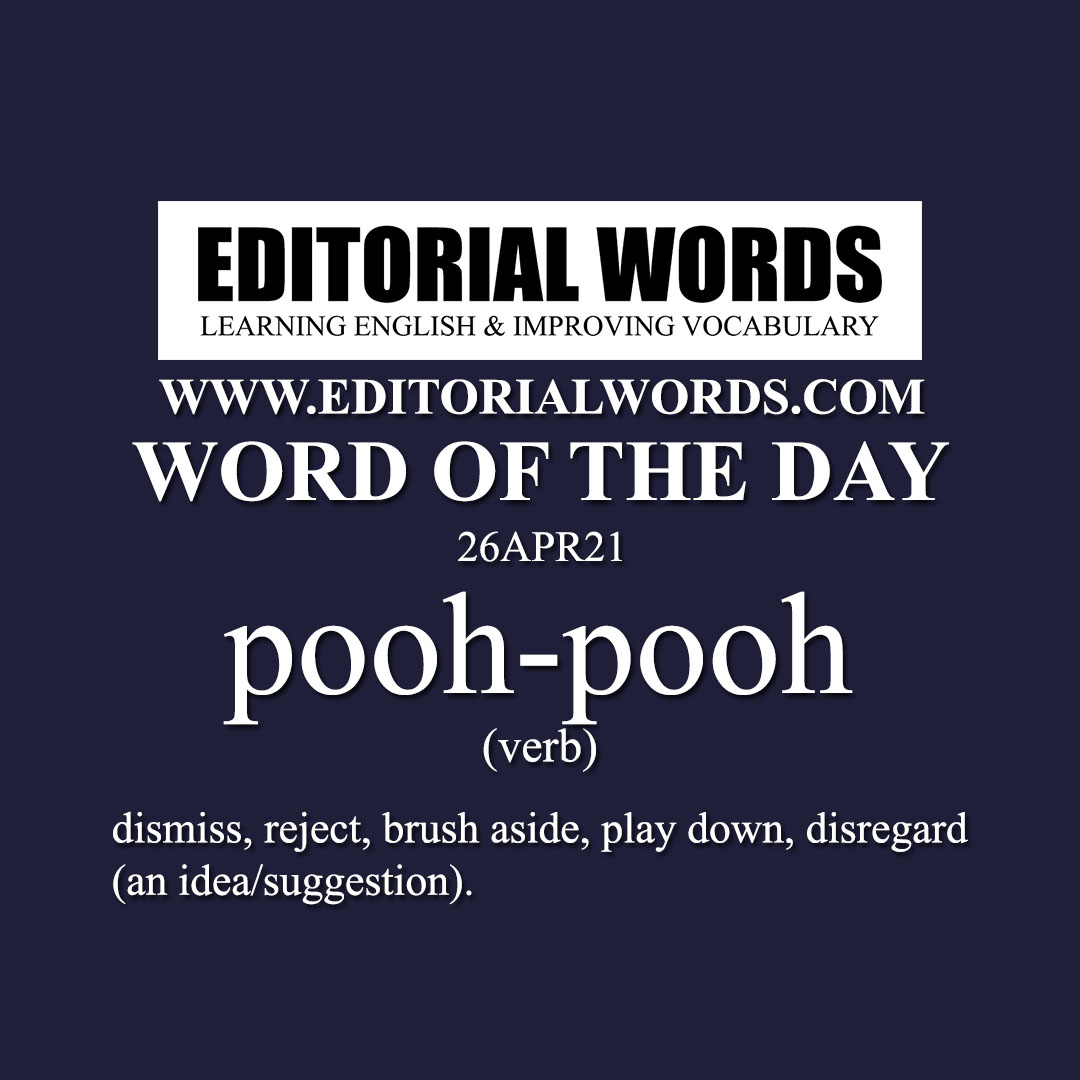 Today's "Word of the Day" is "pooh-pooh" and it is a verb meaning "dismiss, reject, brush aside, play down, disregard (an idea/suggestion)".
Example Sentence: The Indian prime minister suffers from overconfidence in his own instincts (natural way of thinking/doing something) and pooh-poohs expert advice. His ministers turned on (suddenly attack someone verbally) a former Congress prime minister for daring to offer them counsel (formal advice) just before he was admitted to hospital with Covid this week.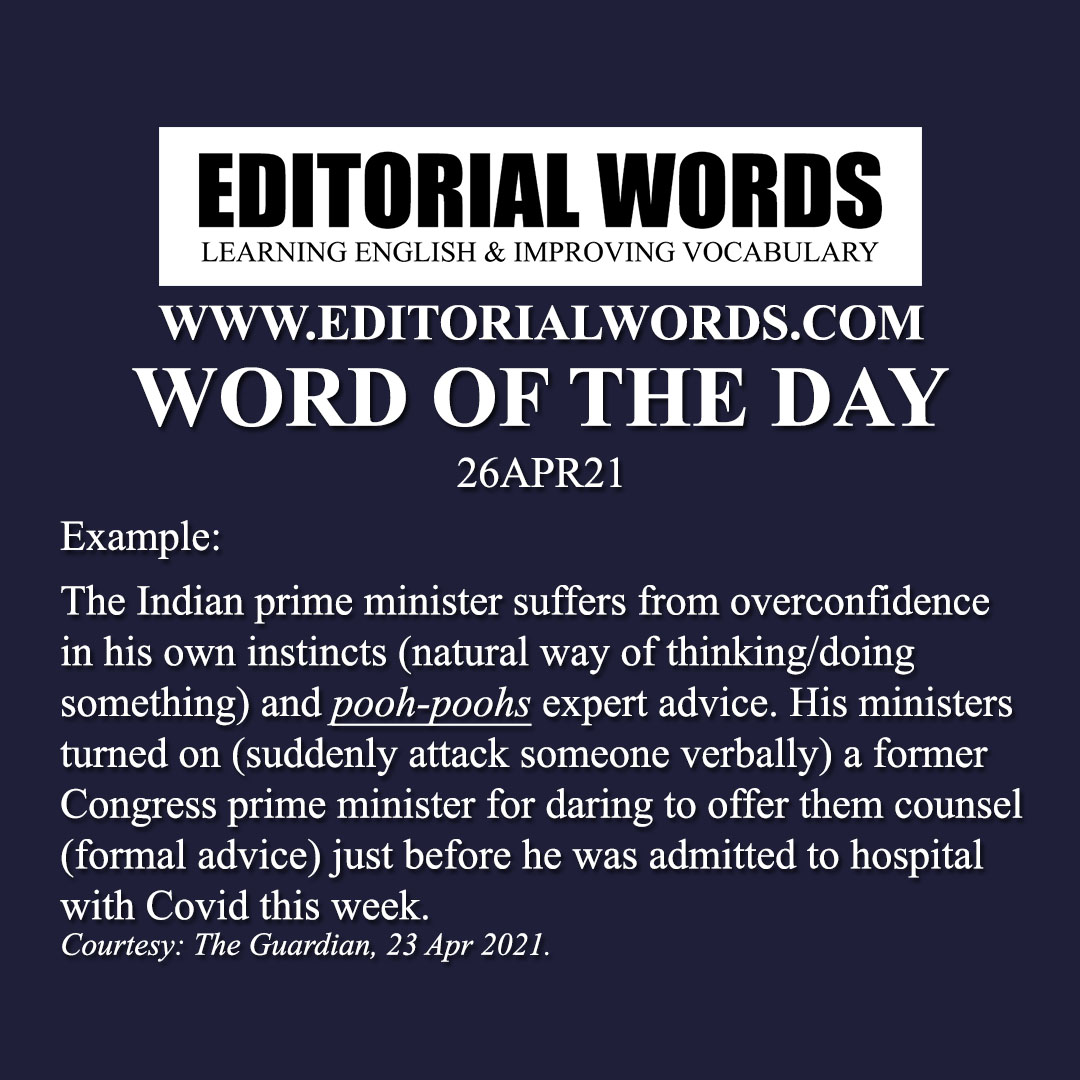 This word is present in The Guardian article The Guardian view on Modi's mistakes: a pandemic that is out of control and click here to read it.
Courtesy: The Guardian
"Phrasal Verbs" We Learnt Last Week
"Idioms & Phrases" We Learnt Last Week
"Important Definitions" We Learnt Last Week
Recent Word Lists For The Hindu Editorial Articles