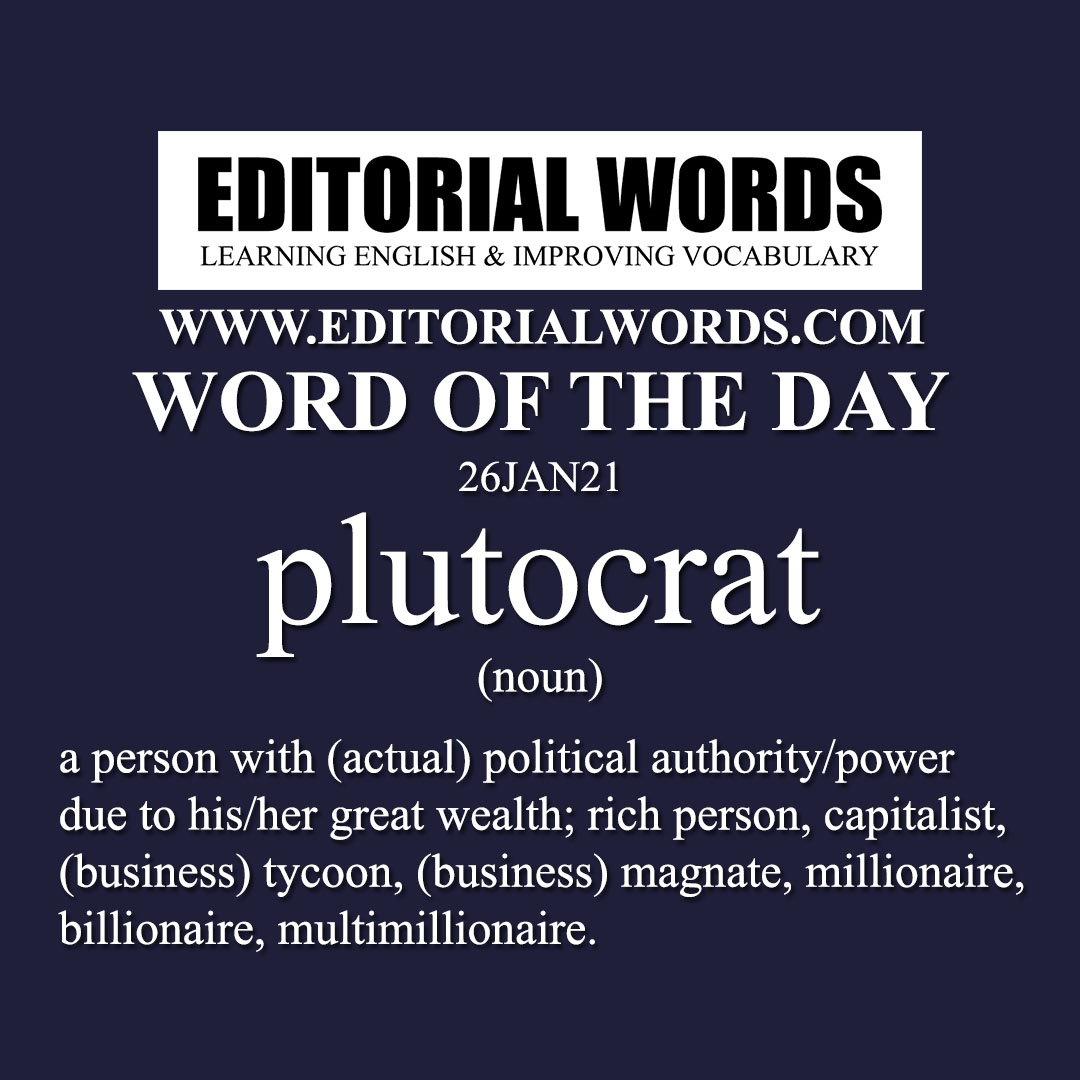 Today's "Word of the Day" is plutocrat and it is a noun meaning "a person with (actual) political authority/power due to his/her great wealth; rich person, capitalist, (business) tycoon, (business) magnate, millionaire, billionaire, multimillionaire".
Example Sentence: There's a growing backlash against Prime Minister Narendra Modi's autocratic tendencies and the plutocrat donors who fund his party.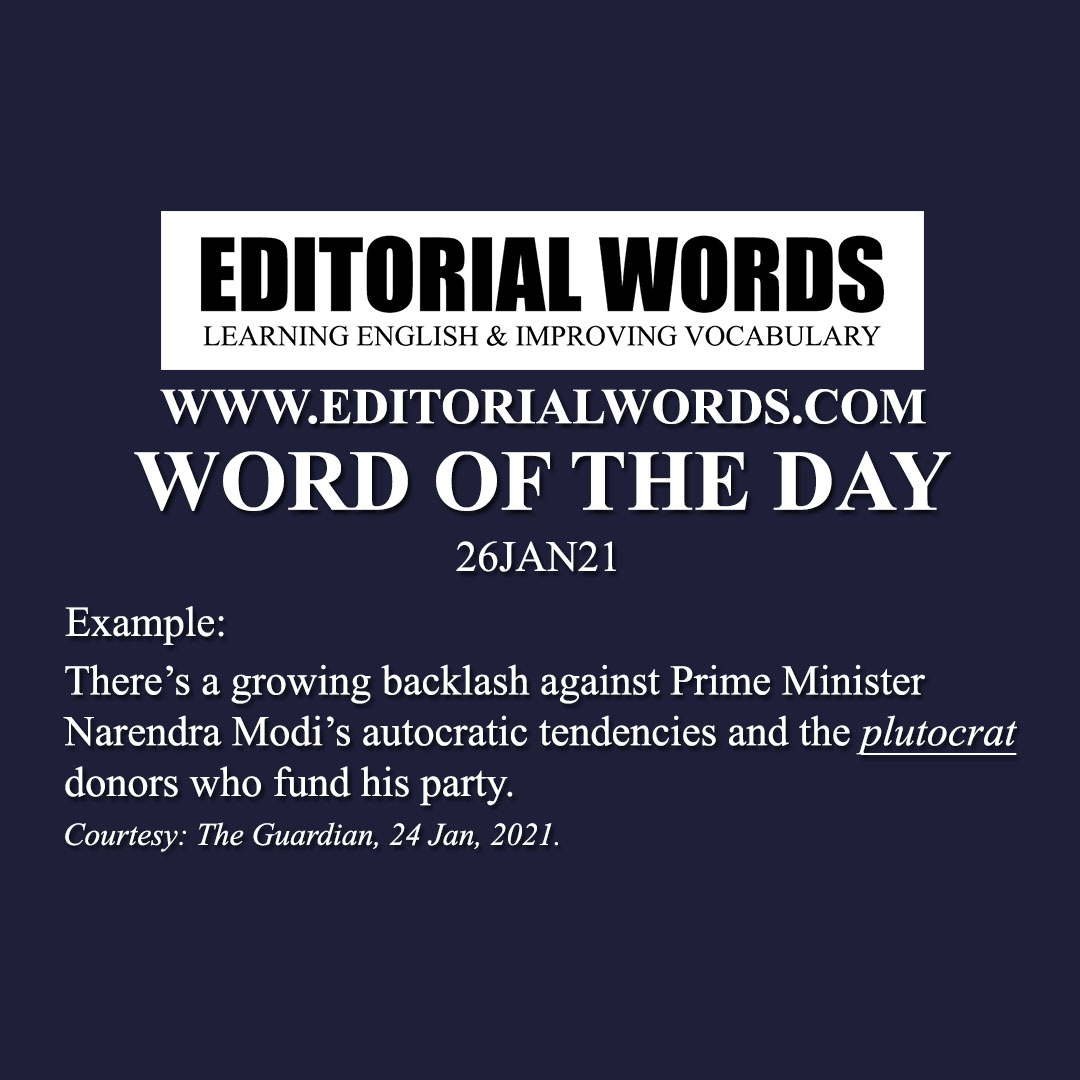 This word is present in The Guardian article The Guardian view on India's farming revolt: a bitter harvest, and click here to read it.
Courtesy: The Guardian
"Phrasal Verbs" We Learnt Last Week
"Idioms & Phrases" We Learnt Last Week
"Important Definitions" We Learnt Last Week
Recent Word Lists For The Hindu Editorial Articles