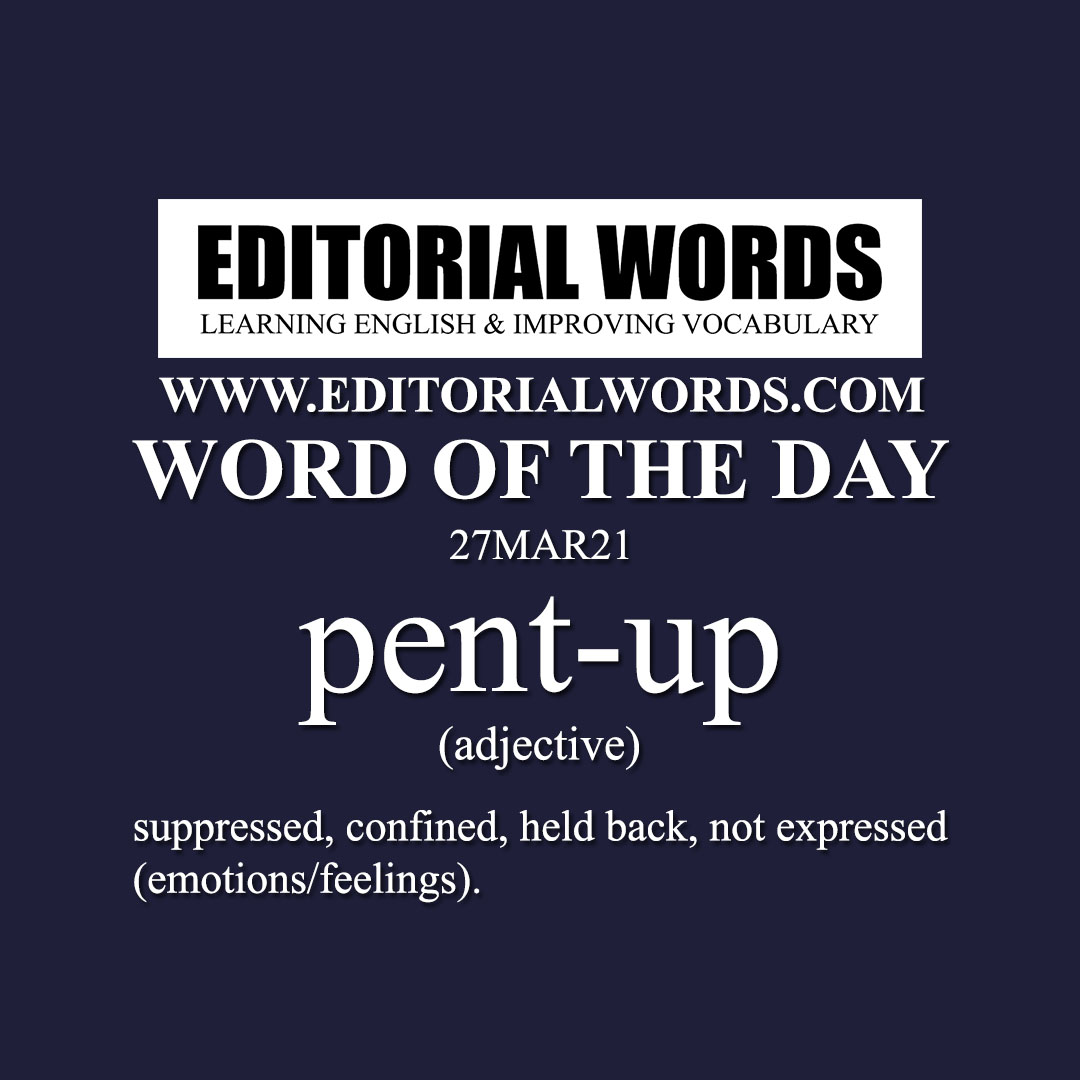 Today's "Word of the Day" is "pent-up"and it is an adjective meaning "suppressed, confined, held back, not expressed (emotions/feelings)". 
Example Sentence: Further, the BJP has handed out an incredible amount of money in the last quarter in the guise of welfare schemes, borrowing for that purpose, according to regional reports, ₹80,000 crore……. The party has managed to assuage the pent-up fury of the common people who had been reeling under the effects of demonetisation, the Goods and Services Tax, soaring prices, unemployment, loss of income and the blow dealt to them by the COVID-19 pandemic.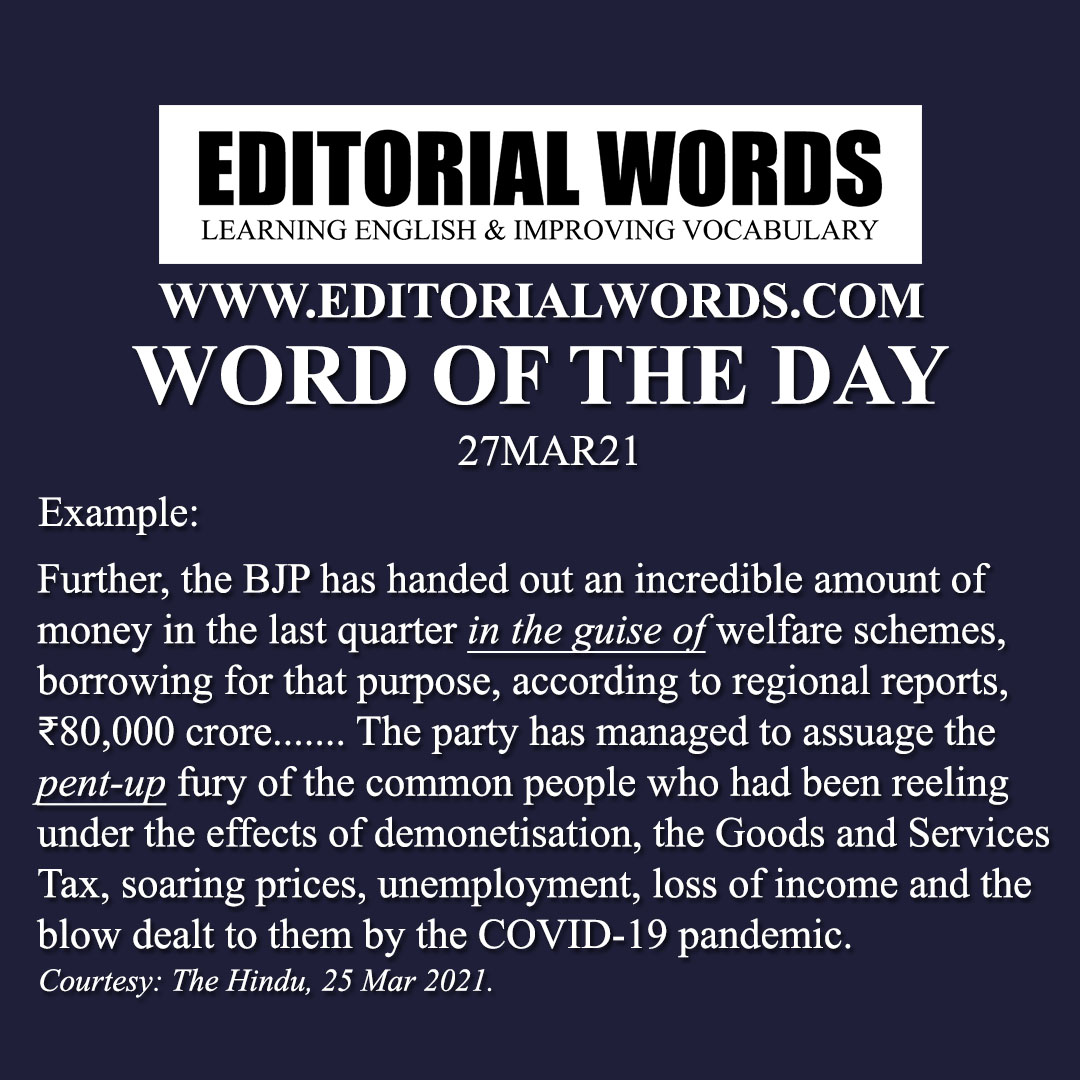 This word is present in The Hindu article Arresting the juggernaut in Assam and click here to read it.
Courtesy: The Hindu
"Phrasal Verbs" We Learnt Last Week
"Idioms & Phrases" We Learnt Last Week
"Important Definitions" We Learnt Last Week
Recent Word Lists For The Hindu Editorial Articles