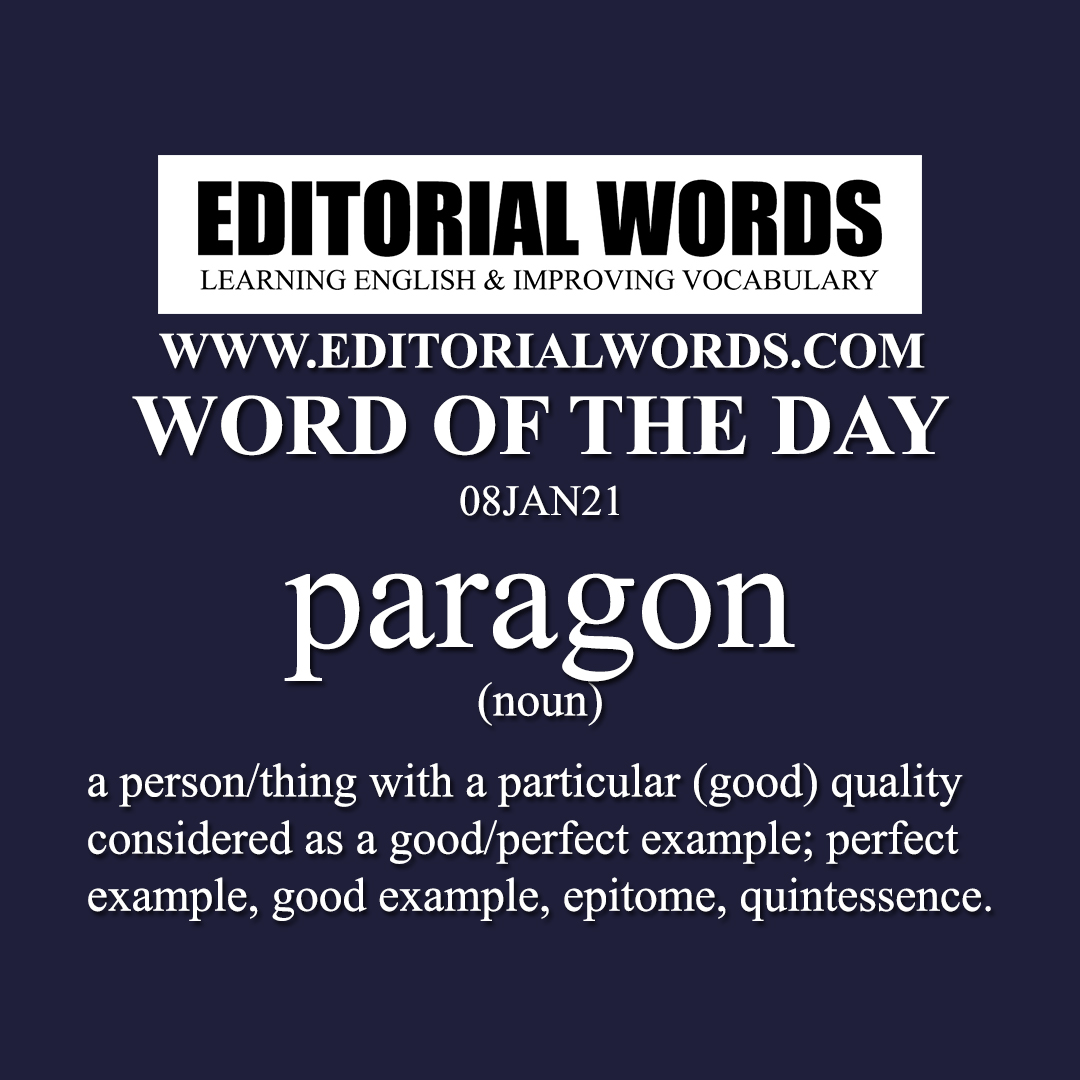 Today's "Word of the Day" is paragon and it is a noun meaning "a person/thing with a particular (good) quality considered as a good/perfect example; perfect example, good example, epitome, quintessence"
Example Sentence: The Capitol dome is known worldwide as a political symbol and the House of Representatives and Senate chambers are revered as almost sacred. But Wednesday's carnage struck the latest and perhaps most savage blow to the America's reputation as a paragon of liberal democracy.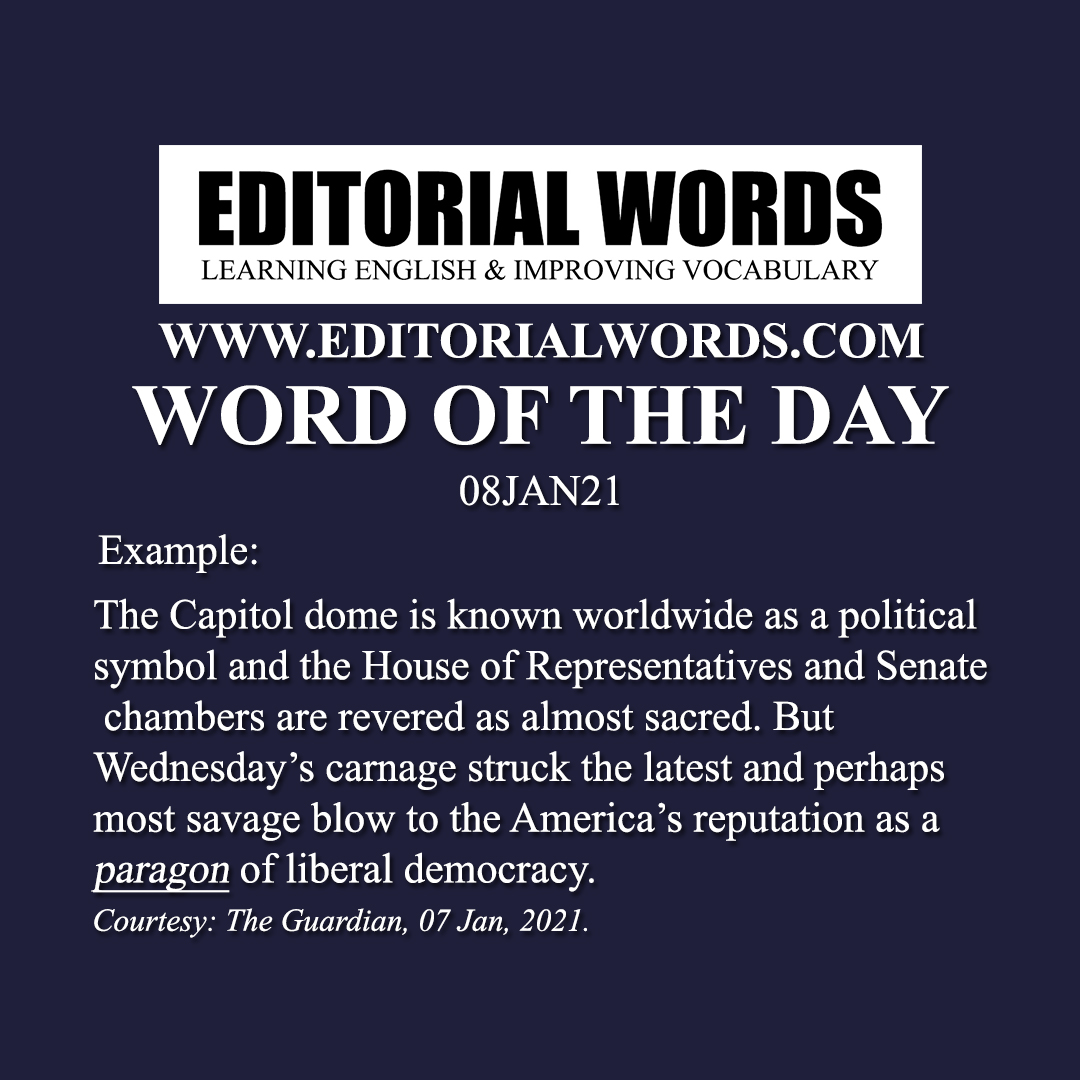 This word is present in The Guardian article America shaken after pro-Trump mob storms US Capitol building, and click here to read it.
Courtesy: The Guardian
"Phrasal Verbs" We Learnt Last Week
"Idioms & Phrases" We Learnt Last Week
"Important Definitions" We Learnt Last Week
Recent Word Lists For The Hindu Editorial Articles