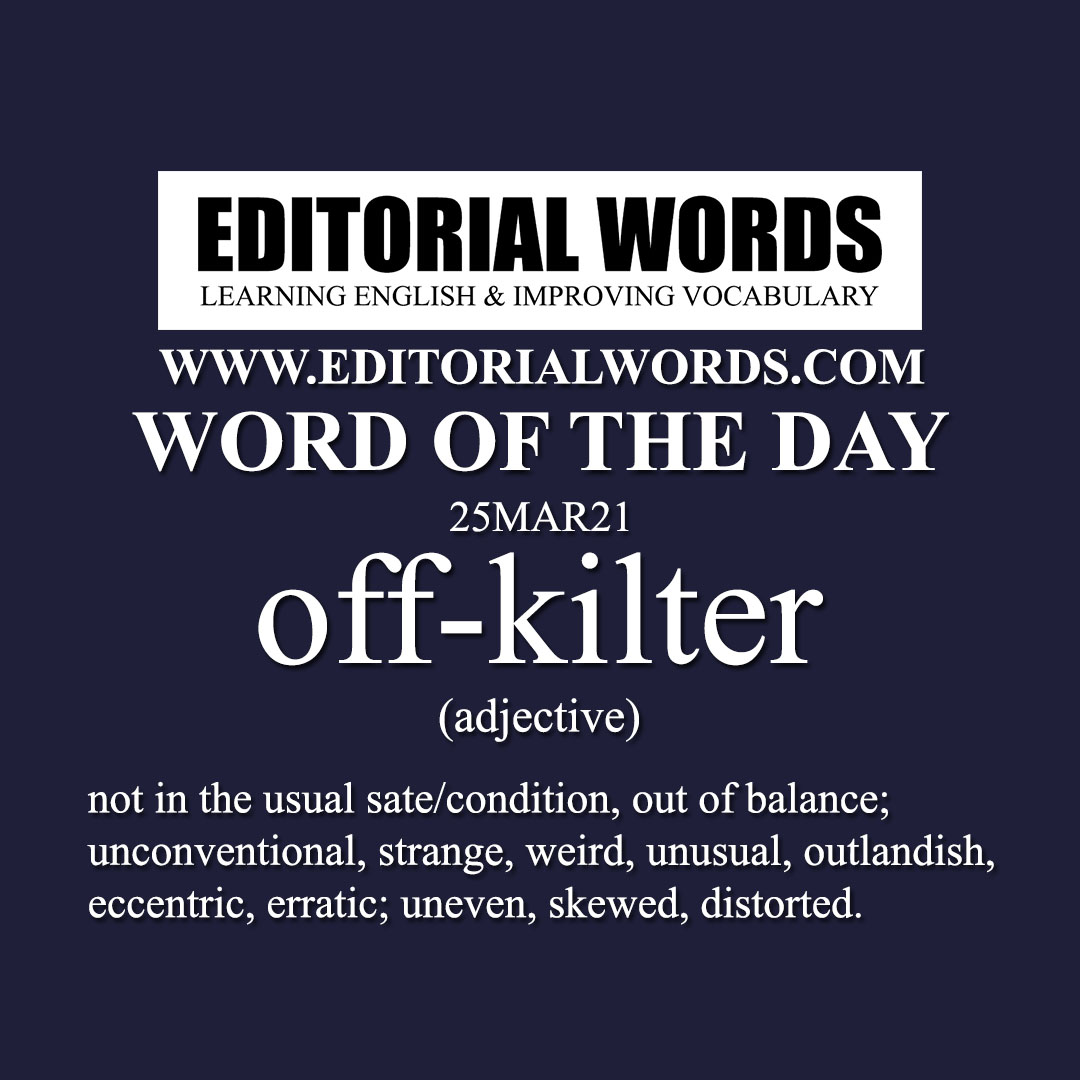 Today's "Word of the Day" is "off-kilter" and it is an adjective meaning "not in the usual sate/condition, out of balance; unconventional, strange, weird, unusual, outlandish, eccentric, erratic; uneven, skewed, distorted".
Example Sentence: Regardless, when Republicans want to make it tougher to vote than to purchase a gun, something is definitely off-kilter. The shooter in Georgia had an easier time buying his weapon of choice than the state's voters will face if the Republican-controlled legislature has its way. Sometimes "freedom" sounds one-sided. Imagine that.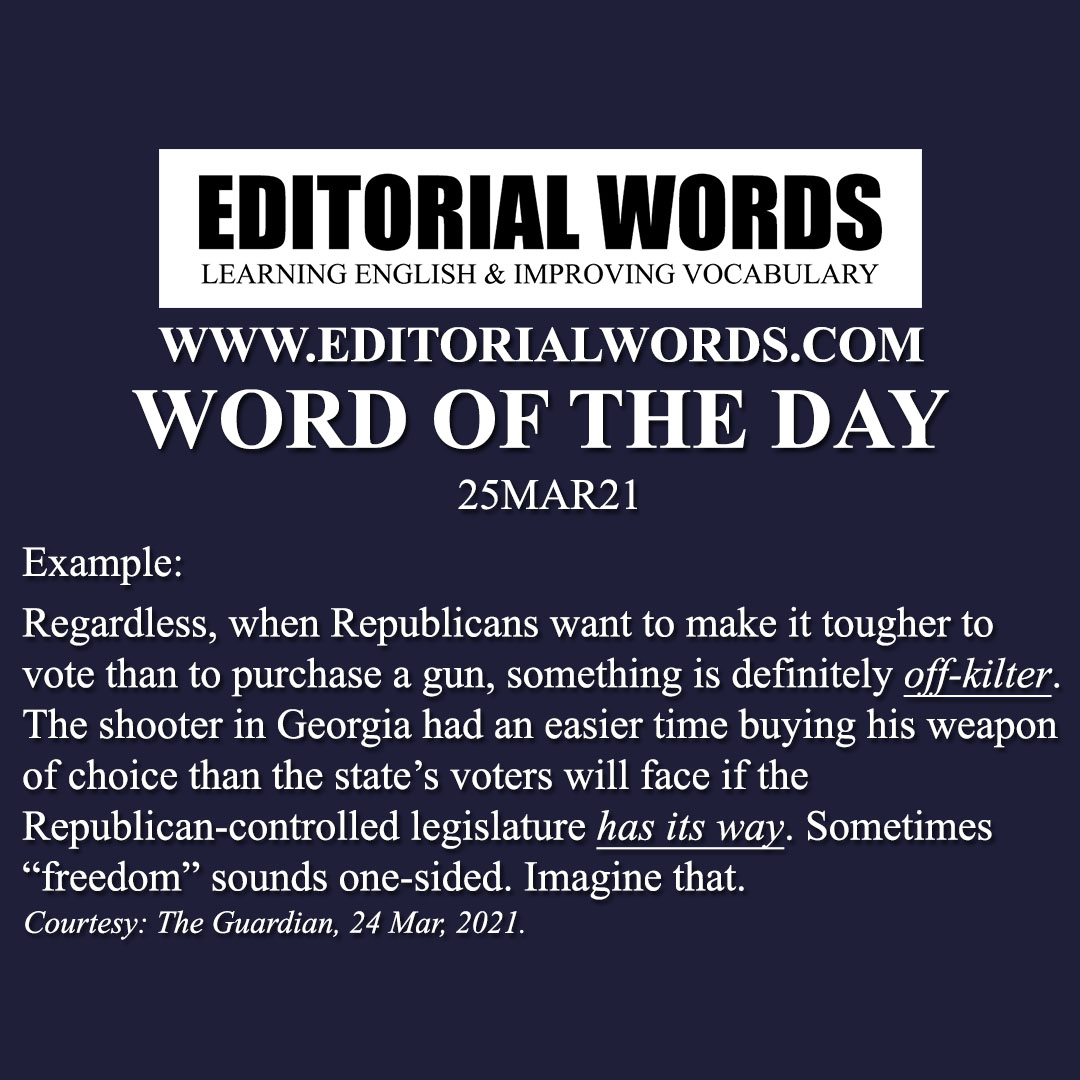 This word is present in The Guardian article  Guns but not votes: Republican fealty to the constitution is completely one-eyed and click here to read it.
Courtesy: The Guardian
"Phrasal Verbs" We Learnt Last Week
"Idioms & Phrases" We Learnt Last Week
"Important Definitions" We Learnt Last Week
Recent Word Lists For The Hindu Editorial Articles