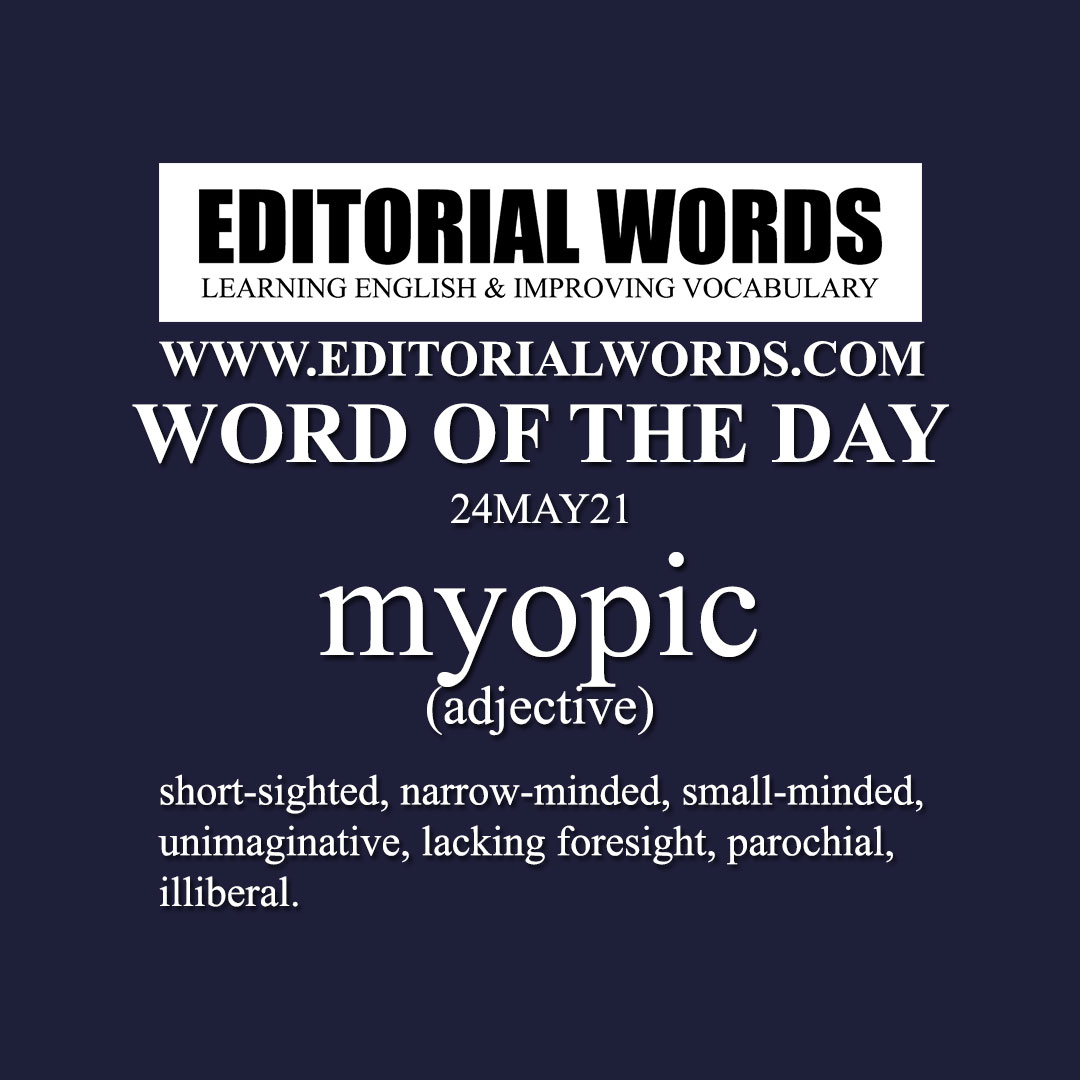 Today's "Word of the Day" is "myopic" and it is an adjective meaning "short-sighted, narrow-minded, small-minded, unimaginative, lacking foresight, parochial, illiberal".
Example Sentence: The Covid-19 pandemic has shown just how fragile and myopic our civilisation is. While technology has played a huge role in finding a way out of the pandemic through the development of vaccines, it has also highlighted humanity's limitations as our societies became paralysed in the face of forces of nature more powerful than ourselves.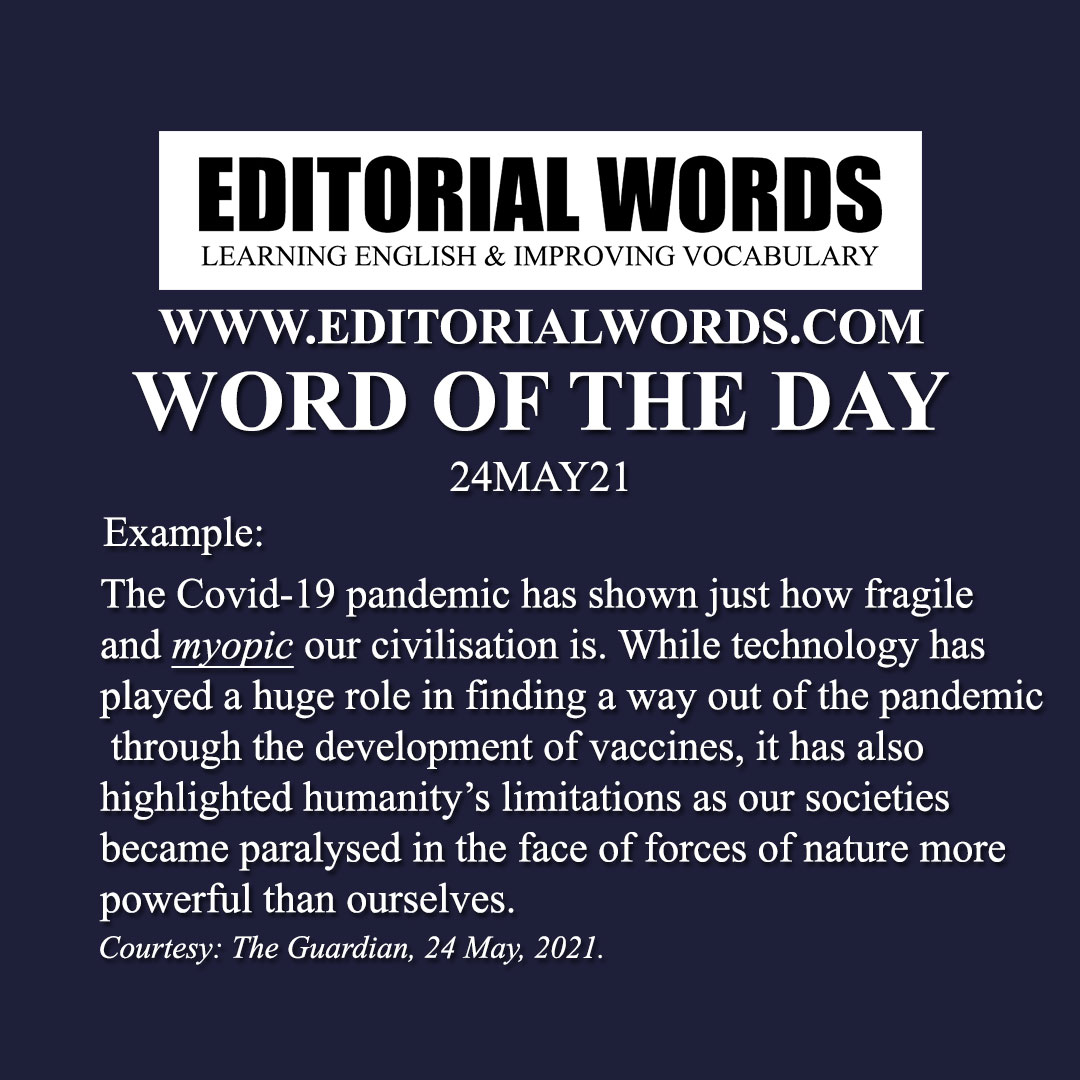 This work is present in The Guardian article The climate crisis requires a new culture and politics, not just new tech and click here to read it.
Courtesy: The Guardian
"Phrasal Verbs" We Learnt Last Week
"Idioms & Phrases" We Learnt Last Week
"Important Definitions" We Learnt Last Week
Recent Word Lists For The Hindu Editorial Articles