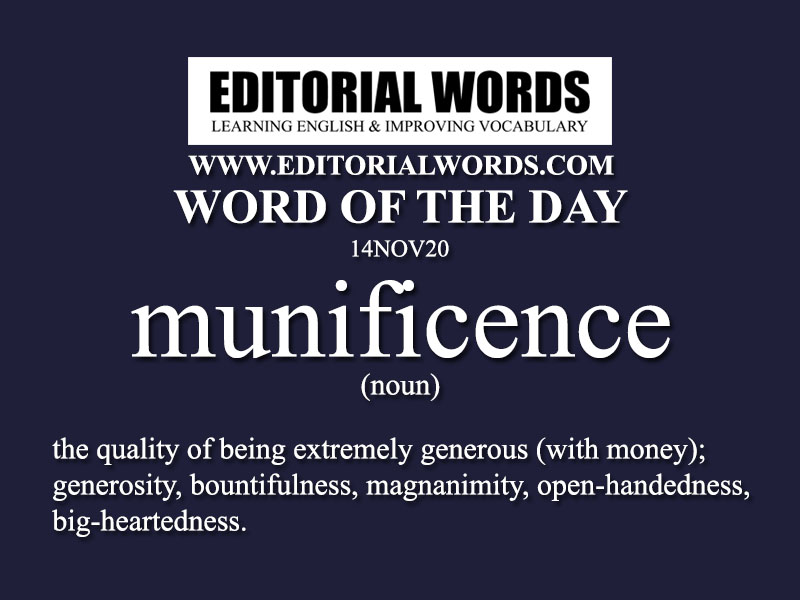 Today's "Word of the Day" is "munificence" and it is a noun meaning "the quality of being extremely generous (with money); generosity, bountifulness, magnanimity, open-handedness, big-heartedness".
Example Sentence: An American multinational pharmaceutical company Pfizer and its German biotech partner, BioNTech, stand to make an astonishing £9.8bn next year from a coronavirus vaccine. The pharmaceutical industry has long made exorbitant profits by free-riding on research carried out by the public sector. Big pharma is reliant on public-sector munificence.
This word is present in The Guardian article The Covid vaccine will benefit humanity – we should all own the patent and click here to read it.
Courtesy: The Guardian
"Phrasal Verbs" We Learnt Last Week
"Idioms & Phrases" We Learnt Last Week
"Important Definitions" We Learnt Last Week
Recent Word Lists For The Hindu Editorial Articles