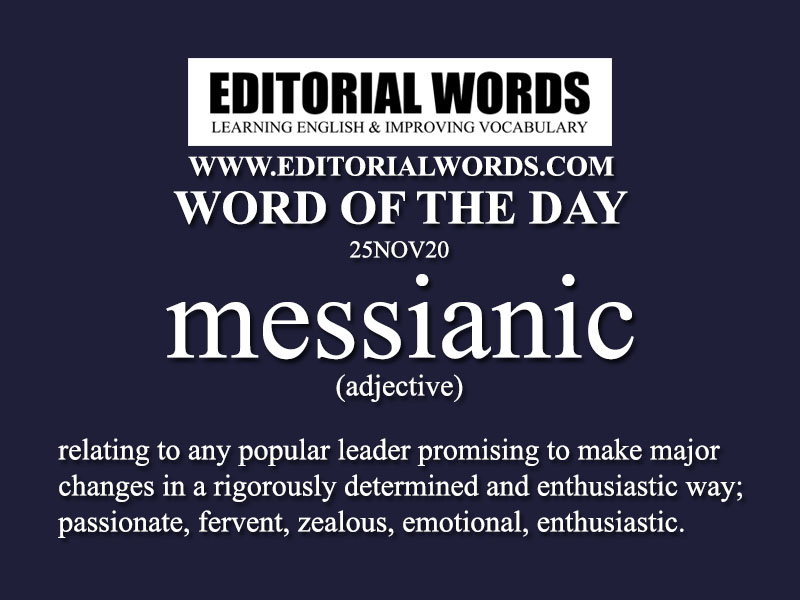 Today's "Word of the Day" is "messianic" and it is an adjective and its meaning is "relating to any popular leader promising to make major changes in a rigorously determined and enthusiastic way; passionate, fervent, zealous, emotional, enthusiastic".
Example Sentence: Ethiopian Prime Minister Abiy Ahmed's liberal philosophy entailed commitments to privatising industry, freeing some political prisoners (lately, prisons have filled up again) and came packaged in a highly ambitious, messianic aura (spirit). The honeymoon period is well and truly over.
This word is present in The Guardian article Ethiopia, led by a Nobel peace winner, is looking down the barrel of civil war and click here to read it.
Courtesy: The Guardian
"Phrasal Verbs" We Learnt Last Week
"Idioms & Phrases" We Learnt Last Week
"Important Definitions" We Learnt Last Week
Recent Word Lists For The Hindu Editorial Articles