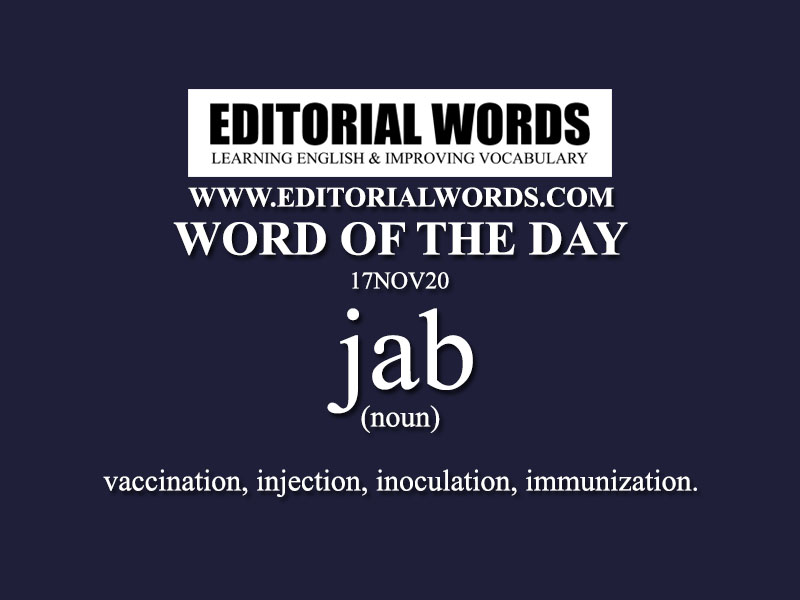 Today's "Word of the Day" is "jab" and it is a noun meaning "vaccination, injection, inoculation, immunization".
Example Sentence: The race for a coronavirus vaccine has received another shot in the arm with the US biotech firm Moderna becoming the latest to reveal impressive results from phase 3 trials of its jab.
This word is present in The Guardian article Moderna Covid vaccine candidate almost 95% effective, trials show and click here to read it.
Courtesy: The Guardian
"Phrasal Verbs" We Learnt Last Week
"Idioms & Phrases" We Learnt Last Week
"Important Definitions" We Learnt Last Week
Recent Word Lists For The Hindu Editorial Articles