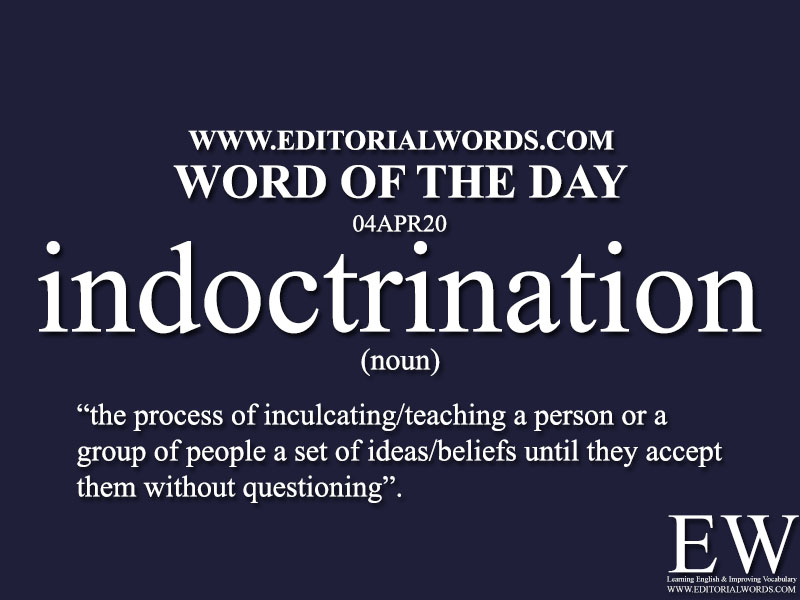 Today's "Word of the Day" is indoctrination and it is an noun meaning "the process of inculcating/teaching a person or a group of people a set of ideas/beliefs until they accept them without questioning".
Example Sentence: Labelling the doctors and nurses as both exploited workers and agents of communist indoctrination, the U.S. has notched a series of victories as Brazil, Ecuador and Bolivia sent home thousands after leftist governments allied with Havana were replaced with ones friendlier to Washington.
This word is present in today's The Hindu International page article Cuban doctors fighting virus around world and click here to read it.
Courtesy: The Hindu
"Phrasal Verbs" We Learnt Last Week
"Idioms & Phrases" We Learnt Last Week
"Important Definitions" We Learnt Last Week
Recent Word Lists For The Hindu Editorial Articles