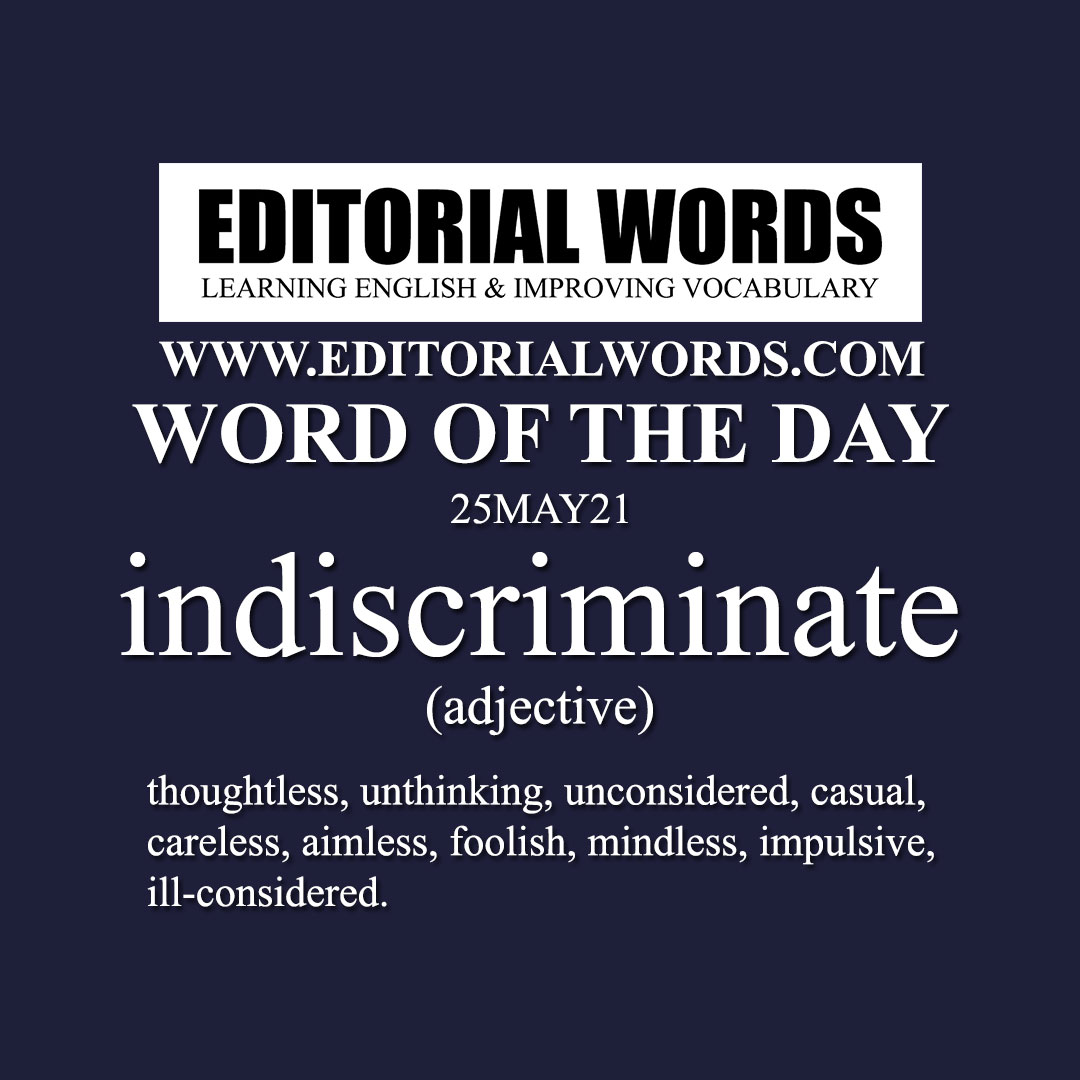 Today's "Word of the Day" is "indiscriminate" and it is an adjective meaning "thoughtless, unthinking, unconsidered, casual, careless, aimless, foolish, mindless, impulsive, ill-considered".
Example Sentence: Hamas has fired an indiscriminate and continuous hail (launching/firing) of rockets at Israel, while retaliatory airstrikes by Benjamin Netanyahu's government have rained down on Gaza.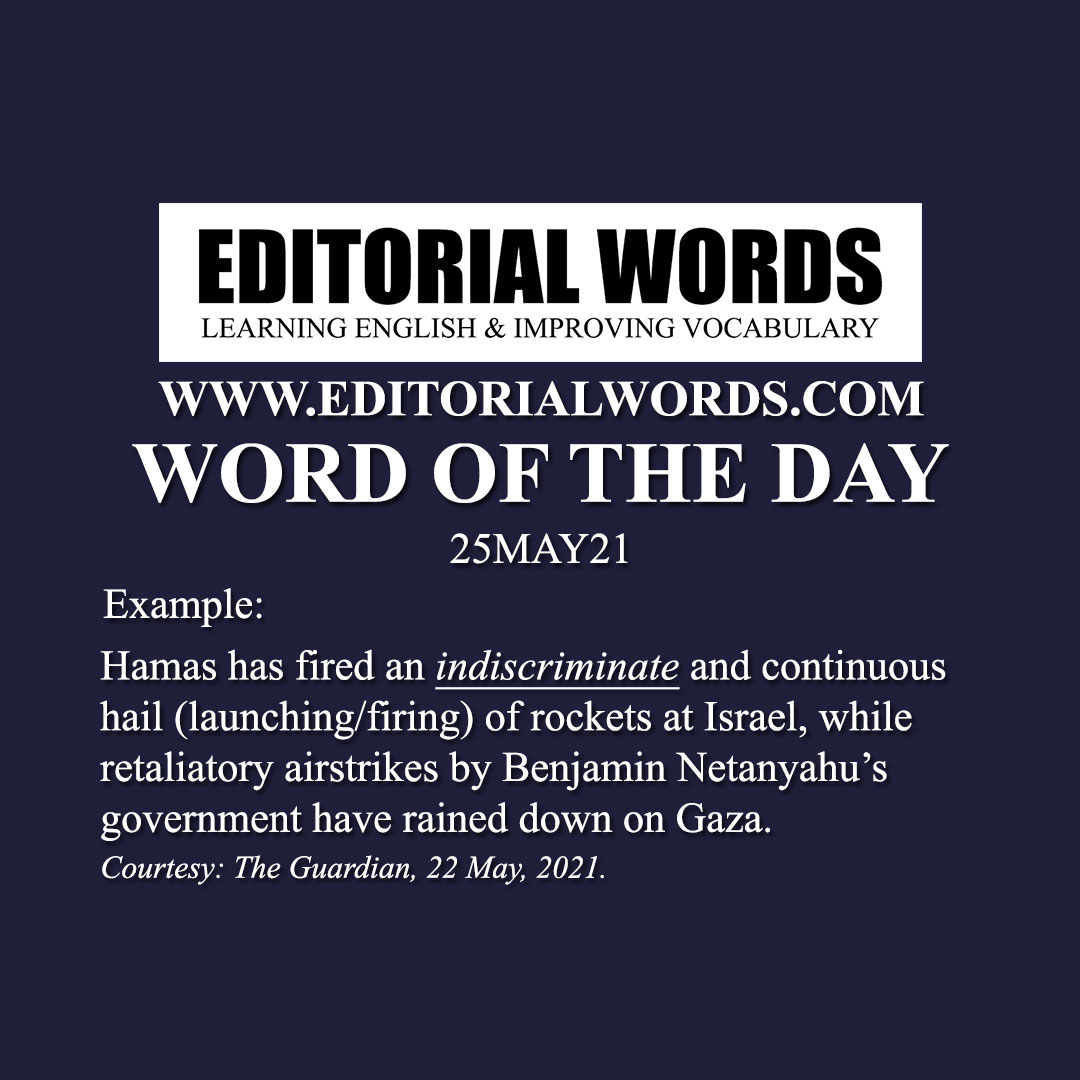 This work is present in The Guardian article Don't let Middle East violence fuel hatred on the streets of Britain and click here to read it.
Courtesy: The Guardian
"Phrasal Verbs" We Learnt Last Week
"Idioms & Phrases" We Learnt Last Week
"Important Definitions" We Learnt Last Week
Recent Word Lists For The Hindu Editorial Articles