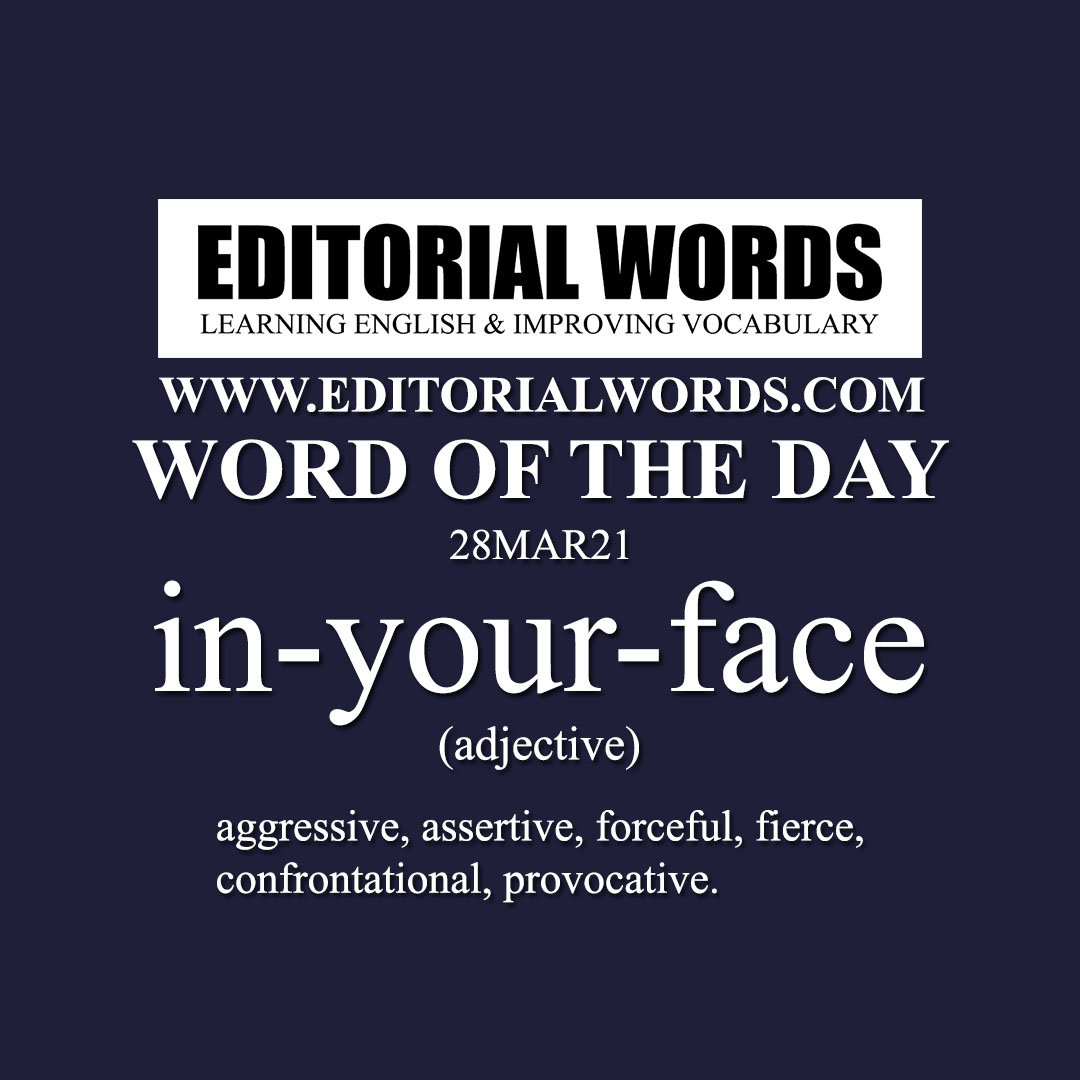 Today's "Word of the Day" is "in-your-face" and it is an adjective meaning "aggressive, assertive, forceful, fierce, confrontational, provocative". 
Example Sentence: You may not have noticed, because he is not nearly as in-your-face as his predecessor, but Joe Biden is currently teaching a lesson to left and centre-left parties around the world. True, it's one they should have learned long ago, but still they should be paying the closest attention. Because Biden is delivering a masterclass…… his political instincts remain sharply intact.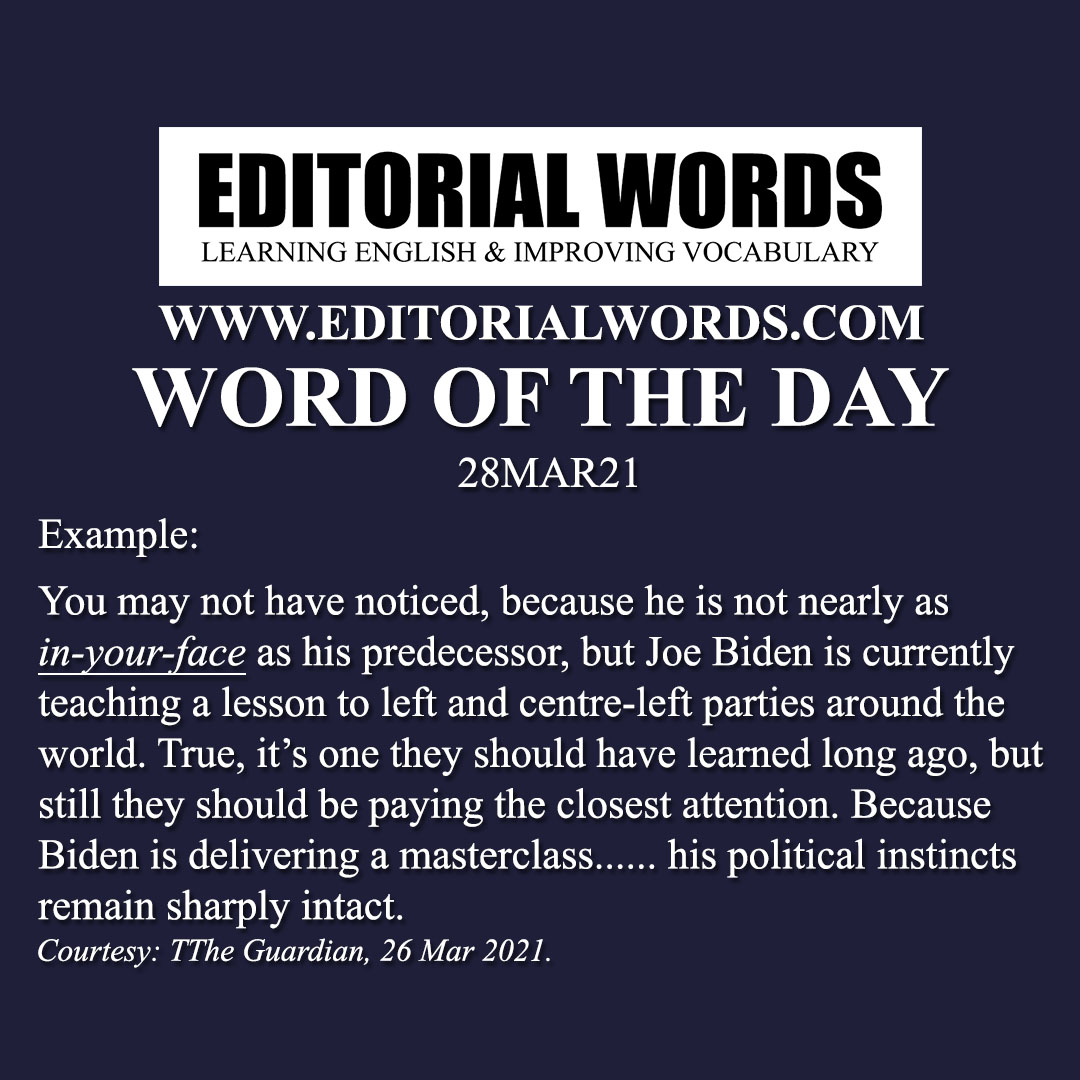 This word is present in The Guardian article Joe Biden is giving left parties the world over a masterclass in how to use power and click here to read it.
Courtesy: The Guardian
"Phrasal Verbs" We Learnt Last Week
"Idioms & Phrases" We Learnt Last Week
"Important Definitions" We Learnt Last Week
Recent Word Lists For The Hindu Editorial Articles