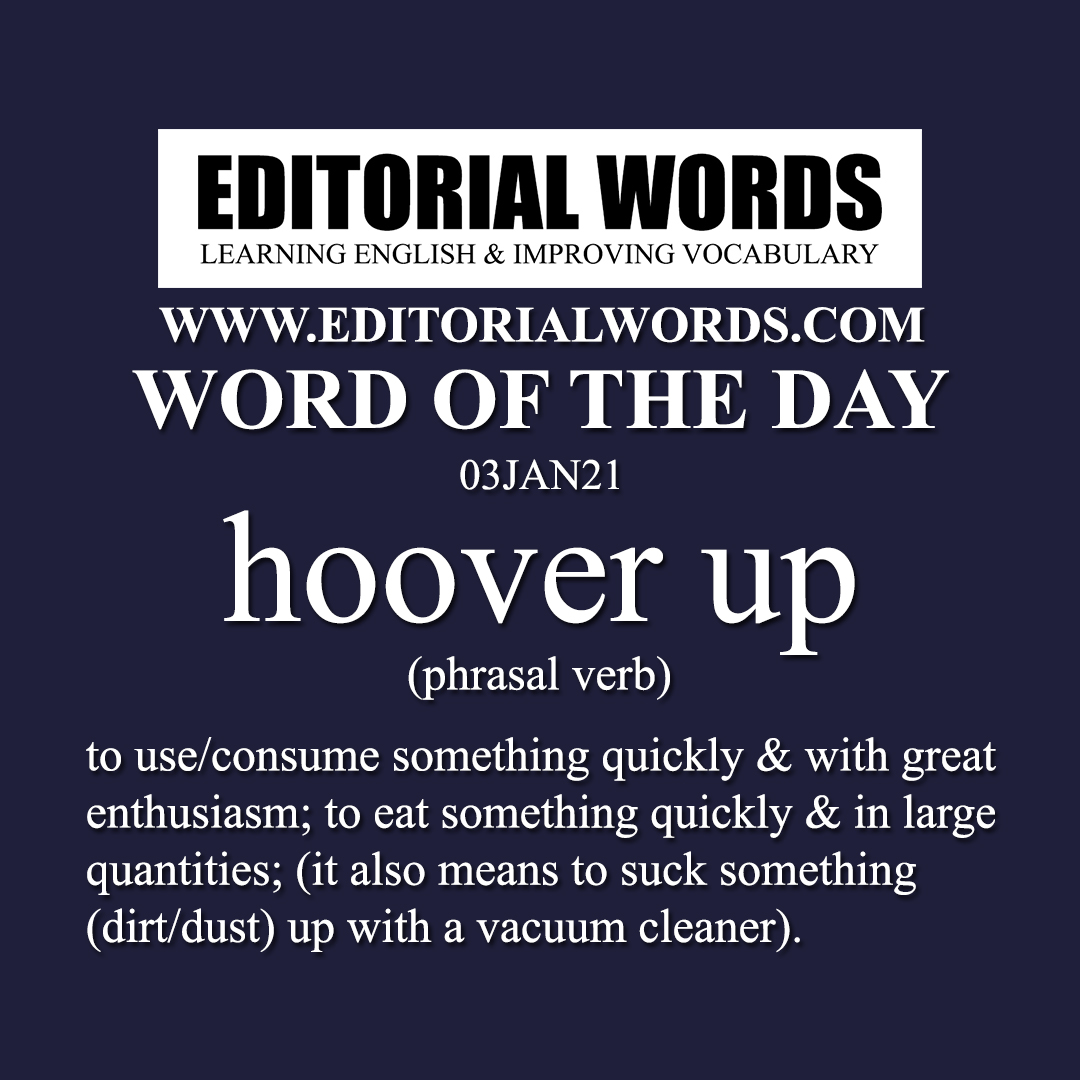 Today's "Word of the Day" is hoover up and it is a phrasal verb meaning "to use/consume something quickly & with great enthusiasm; to eat something quickly & in large quantities; (it also means to suck something (dirt/dust) up with a vacuum cleaner".
Example Sentence: When I recently saw that Joe Wicks' live-streamed PE classes were among the most viewed YouTube videos in the UK during the lockdown, I couldn't help but wonder: was I the only one whose workouts this year had mainly been watching other people work out online, while I hoovered up comfort food and struggled to leave the house?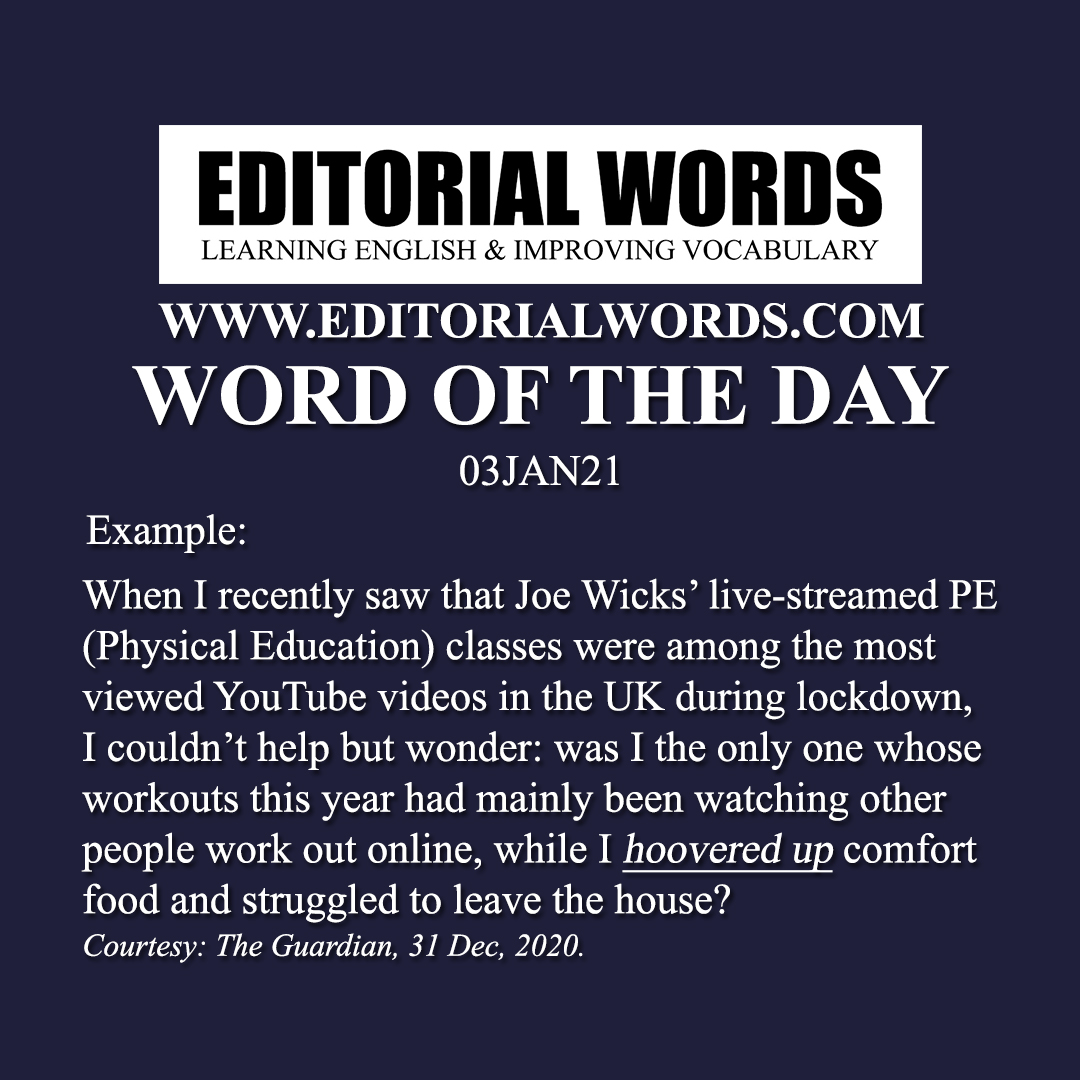 This word is present in The Guardian article The gyms closing made me realise that muscles aren't my only source of strength and click here to read it.
Courtesy: The Guardian
"Phrasal Verbs" We Learnt Last Week
"Idioms & Phrases" We Learnt Last Week
"Important Definitions" We Learnt Last Week
Recent Word Lists For The Hindu Editorial Articles