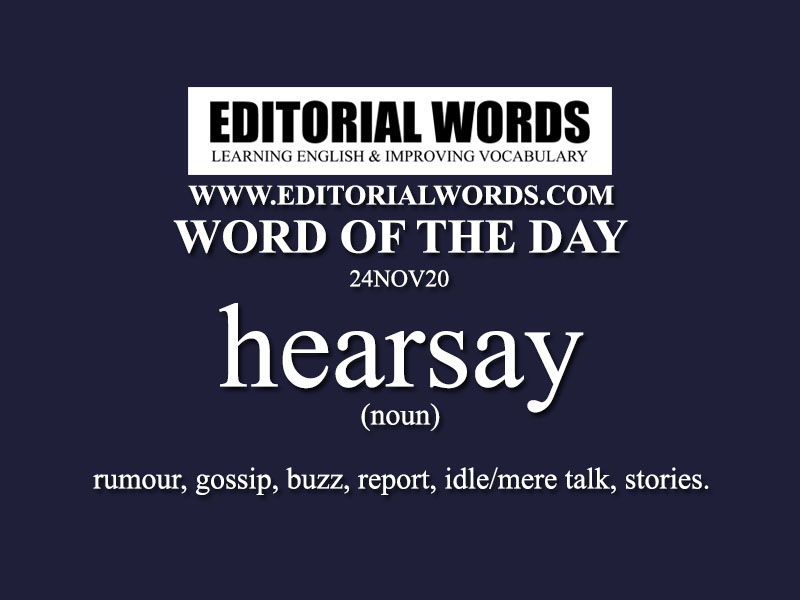 Today's "Word of the Day" is "hearsay" and it is a noun meaning "rumour, gossip, buzz, report, idle/mere talk, stories".
Example Sentence: Hearsay can be useful, helping to catch disease outbreaks. It can also be deadly. Though vaccine hesitancy is as old as vaccines themselves, it has risen sharply in many countries in recent years. Unfounded scare stories about the safety of immunisation programmes have contributed to growing scepticism and outright refusal, with fatal consequences.
This word is present in The Guardian article The Guardian view on coronavirus and vaccine scepticism: time to act and click here to read it.
Courtesy: The Guardian
"Phrasal Verbs" We Learnt Last Week
"Idioms & Phrases" We Learnt Last Week
"Important Definitions" We Learnt Last Week
Recent Word Lists For The Hindu Editorial Articles