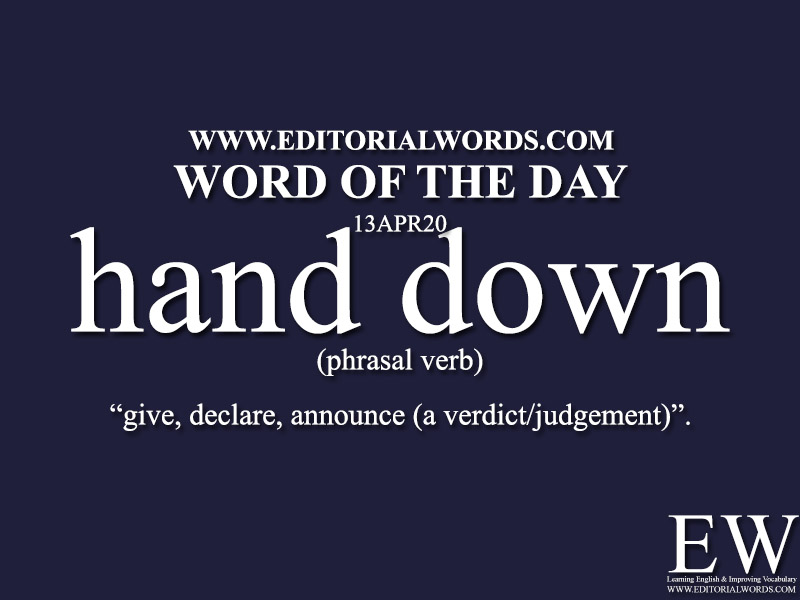 Today's "Word of the Day" is hand down and it is a phrasal verb meaning "give, declare, announce (a verdict/judgement)".
Example Sentence: A specialised police unit of Bangladesh arrested a former military captain Abdul Majed, one of the fugitive convicted Bangabandhu (Sheikh Mujibur Rahman) assassins, as he returned home after hiding for nearly two-and-half decades in India. Majed is one of the six absconding ex-Army officers who were handed down capital punishment after trial in absentia.
This word is present in today's The Hindu International page article Mujib assassination convict hanged and click here to read it.
Courtesy: The Hindu
"Phrasal Verbs" We Learnt Last Week
"Idioms & Phrases" We Learnt Last Week
"Important Definitions" We Learnt Last Week
Recent Word Lists For The Hindu Editorial Articles