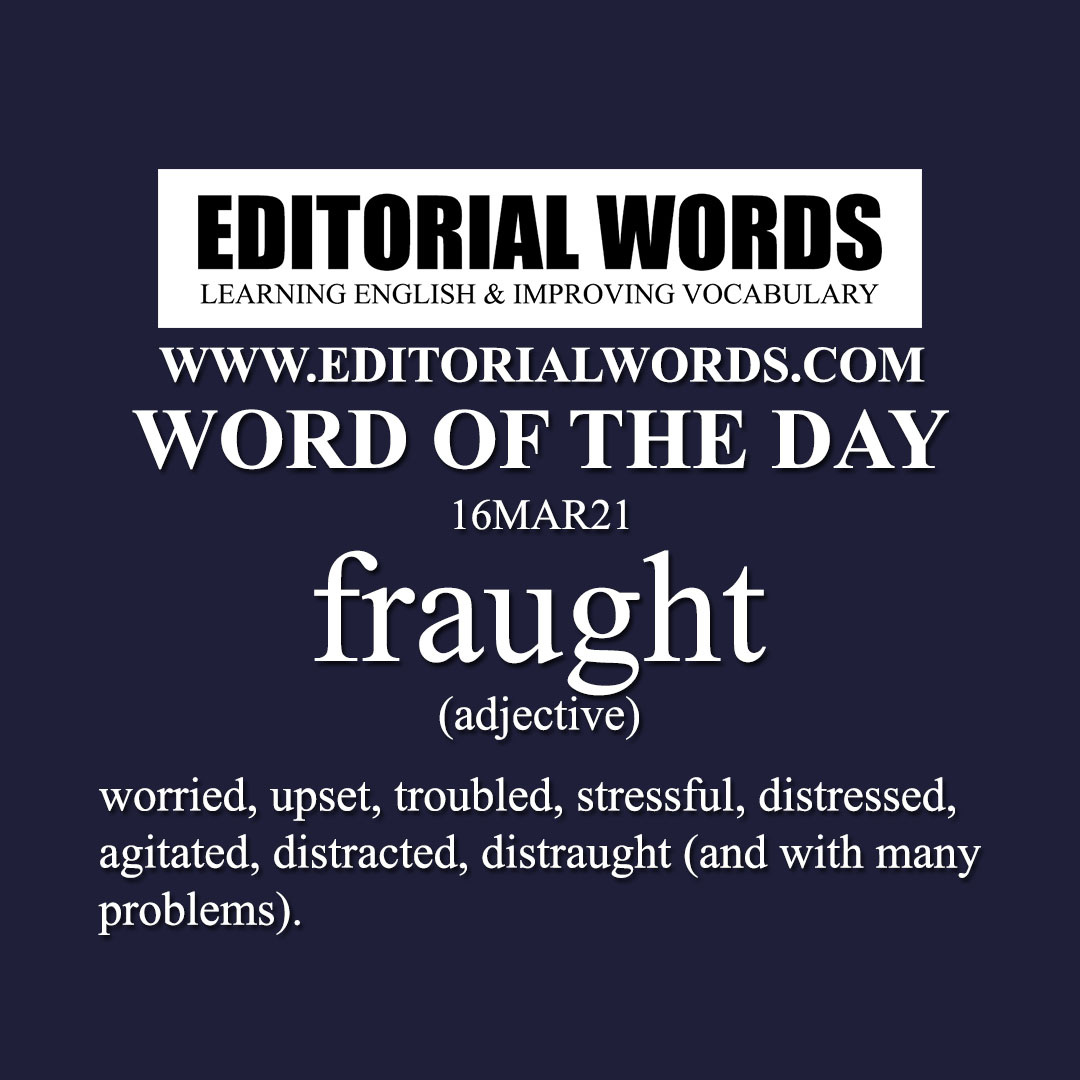 Today's "Word of the Day" is  "fraught" and it is an adjective meaning "worried, upset, troubled, stressful, distressed, agitated, distracted, distraught (and with many problems)".
Example Sentence: My relationships with my neighbours have been fraught in the past, and the pandemic hasn't helped. Now new people are moving in next door – can I turn over a new leaf?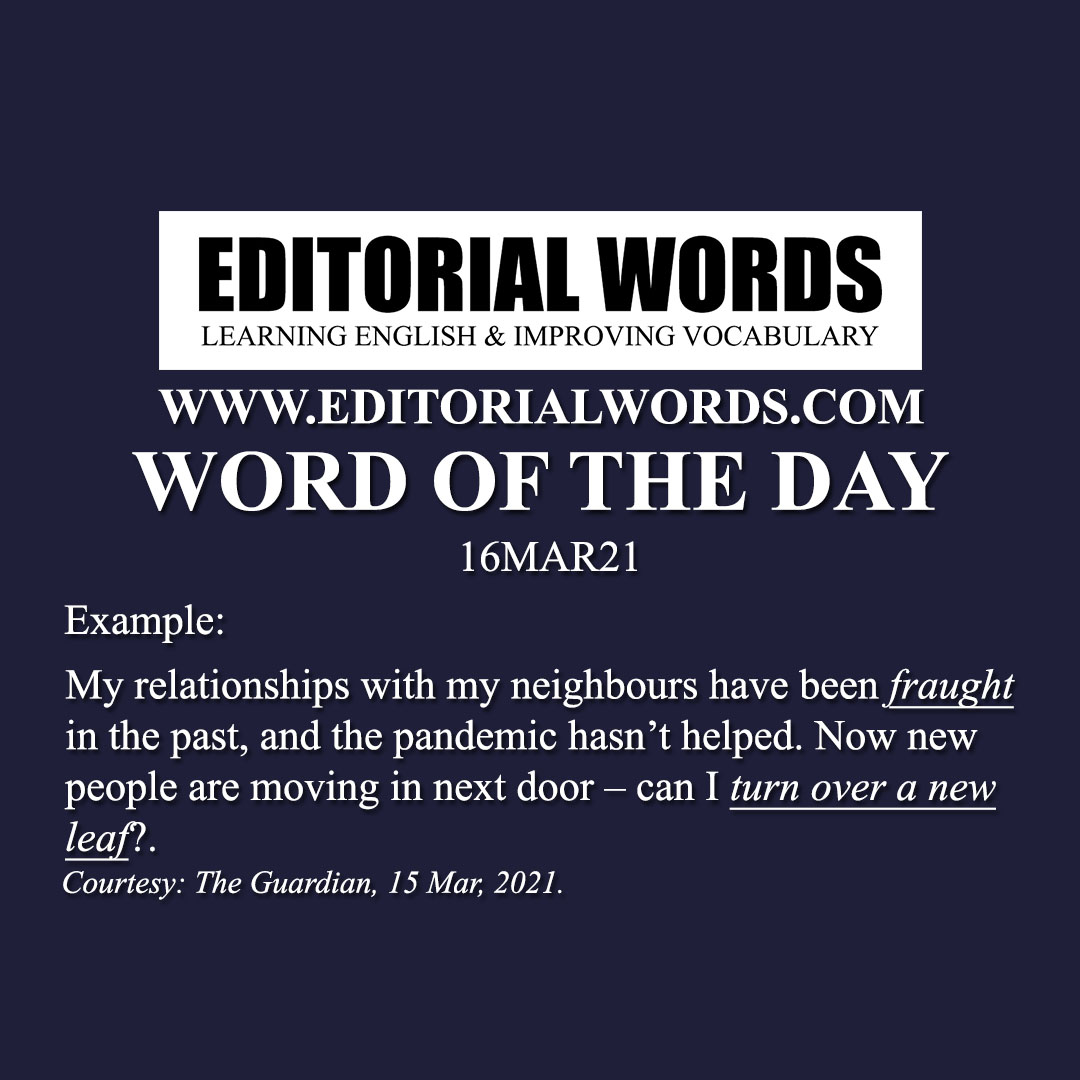 This word is present in The Guardian article We are told to 'love thy neighbour' – but what if they are awful? and click here to read it.
Courtesy: The Guardian
"Phrasal Verbs" We Learnt Last Week
"Idioms & Phrases" We Learnt Last Week
"Important Definitions" We Learnt Last Week
Recent Word Lists For The Hindu Editorial Articles