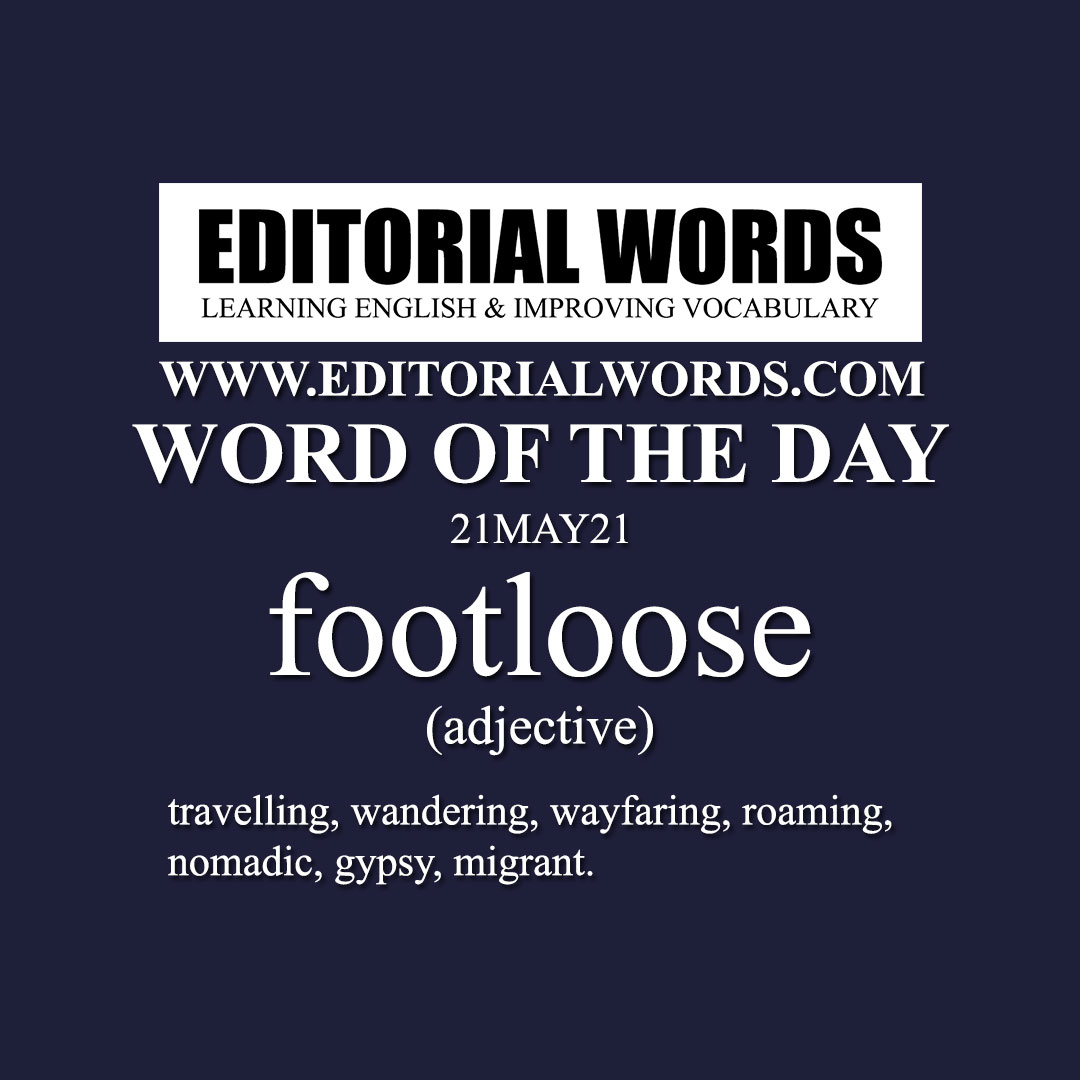 Today's "Word of the Day" is "footloose" and it is an adjective meaning "travelling, wandering, wayfaring,   roaming, nomadic, gypsy, migrant".
Example Sentence: Most informal workers are footloose casual workers and self-employed. They move from one place to another in search of livelihoods. Furnishing proof of livelihood and income details in the absence of tangible employer-employee relations is very difficult.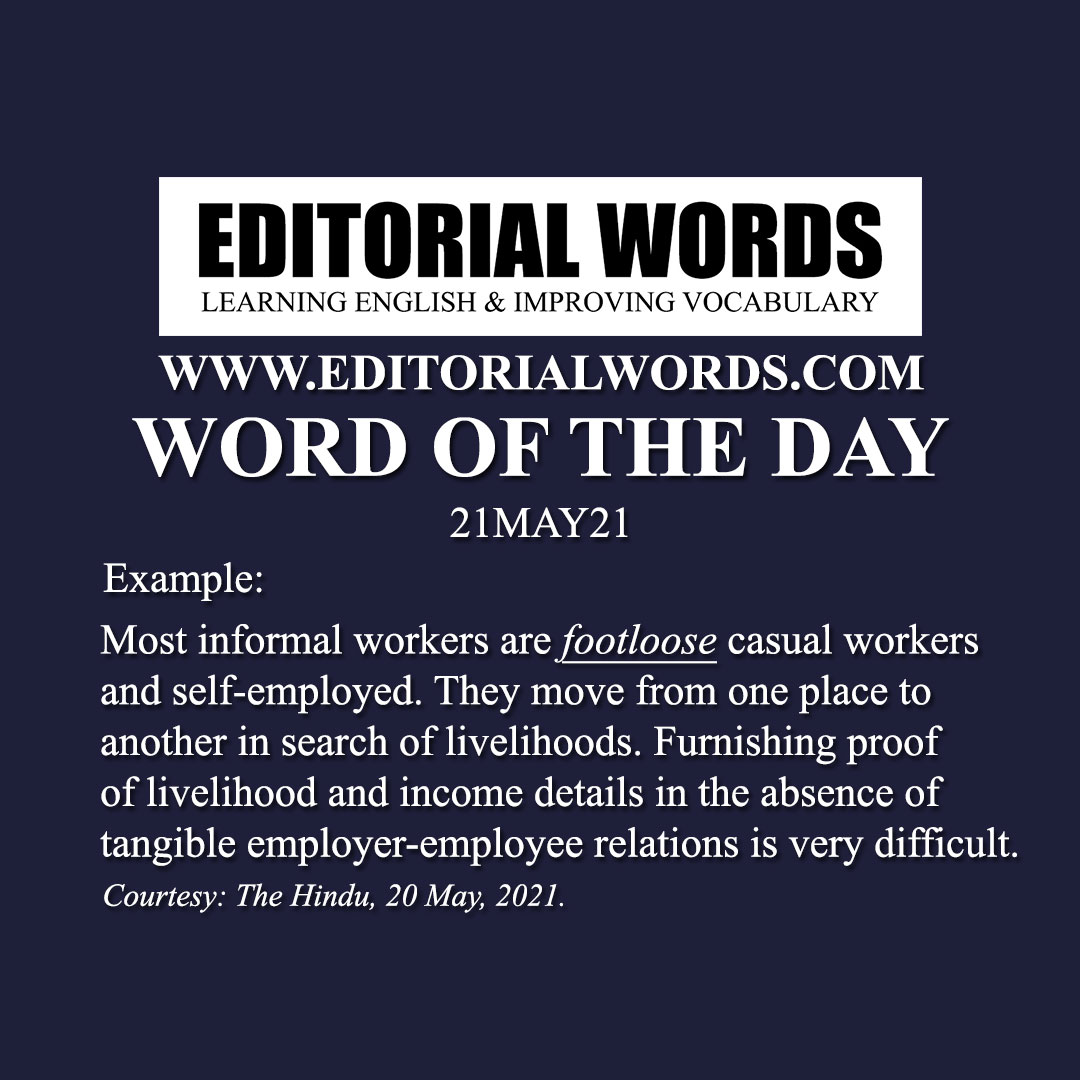 This phrase is present in The Hindu article A collage of laws that leaves the worker out in the cold and click here to read it.
Courtesy: The Hindu
"Phrasal Verbs" We Learnt Last Week
"Idioms & Phrases" We Learnt Last Week
"Important Definitions" We Learnt Last Week
Recent Word Lists For The Hindu Editorial Articles