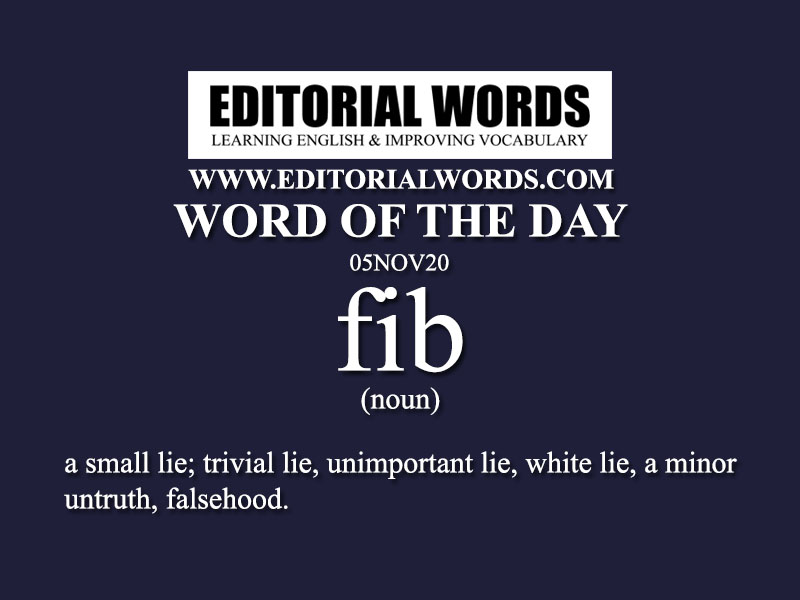 Today's "Word of the Day" is "fib" and it is a noun meaning "a small lie; trivial lie, unimportant lie, white lie, a minor untruth, falsehood".
Example Sentence: In this respect, its damage is far worse than many of the many fibs Trump has made while in office. His suggestion is a direct lie, one that comes while millions of voters look to him to understand who our legitimate president will be.
This word is present in The Guardian article Don't underestimate the threat to American democracy at this moment and click here to read it.
Courtesy: The Guardian
"Phrasal Verbs" We Learnt Last Week
"Idioms & Phrases" We Learnt Last Week
"Important Definitions" We Learnt Last Week
Recent Word Lists For The Hindu Editorial Articles