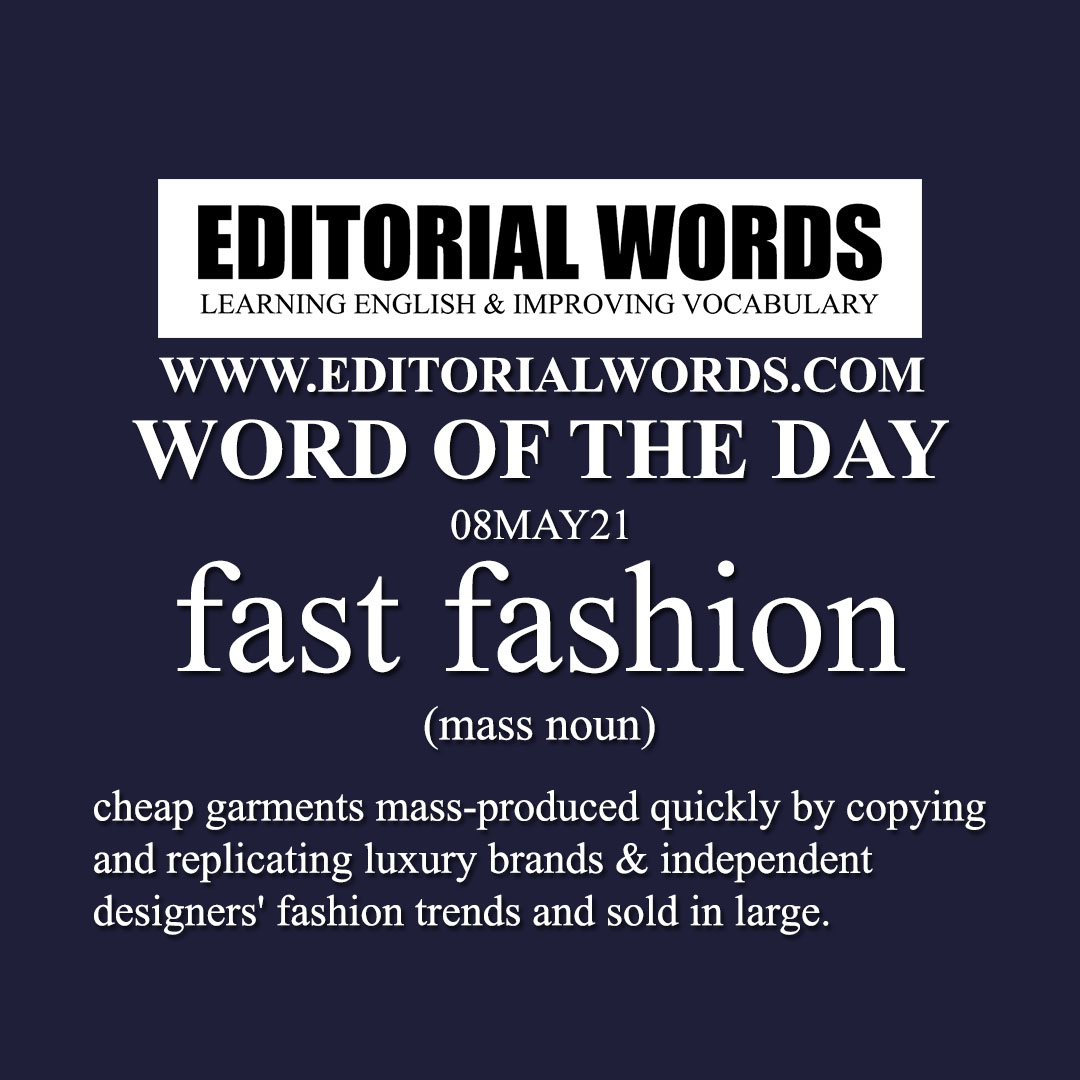 Today's "Word of the Day" is "fast fashion" and it is a mass noun meaning "cheap garments mass-produced quickly by copying and replicating luxury brands & independent designers' fashion trends and sold in large".
Example Sentence: Big business is getting in on the act as sales of 'preloved' (secondhand/used) garments boom. But can the trend curb our love for fast fashion?
This word is present in The Guardian article The Guardian view on secondhand clothes: the thrill of the old and click here to read it.
Courtesy: The Guardian
"Phrasal Verbs" We Learnt Last Week
"Idioms & Phrases" We Learnt Last Week
"Important Definitions" We Learnt Last Week
Recent Word Lists For The Hindu Editorial Articles