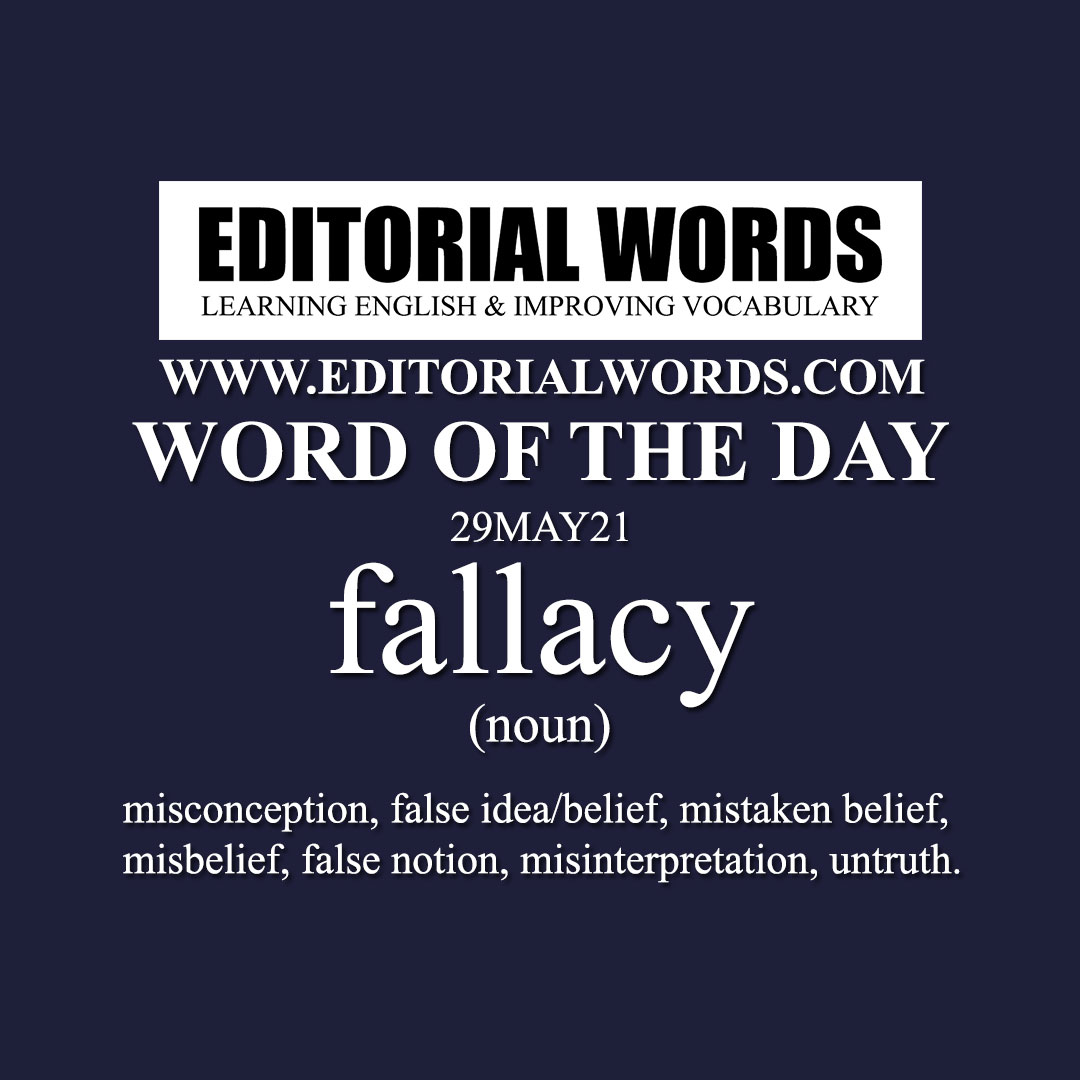 Today's "Word of the Day" is "fallacy" and it is a noun meaning "misconception, false idea/belief, mistaken belief, misbelief, false notion, misinterpretation, untruth".
Example Sentence: Another fallacy of the centrist stance is that right and left are symmetrically extreme. Leftwing violence is largely a failed experiment that faded away in the 1970s. Also, in recent years the strongest voices on the left have mostly told important truths and those on the right have promulgated lies while arguing against basic human rights.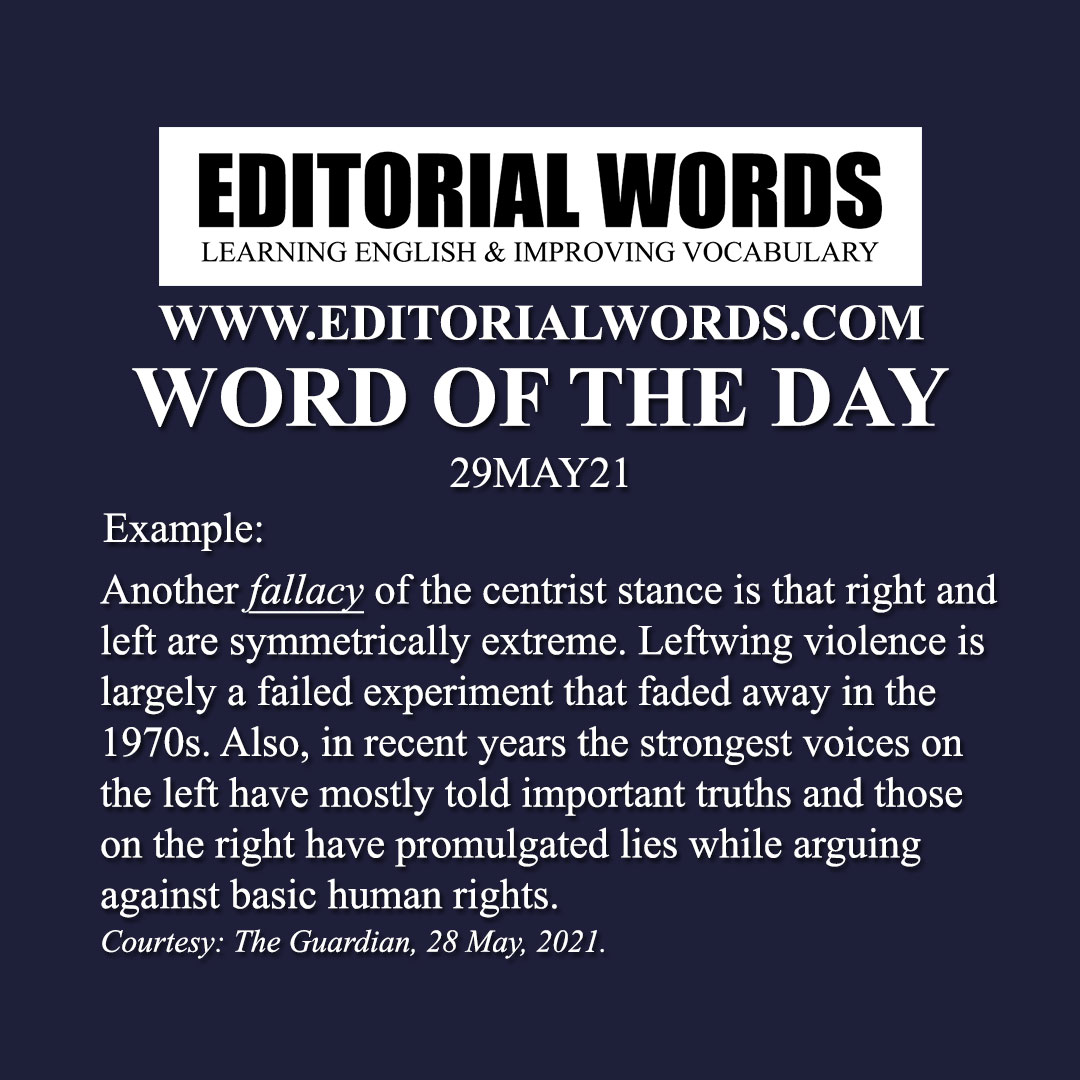 This word is present in The Guardian article Stop glorifying 'centrism'. It is an insidious bias favoring an unjust status quo and click here to read it.
Courtesy: The Guardian
"Phrasal Verbs" We Learnt Last Week
"Idioms & Phrases" We Learnt Last Week
"Important Definitions" We Learnt Last Week
Recent Word Lists For The Hindu Editorial Articles