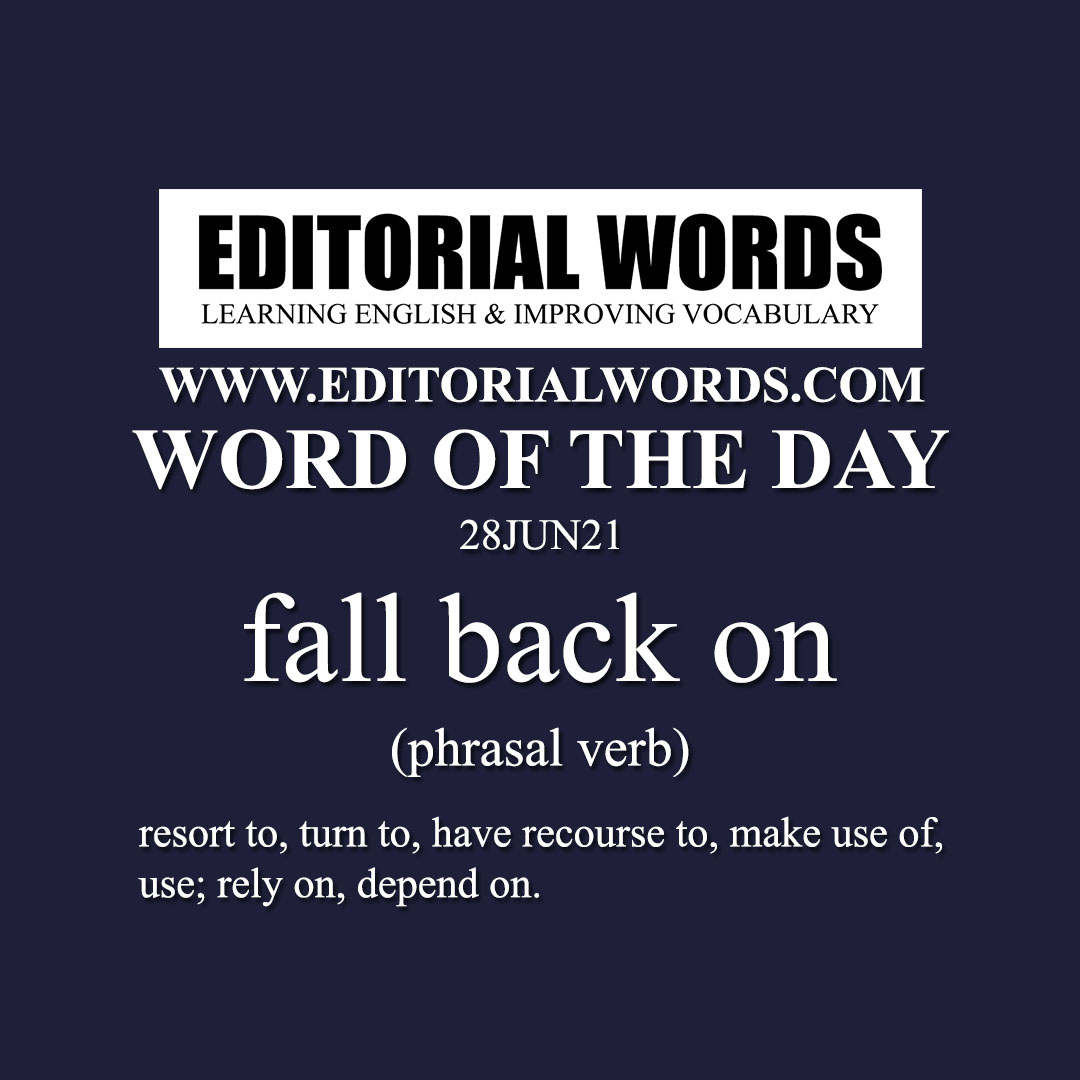 Today's "Word of the Day" is "fall back on" and it is a phrasal verb meaning "resort to, turn to, have recourse to, make use of, use; rely on, depend on".
Example Sentence: Free lunch is entry-level when it comes to corporate perks, a trusted staple many businesses have fallen back on as a means of convincing workers to resume their pre-pandemic working habits and arduous commutes.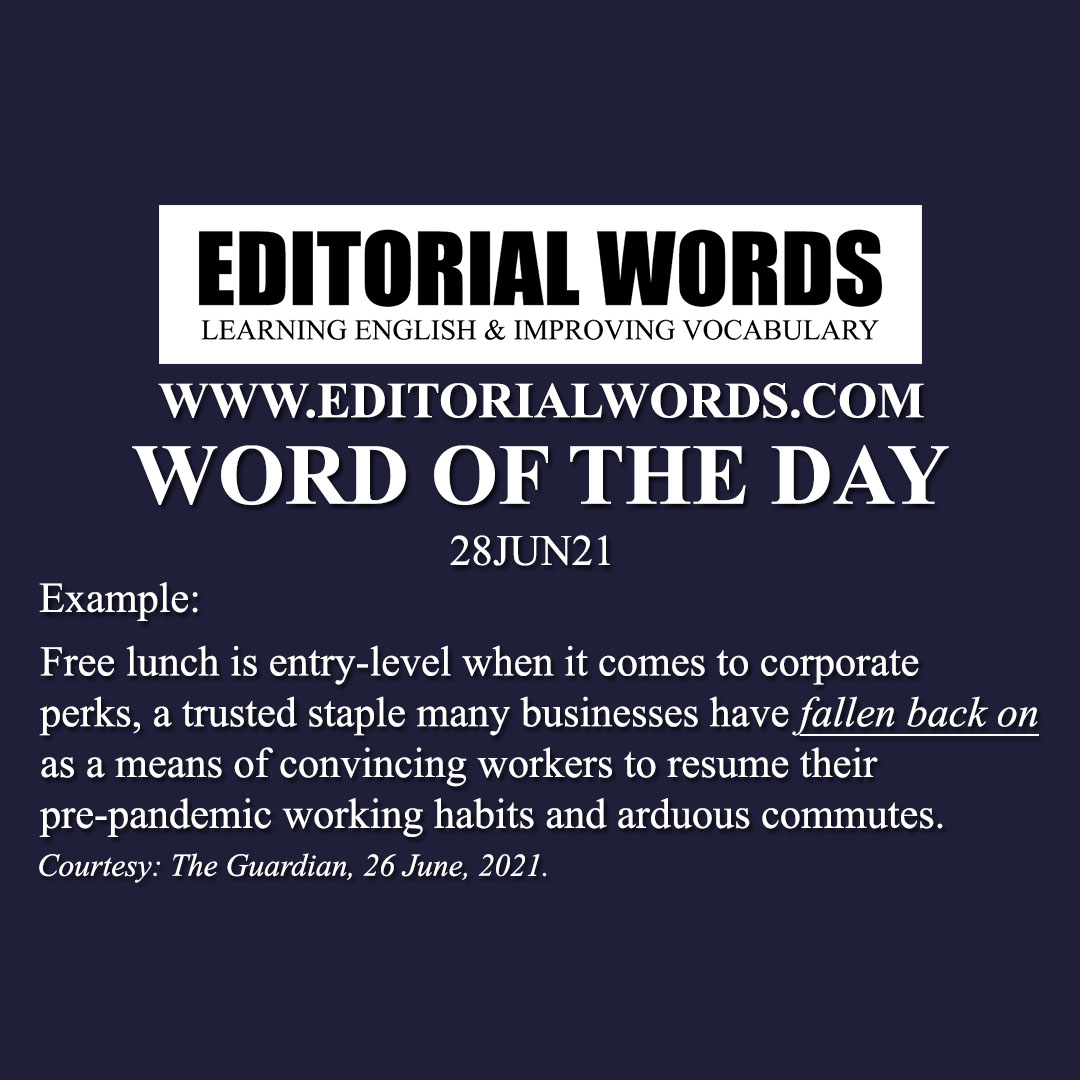 This word is present in The Guardian article The pandemic was meant to change work, but what have we got so far? Free pizza and click here to read it.
Courtesy: The Guardian
"Phrasal Verbs" We Learnt Last Week
"Idioms & Phrases" We Learnt Last Week
"Important Definitions" We Learnt Last Week
Recent Word Lists For The Hindu Editorial Articles