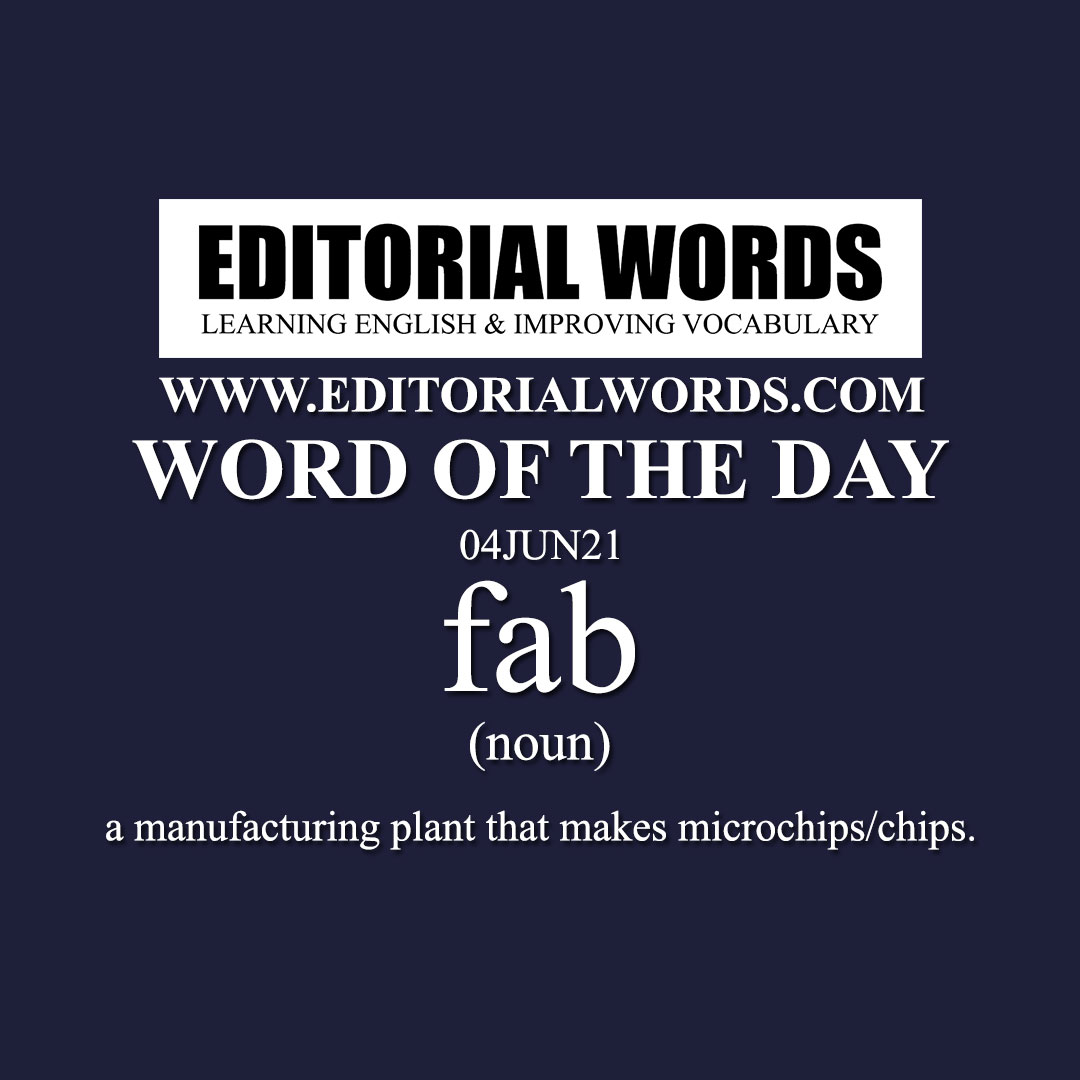 Today's "Word of the Day" is fab and it is a noun meaning "a manufacturing plant that makes microchips/chips".
Example Sentence: The chip shortage has sent the cost of new and used cars and trucks soaring, which in turn fed a 4.2% jump in US consumer prices in April….. A simple solution would be make more chips, but the market for these components is finely tuned, and adding manufacturing capacity – known as "fabs" – is extremely complex, expensive and takes a long time.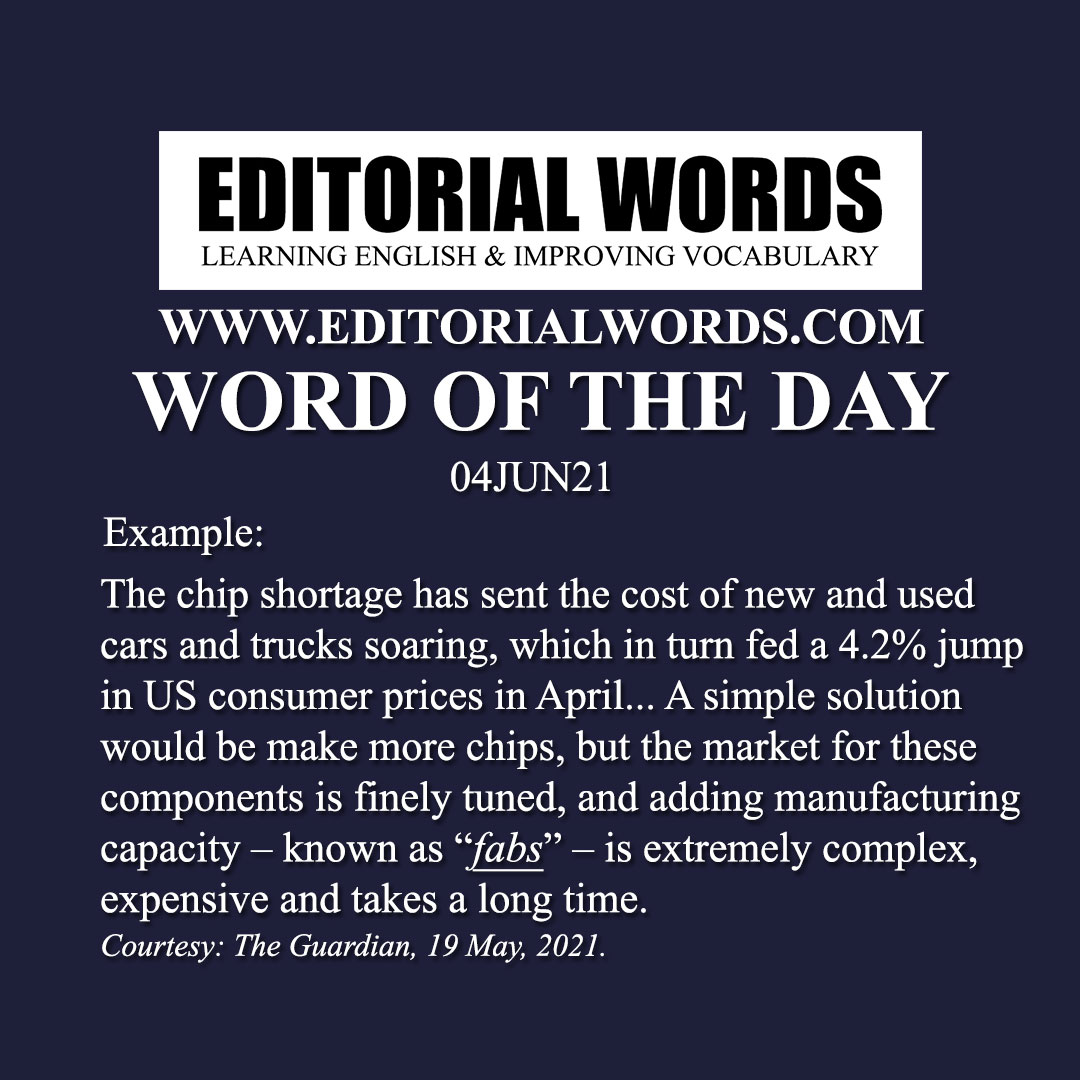 This word is present in The Guardian article Chips with everything: how one Taiwanese company drives the world economy and click here to read it.
Courtesy: The Guardian
"Phrasal Verbs" We Learnt Last Week
"Idioms & Phrases" We Learnt Last Week
"Important Definitions" We Learnt Last Week
Recent Word Lists For The Hindu Editorial Articles