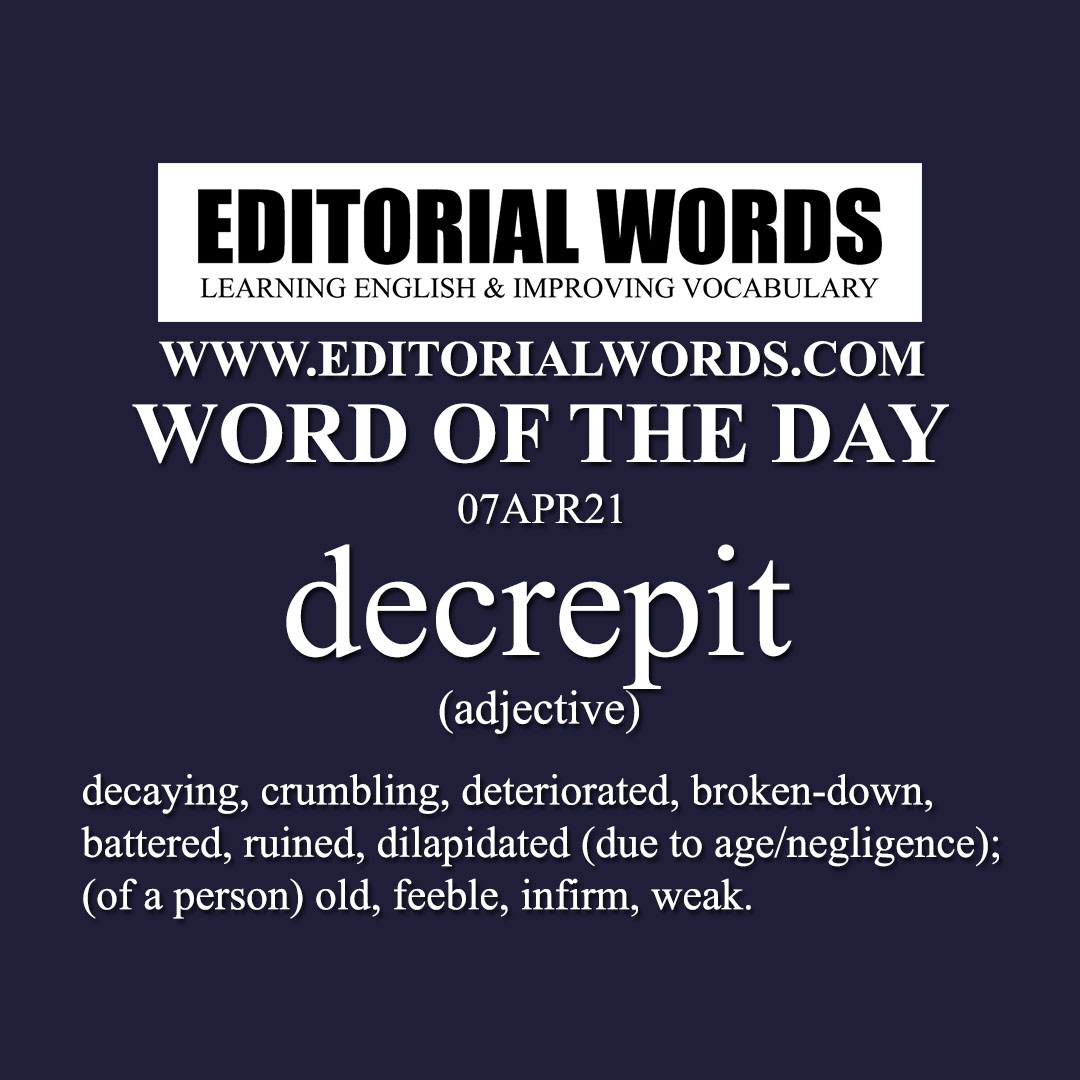 Today's "Word of the Day" is "decrepit" and it is an adjective meaning "decaying, crumbling, deteriorated, broken-down, battered, ruined, dilapidated (due to age/negligence); (of a person) old, feeble, infirm, weak". 
Example Sentence: From decrepit court buildings to legal aid cuts, the service has been brought to its knees. And there's little hope of change.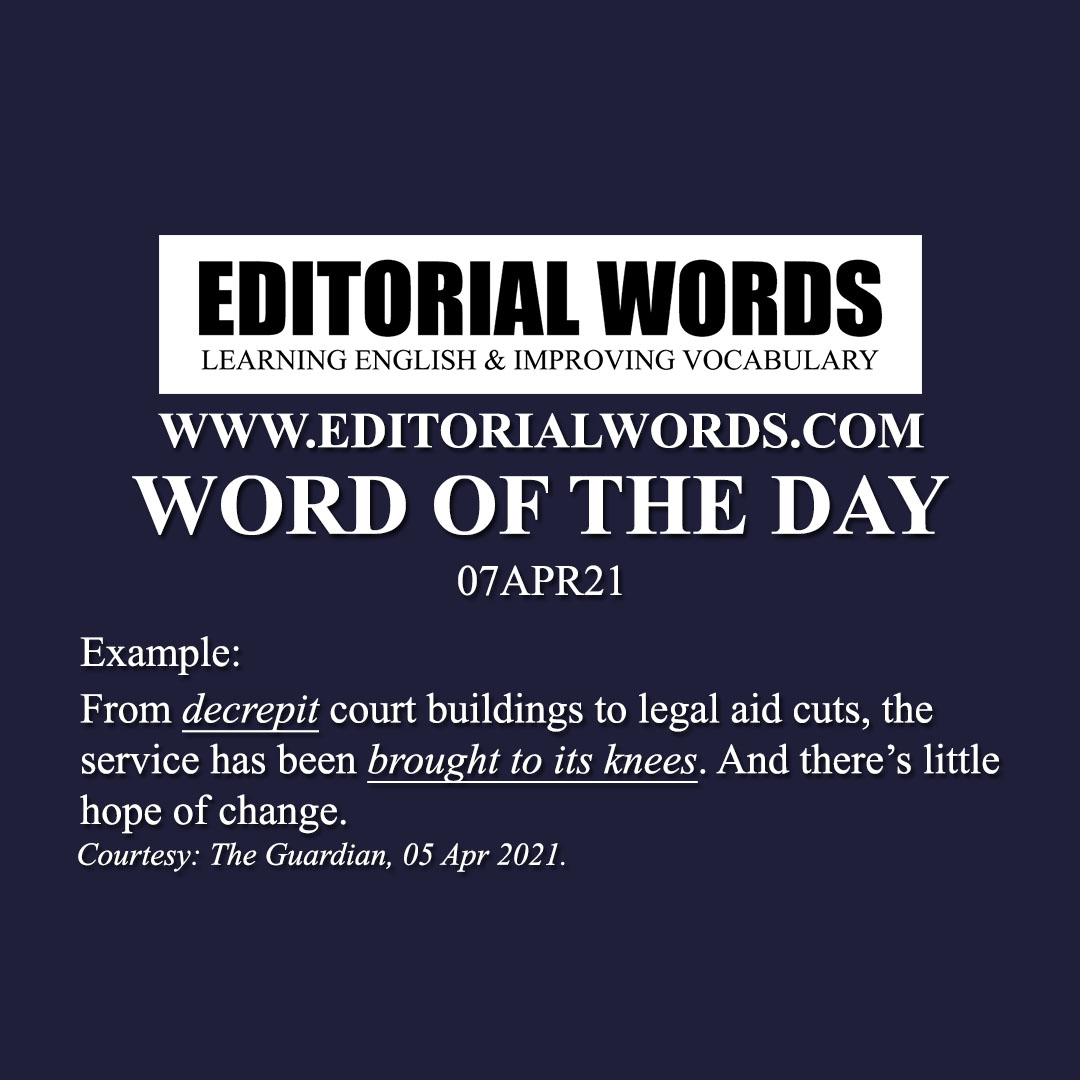 This word is present in The Guardian article I've seen how the justice system is crumbling. Why doesn't the government take action? and click here to read it.
Courtesy: The Guardian
"Phrasal Verbs" We Learnt Last Week
"Idioms & Phrases" We Learnt Last Week
"Important Definitions" We Learnt Last Week
Recent Word Lists For The Hindu Editorial Articles