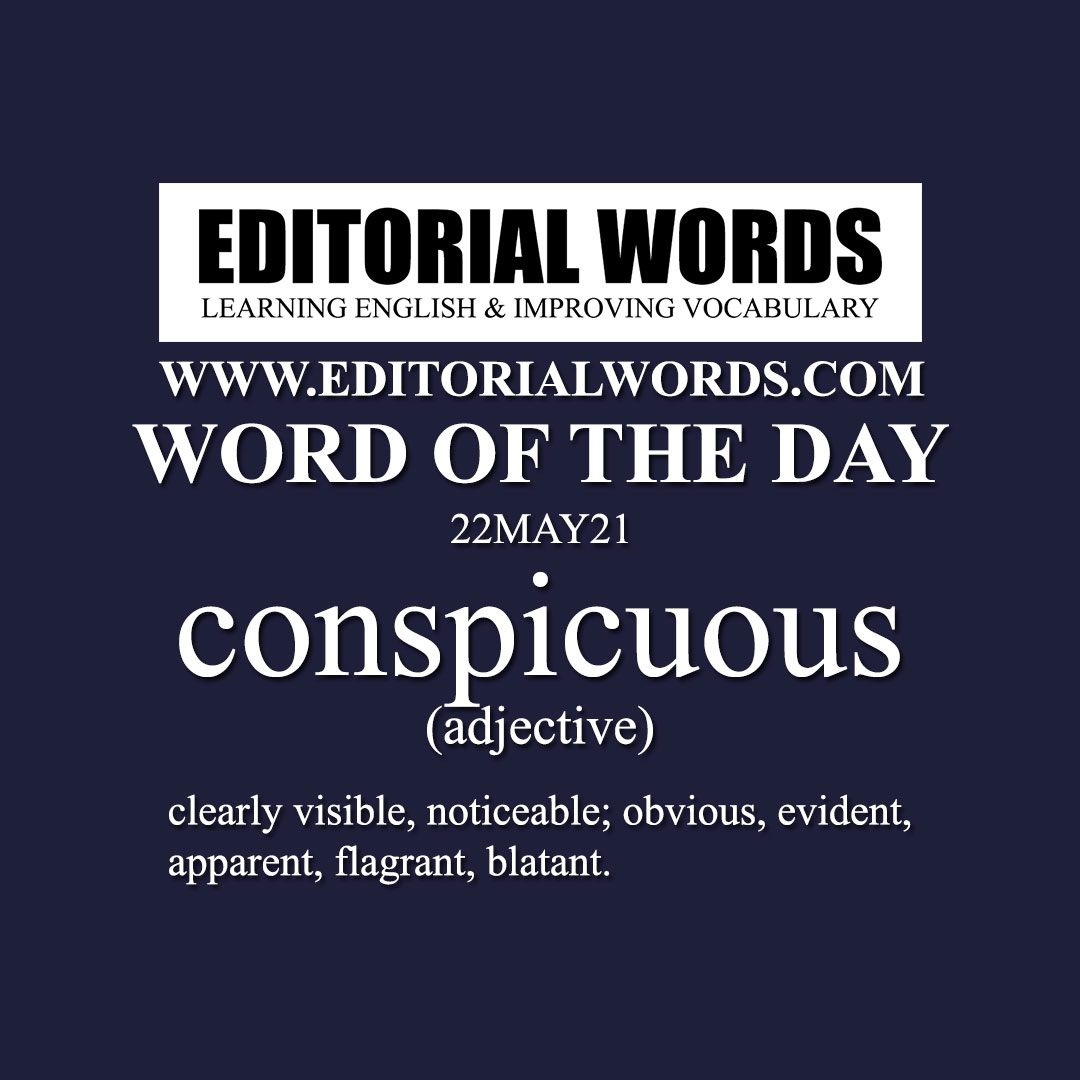 Today's "Word of the Day" is "conspicuous" and it is an adjective meaning "clearly visible, noticeable; obvious,   evident, apparent, flagrant, blatant".
Example Sentence: Anyone familiar with India's democracy would find it difficult to believe that we function under a federal Constitution (which has no doubt many unitary characteristics). Harmony between the Centre, and specially those States headed by Opposition parties, is conspicuous by its absence.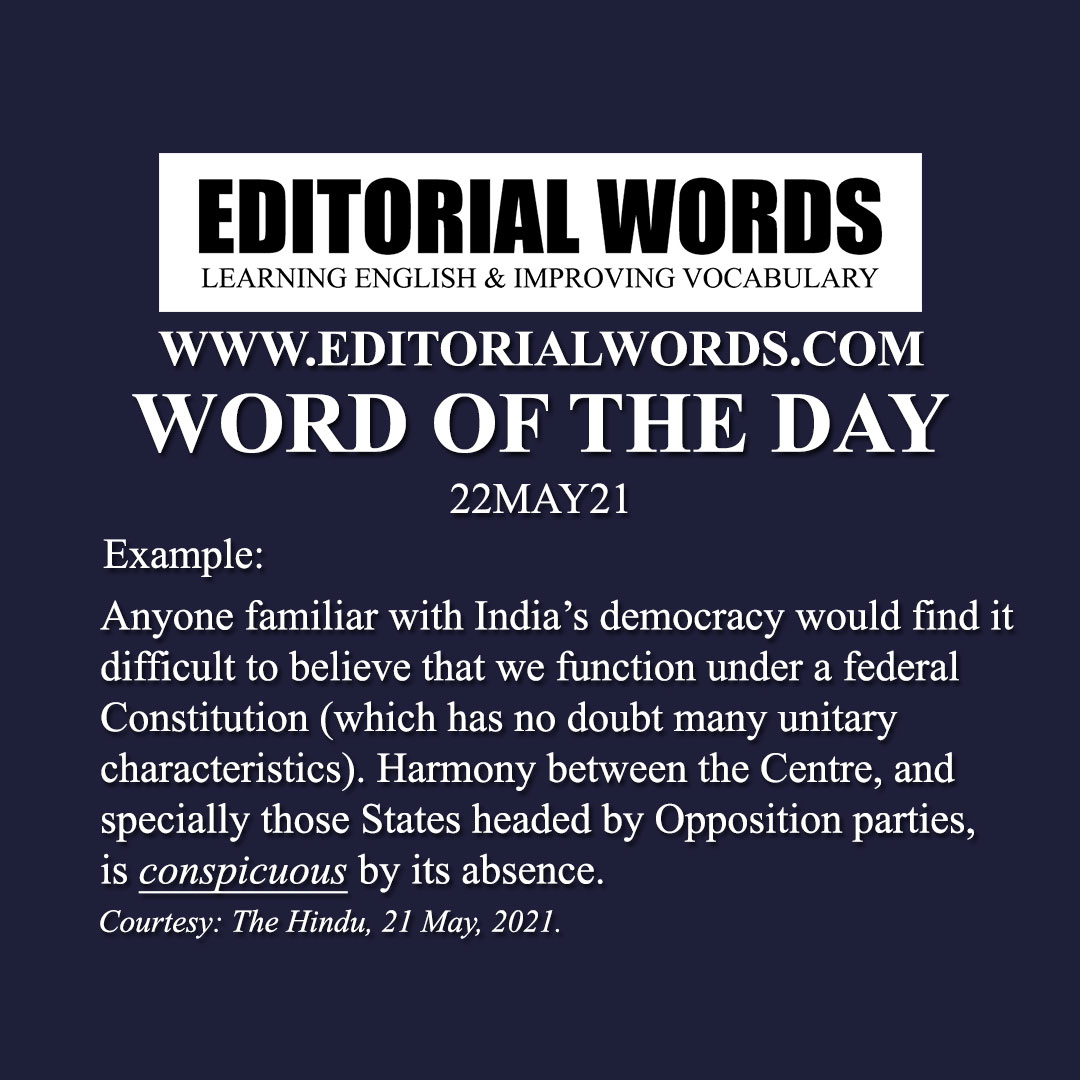 This phrase is present in The Hindu article A gear shift to pull India back from tipping point and click here to read it.
Courtesy: The Hindu
"Phrasal Verbs" We Learnt Last Week
"Idioms & Phrases" We Learnt Last Week
"Important Definitions" We Learnt Last Week
Recent Word Lists For The Hindu Editorial Articles