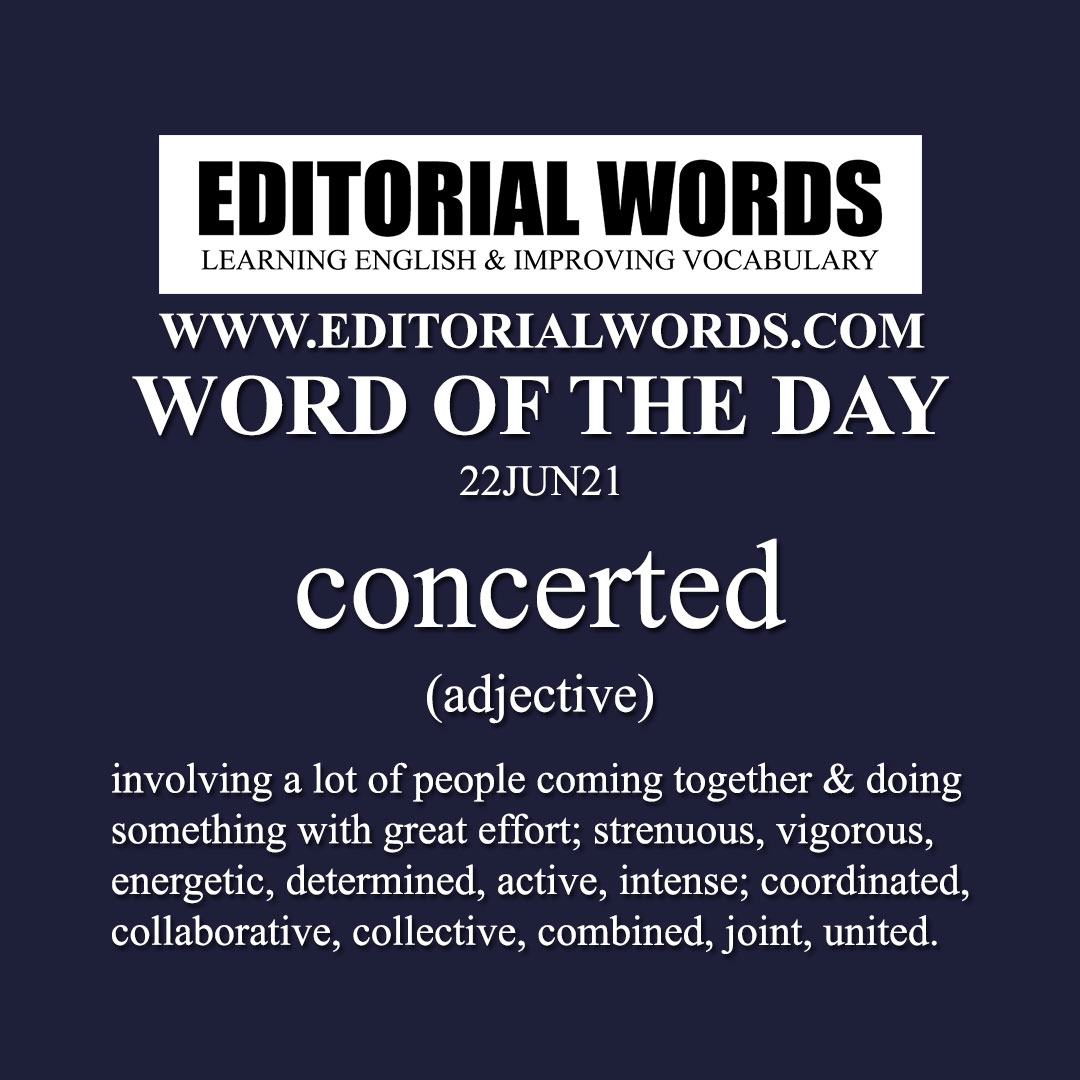 Today's "Word of the Day" is "concerted" and it is an adjective meaning "involving a lot of people coming together & doing something with great effort; strenuous, vigorous, energetic, determined, active, intense; coordinated, collaborative, collective, combined, joint".
Example Sentence: A realistic goal will be for communities to come together and decide cooperatively on a new, sustainable, low-impact vision for the future that would undoubtedly include more robust healthcare, emergency and basic support systems. In a survey, around two thirds of Europeans said they did not want to return to pre-pandemic levels of air pollution. That dream will become a reality only with a concerted effort.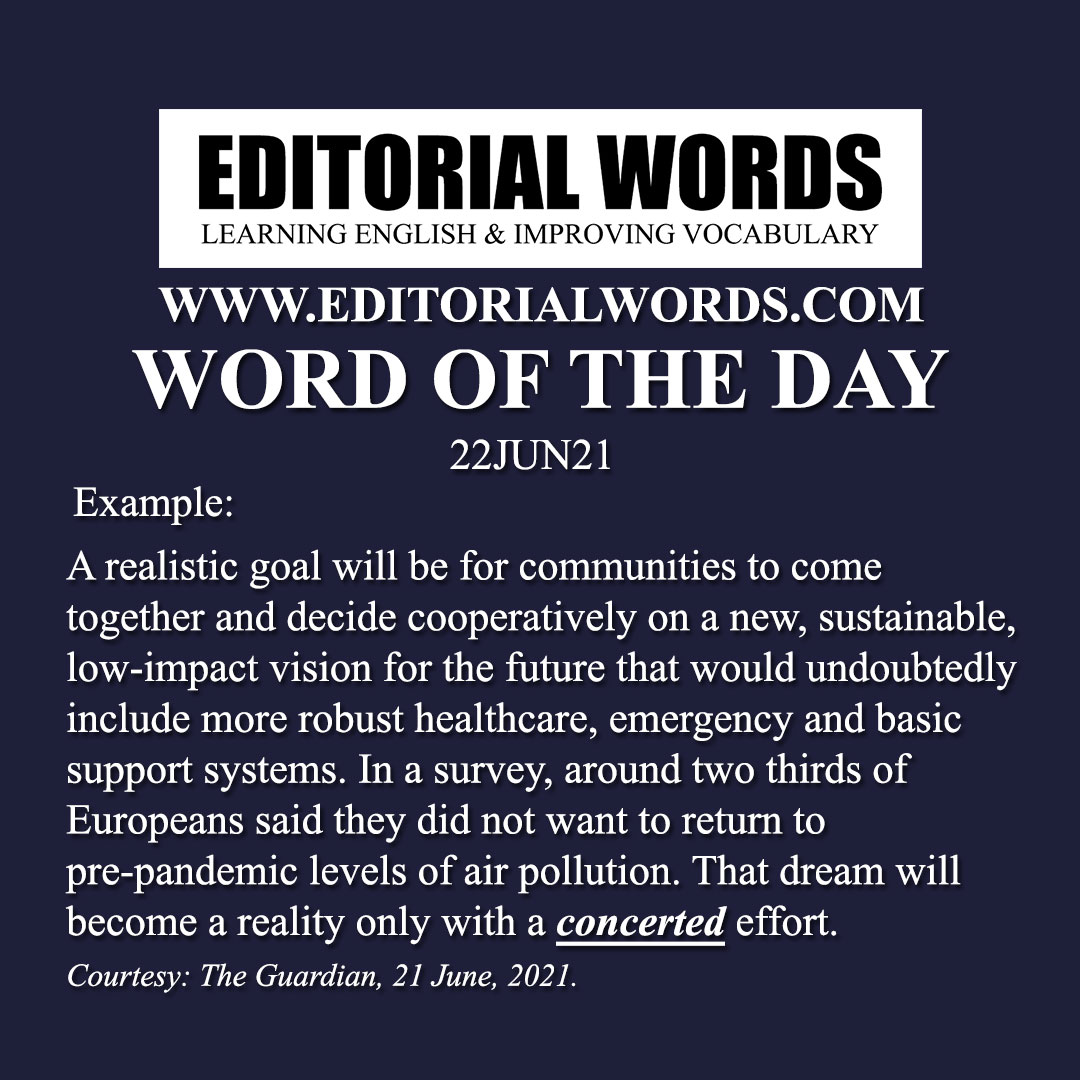 This word is present in The Guardian article The pandemic has revived hope that a more sustainable world is possible and click here to read it.
Courtesy: The Guardian
"Phrasal Verbs" We Learnt Last Week
"Idioms & Phrases" We Learnt Last Week
"Important Definitions" We Learnt Last Week
Recent Word Lists For The Hindu Editorial Articles