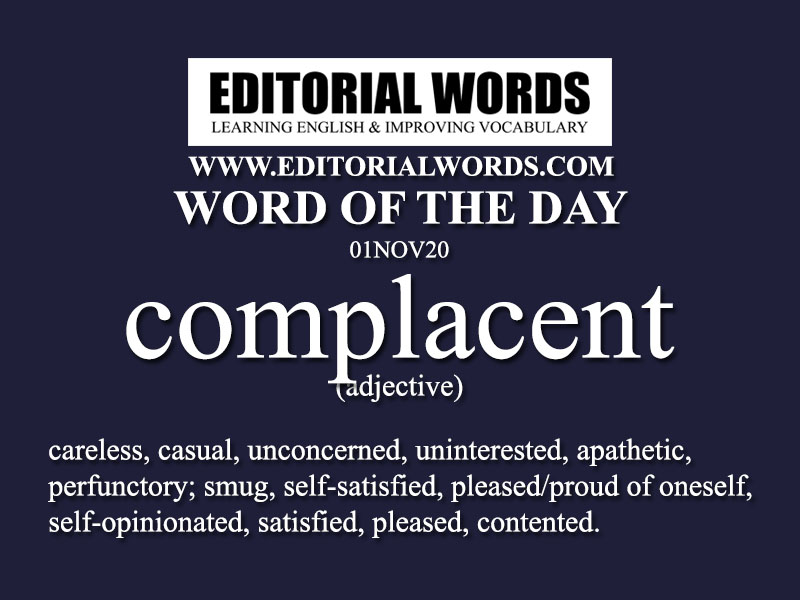 Today's "Word of the Day" is "complacent" and it is an adjective meaning "careless, casual, unconcerned, uninterested, apathetic, perfunctory; smug, self-satisfied, pleased/proud of oneself, self-opinionated, satisfied, pleased, contented".
Example Sentence: Things don't look good for Trump at the moment but, if 2016 taught us anything, it's to take the polls with a pinch of salt and not get complacent. Please Suburban Women, I'm begging you, don't mess it up this time.
This word is present in The Guardian article Women will decide this election – and Trump keeps insulting them and click here to read it.
Courtesy: The Guardian
"Phrasal Verbs" We Learnt Last Week
"Idioms & Phrases" We Learnt Last Week
"Important Definitions" We Learnt Last Week
Recent Word Lists For The Hindu Editorial Articles