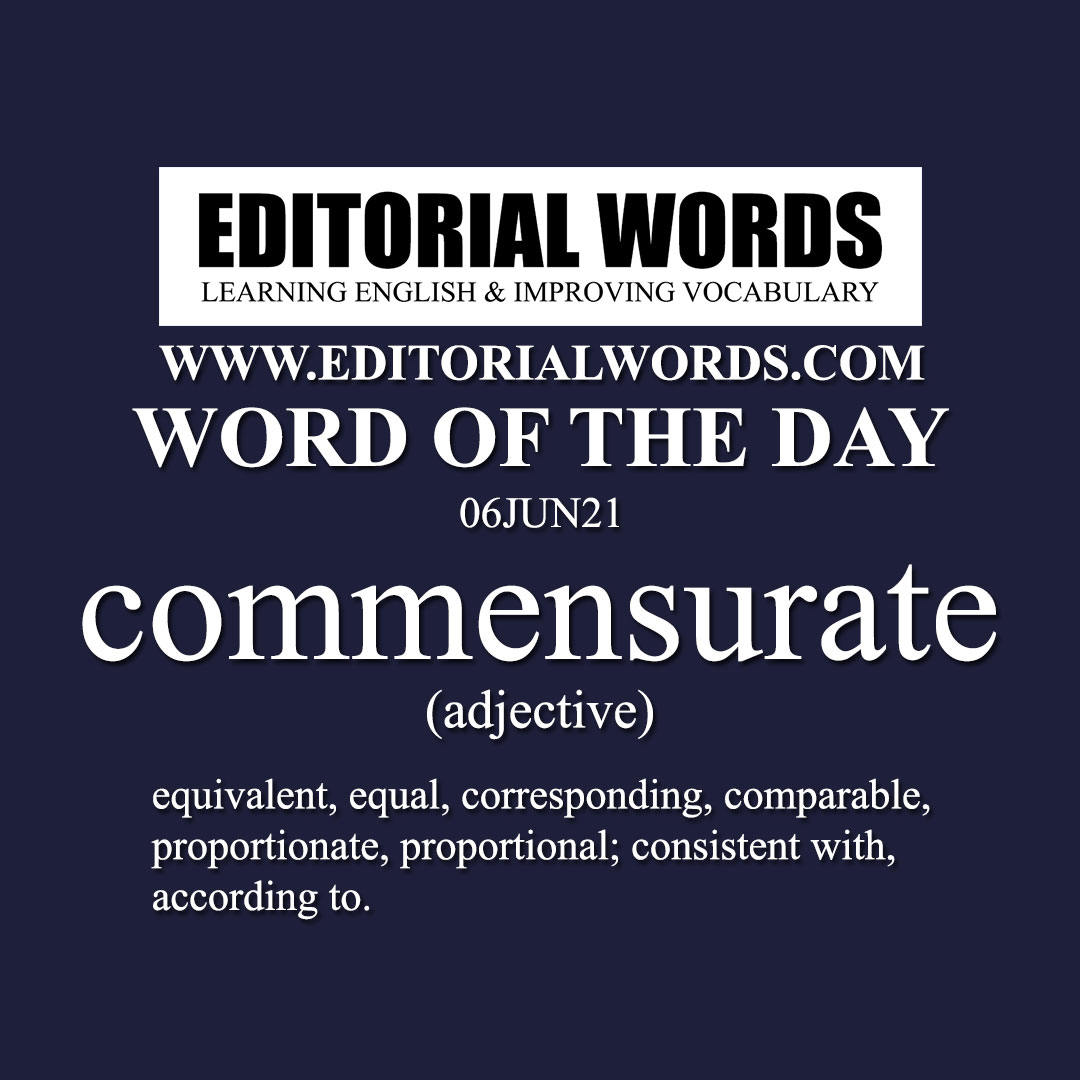 Today's "Word of the Day" is "commensurate" and it is an adjective meaning "equivalent, equal, corresponding, comparable, proportionate, proportional; consistent with, according to".
Example Sentence: Physical presence has been the historical basis of our taxation system. This basis has to evolve with our economies gradually shifting online. Like any other company, they (big tech companies) should pay their fair share to fund the public good, at a level commensurate with their success.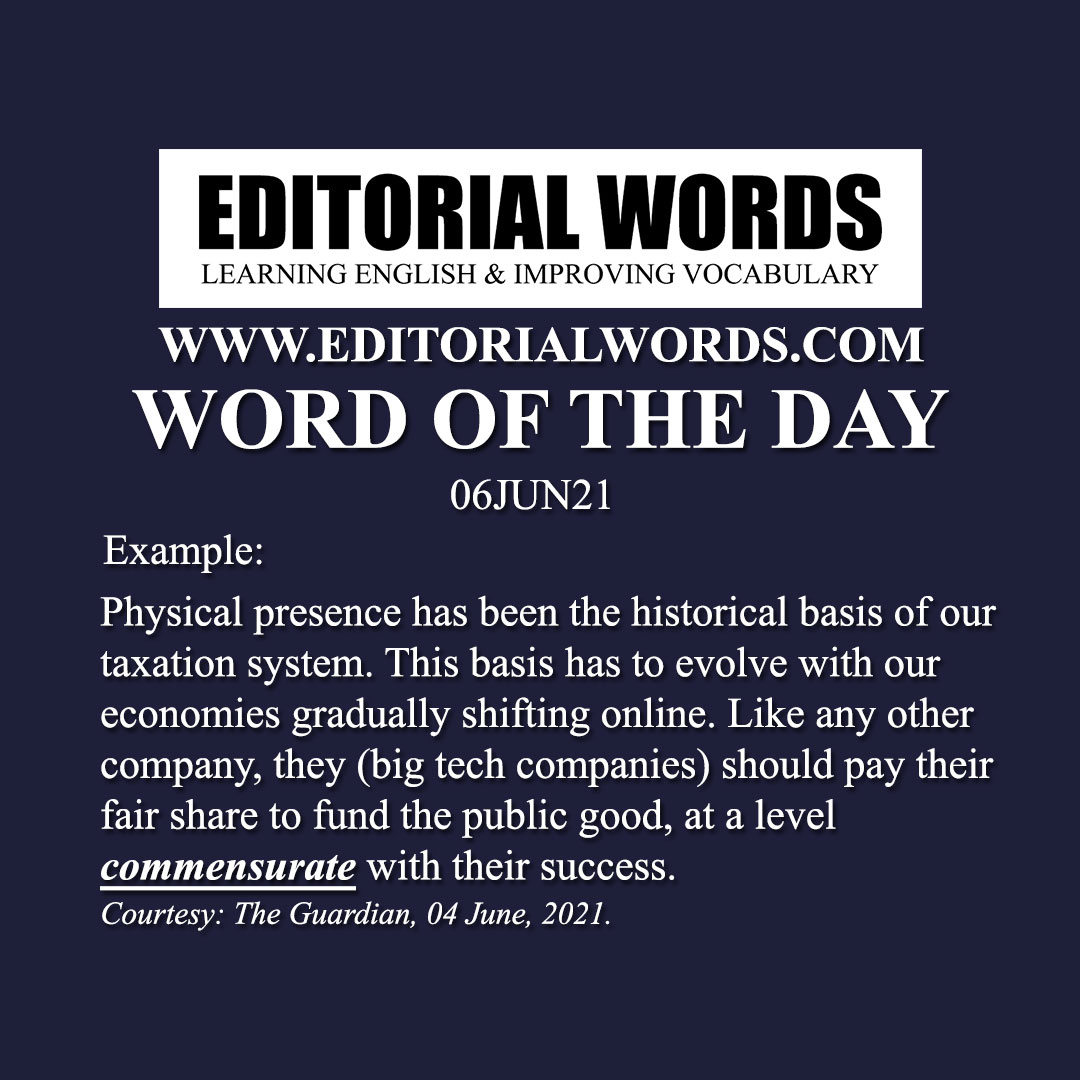 This word is present in The Guardian article A global agreement on corporate tax is in sight – let's make sure it happens and click here to read it.
Courtesy: The Guardian
"Phrasal Verbs" We Learnt Last Week
"Idioms & Phrases" We Learnt Last Week
"Important Definitions" We Learnt Last Week
Recent Word Lists For The Hindu Editorial Articles