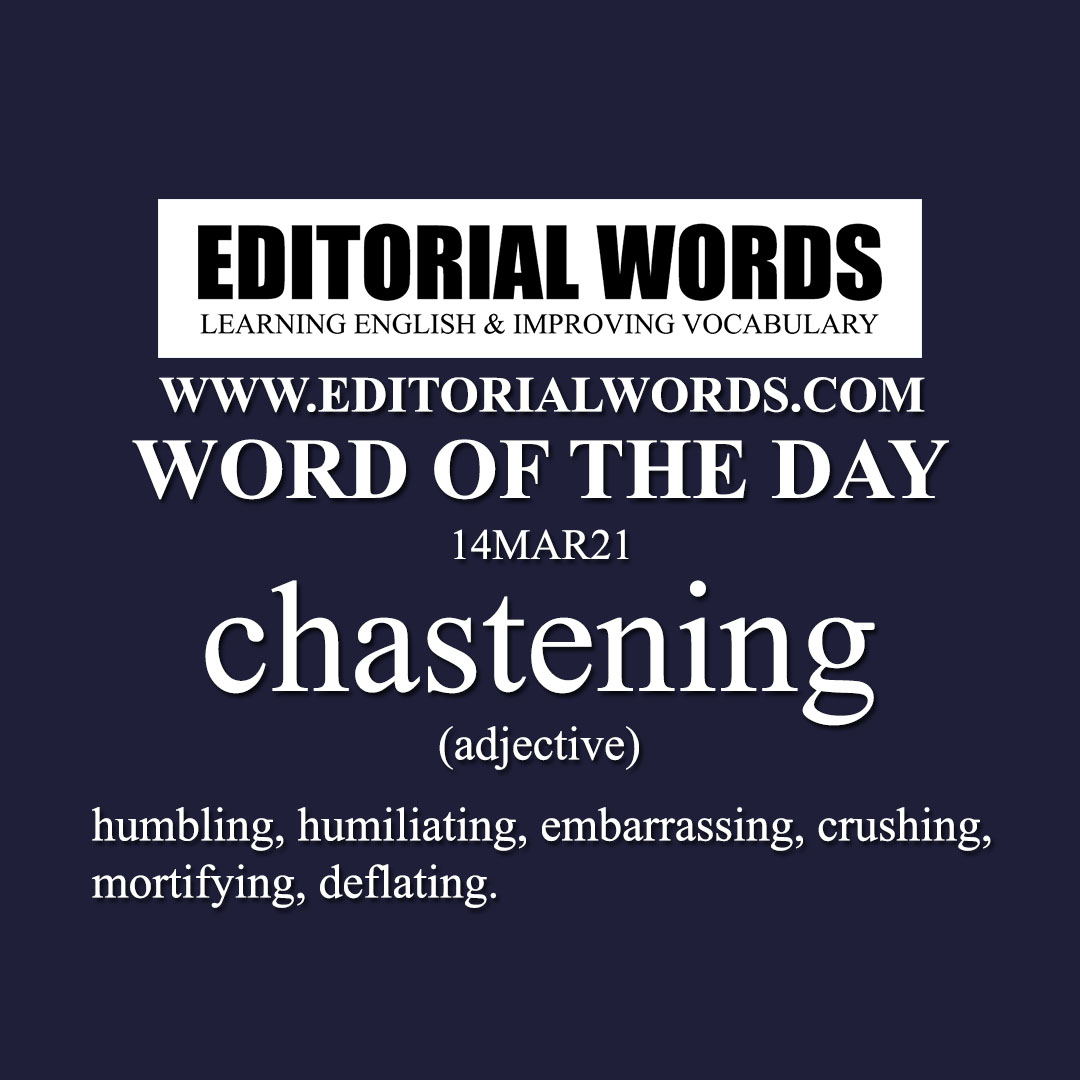 Today's "Word of the Day" is  "chastening" and it is an adjective meaning "humbling, humiliating, embarrassing, crushing, mortifying, deflating".
Example Sentence: Joe Root, captain of the England cricket team, said his side had to "learn from the challenges" of playing in India after their chastening Test series defeat earlier this month. He put a brave face on a crushing disappointment. This should have been a wonderful series, but as with so much sport at the moment, Covid put paid to (stopped/destroyed) that. Being in a bubble and having to play four Tests in rapid succession is not conducive to proper sporting contests.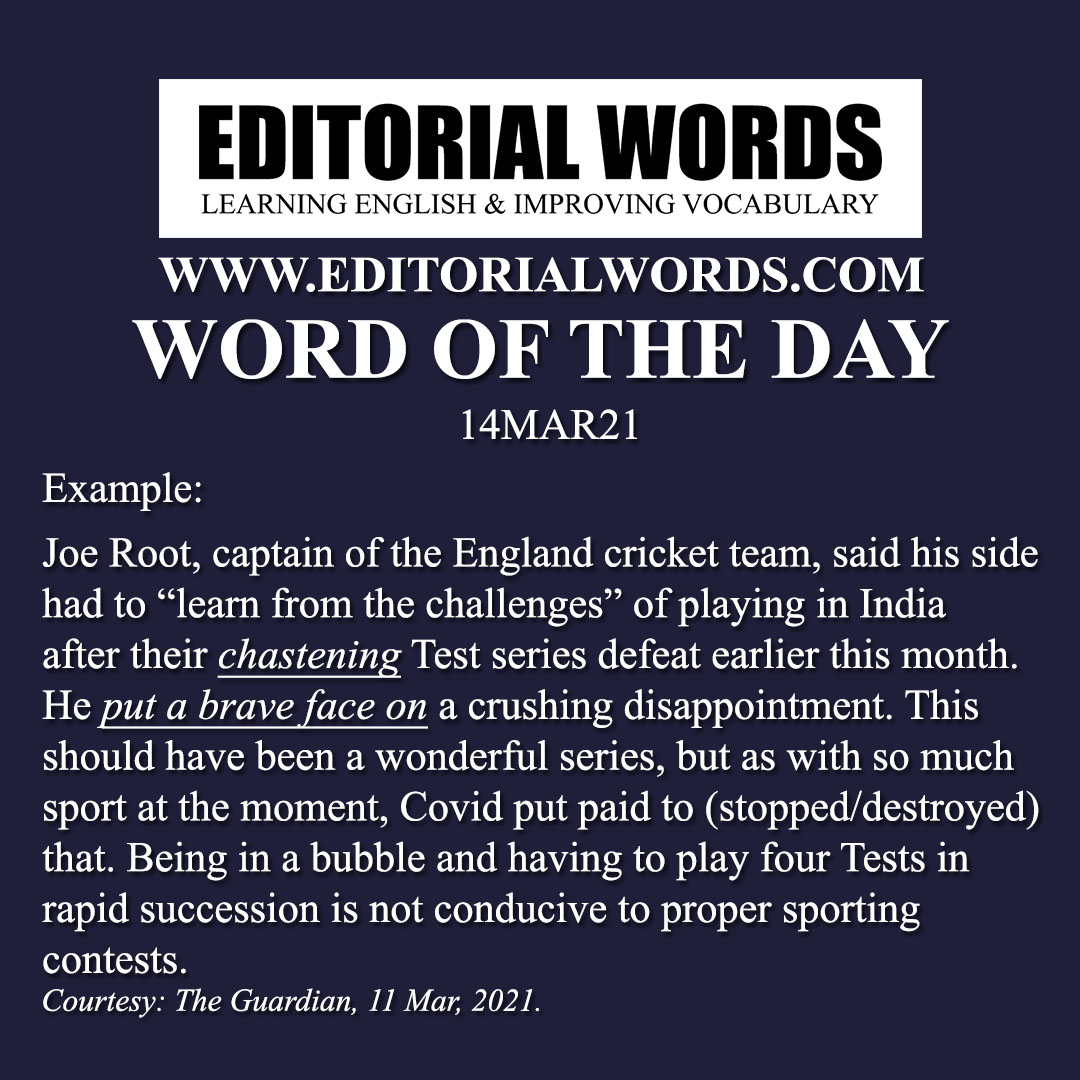 This word is present in The Guardian article The Guardian view on cricket's dilemma: deciding to pitch fast or slow and click here to read it.
Courtesy: The Guardian
"Phrasal Verbs" We Learnt Last Week
"Idioms & Phrases" We Learnt Last Week
"Important Definitions" We Learnt Last Week
Recent Word Lists For The Hindu Editorial Articles