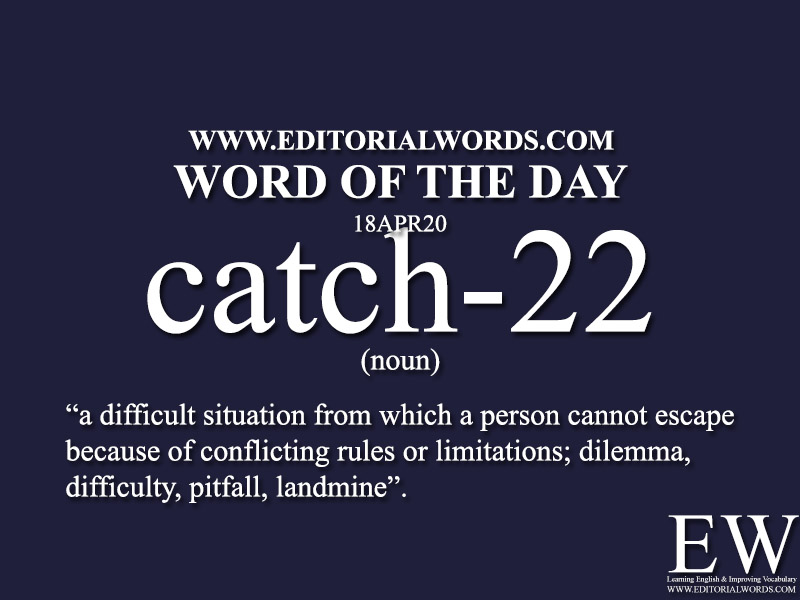 Today's "Word of the Day" is catch-22 and it is a noun meaning "a difficult situation from which a person cannot escape because of conflicting rules or limitations; dilemma, difficulty, pitfall, landmine".
Example Sentence: The COVID-19 pandemic has led to a state of uncertainty all over the world. Sport is no exception, with sports bodies unsure of when live sport will resume, even if in front of empty stands. The International Cricket Council (ICC), meanwhile, finds itself in a Catch-22 situation vis-a-vis its restructuring plans.
This word is present in today's The Hindu Sports page article ICC on the horns of a dilemma and click here to read it.
Courtesy: The Hindu
"Phrasal Verbs" We Learnt Last Week
"Idioms & Phrases" We Learnt Last Week
"Important Definitions" We Learnt Last Week
Recent Word Lists For The Hindu Editorial Articles