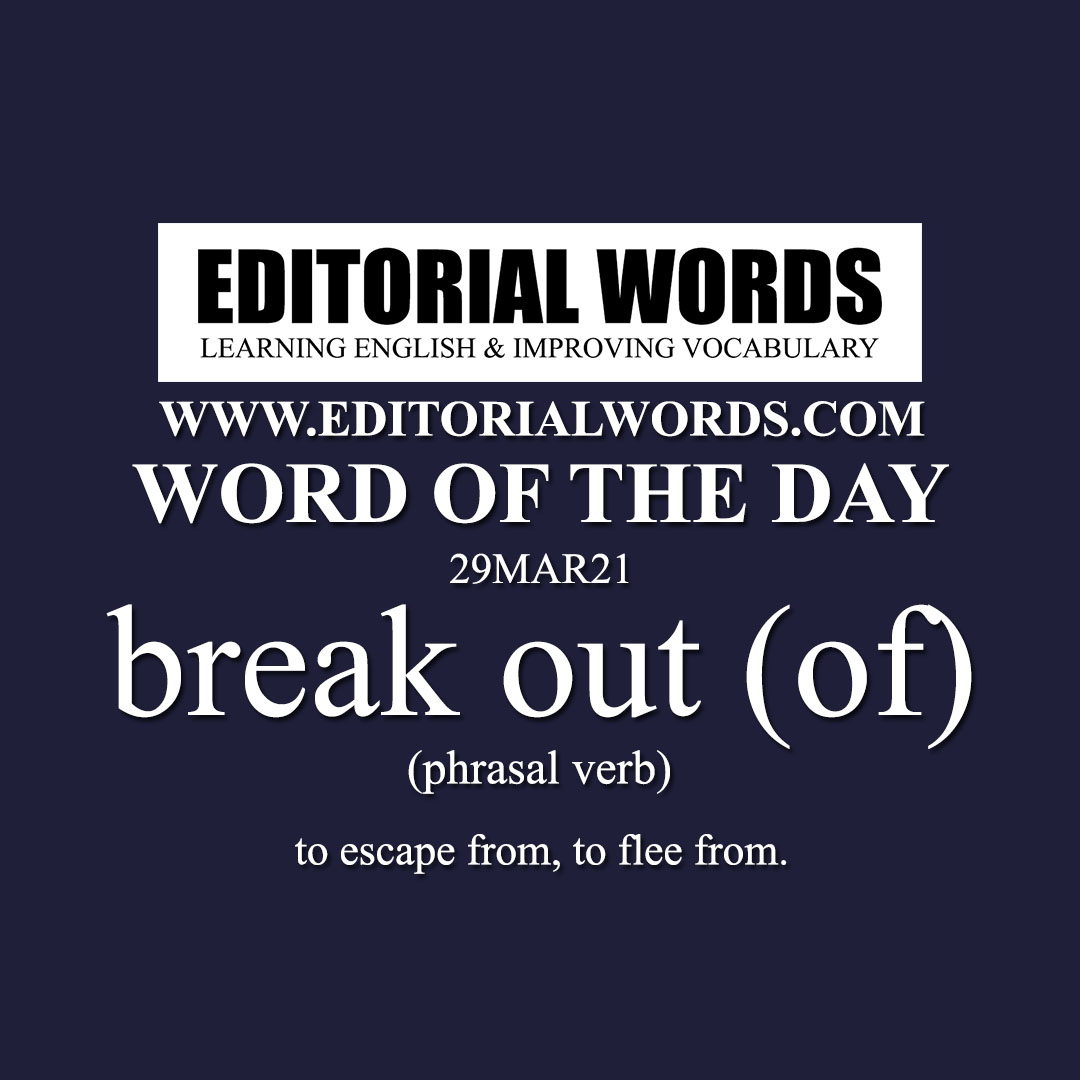 Today's "Word of the Day" is "break out (of)" and it is a phrasal verb meaning "to escape from, to flee from". 
Example Sentence: When we say that we live in a diverse society, we mean that it's a messy world out there, full of disagreement and debate. That is something we should welcome, not fear, for it is such disagreement and debate that allow us to break out of our culture-bound boxes, to engage in a wider dialogue that can help forge a more universal language of citizenship.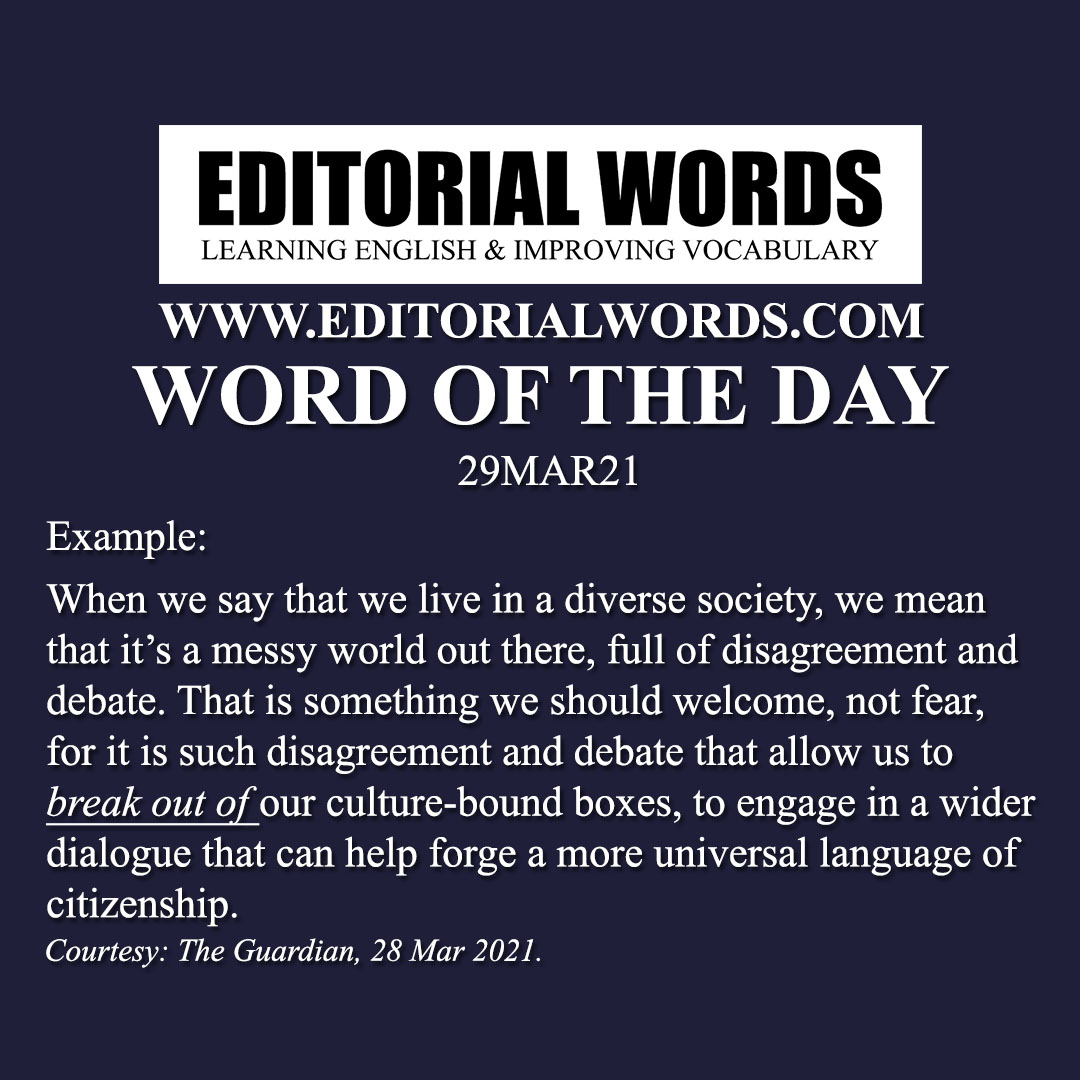 This word is present in The Guardian article To live in a diverse society means to live with debate. Bring it on and click here to read it.
Courtesy: The Guardian
"Phrasal Verbs" We Learnt Last Week
"Idioms & Phrases" We Learnt Last Week
"Important Definitions" We Learnt Last Week
Recent Word Lists For The Hindu Editorial Articles