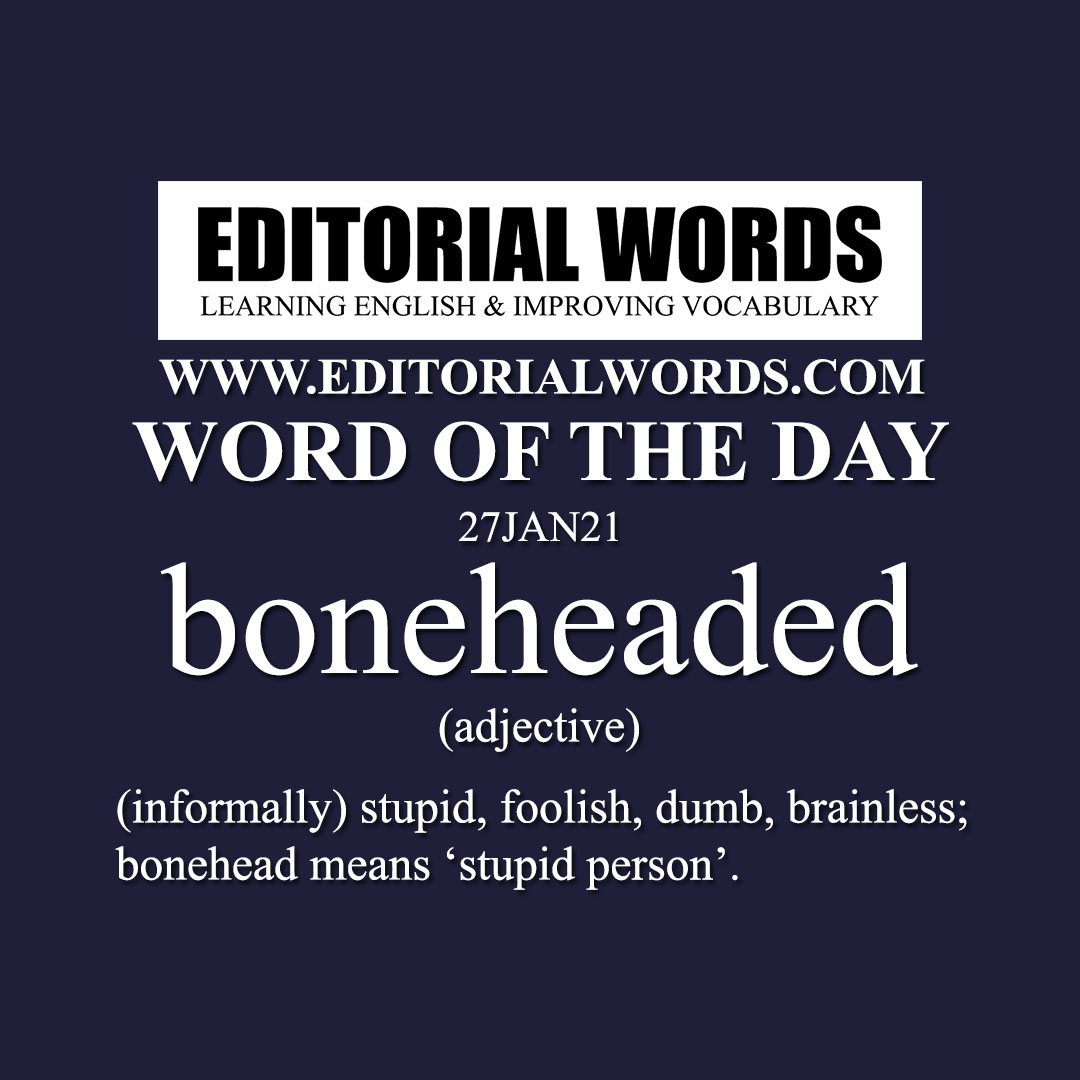 Today's "Word of the Day" is boneheaded and it is an adjective meaning "(informally) stupid, foolish, dumb, brainless; bonehead means 'stupid person'.
Example Sentence: The government, unfortunately, seems more focused on cutting the deficit than creating jobs when the economy recovers. This is boneheaded and absurd. Budget deficits should be used to stimulate the demand needed to generate jobs for all those wanting work. Ministers ought to be thinking about a job-guarantee scheme, like that proposed by the economist Bill Mitchell.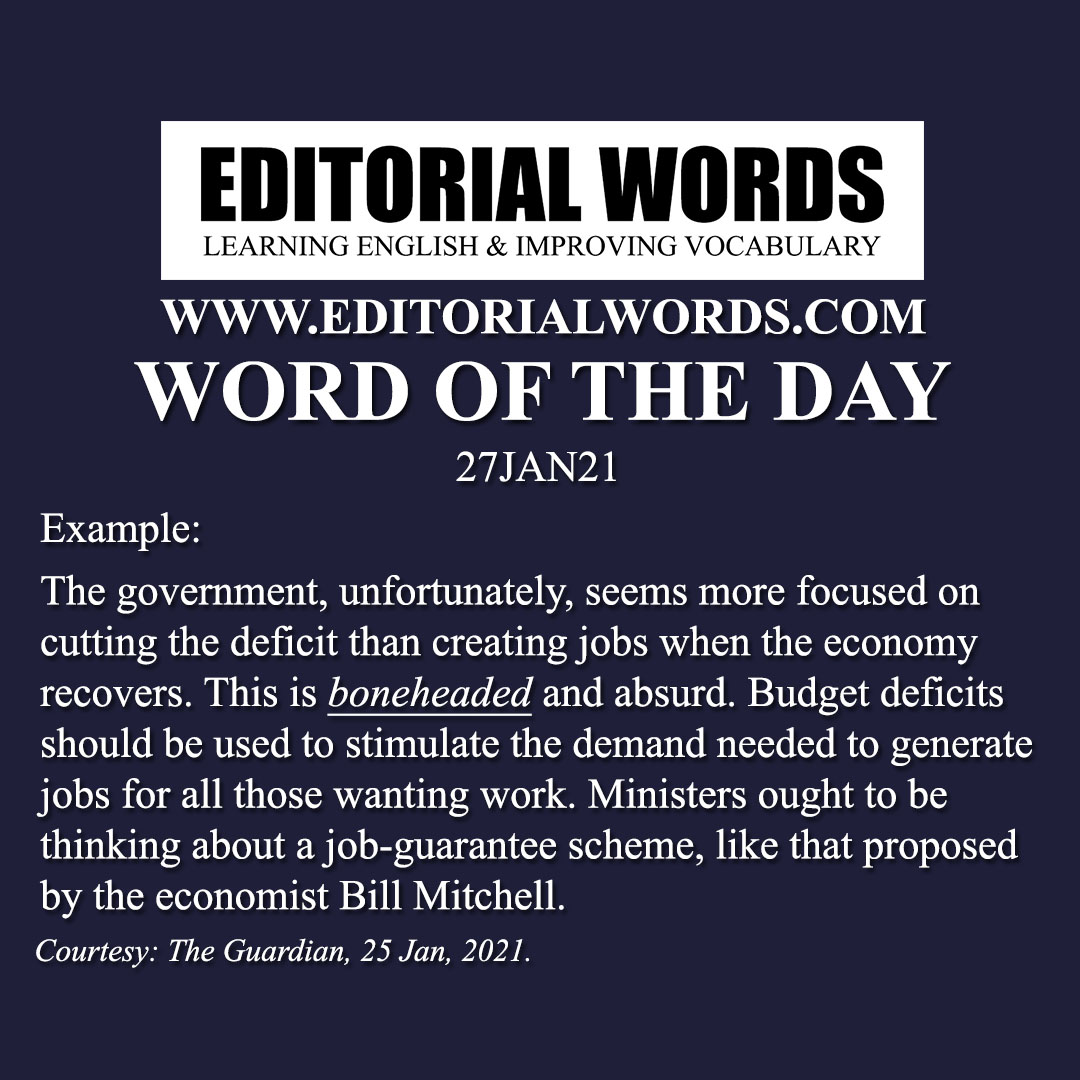 This word is present in The Guardian article The Guardian view on Covid economics: worry about jobs, not the deficit, and click here to read it.
Courtesy: The Guardian
"Phrasal Verbs" We Learnt Last Week
"Idioms & Phrases" We Learnt Last Week
"Important Definitions" We Learnt Last Week
Recent Word Lists For The Hindu Editorial Articles