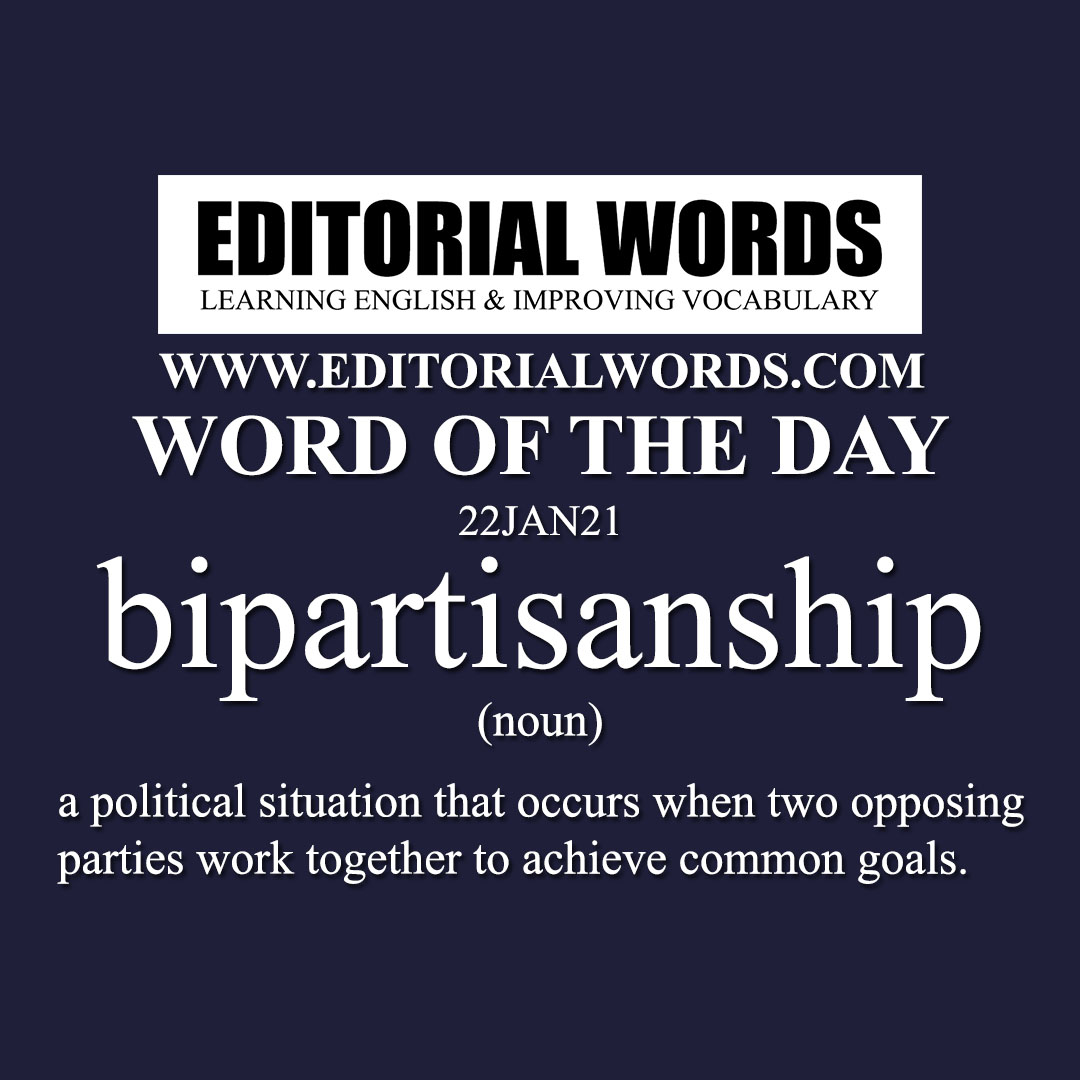 Today's "Word of the Day" is bipartisanship and it is a noun meaning "a political situation that occurs when two opposing parties work together to achieve common goals".
Example Sentence: Just as the era of American domestic bipartisanship remains for the foreseeable future a thing of the past, so the era of American global leadership is not for rebuilding quickly or perhaps at all.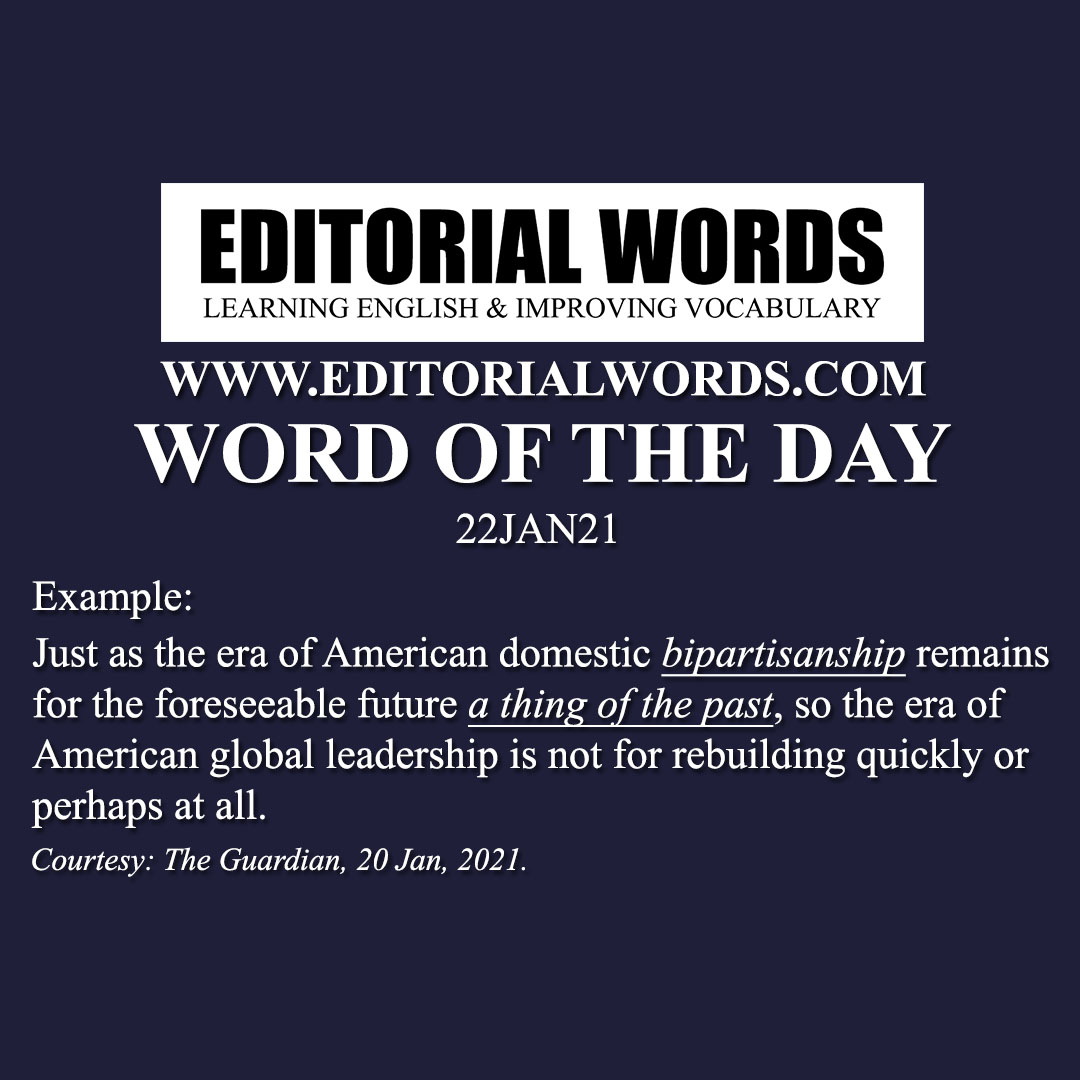 This word is present in The Guardian article Joe Biden is now president, but Trump has changed the US for a generation, and click here to read it.
Courtesy: The Guardian
"Phrasal Verbs" We Learnt Last Week
"Idioms & Phrases" We Learnt Last Week
"Important Definitions" We Learnt Last Week
Recent Word Lists For The Hindu Editorial Articles