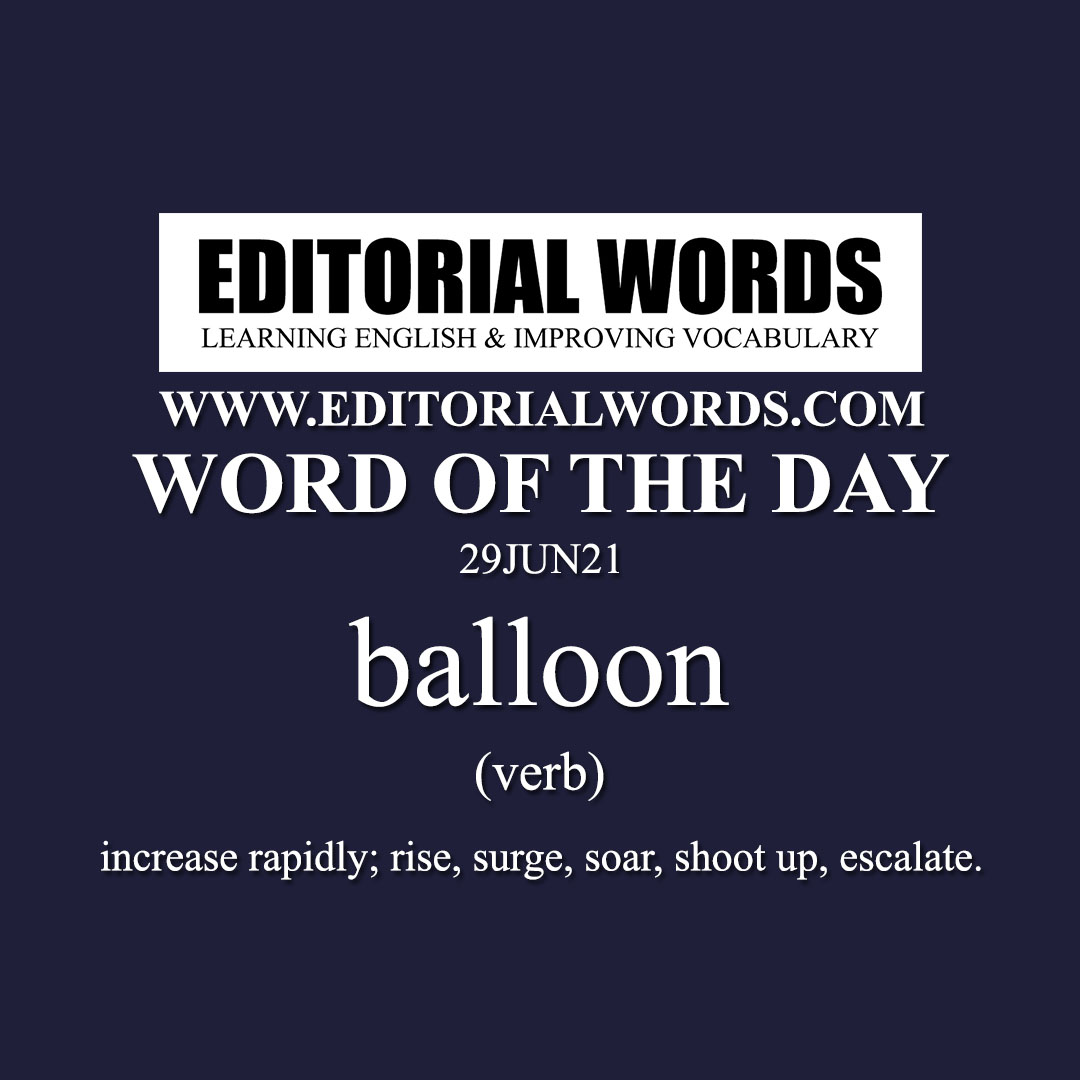 Today's "Word of the Day" is balloon and it is a verb meaning "increase rapidly; rise, surge, soar, shoot up, escalate".
Example Sentence: India is right now going through its worst economic crisis. The highest-ever contraction in the economy took place last year, unemployment has risen, incomes for growing numbers are falling, bank non-performing assets (NPAs) may be ballooning, and the fiscal deficit is rising. In these circumstances, it would be prudent to think through the pros and cons of the aggressive privatisation of public enterprises that is on the anvil.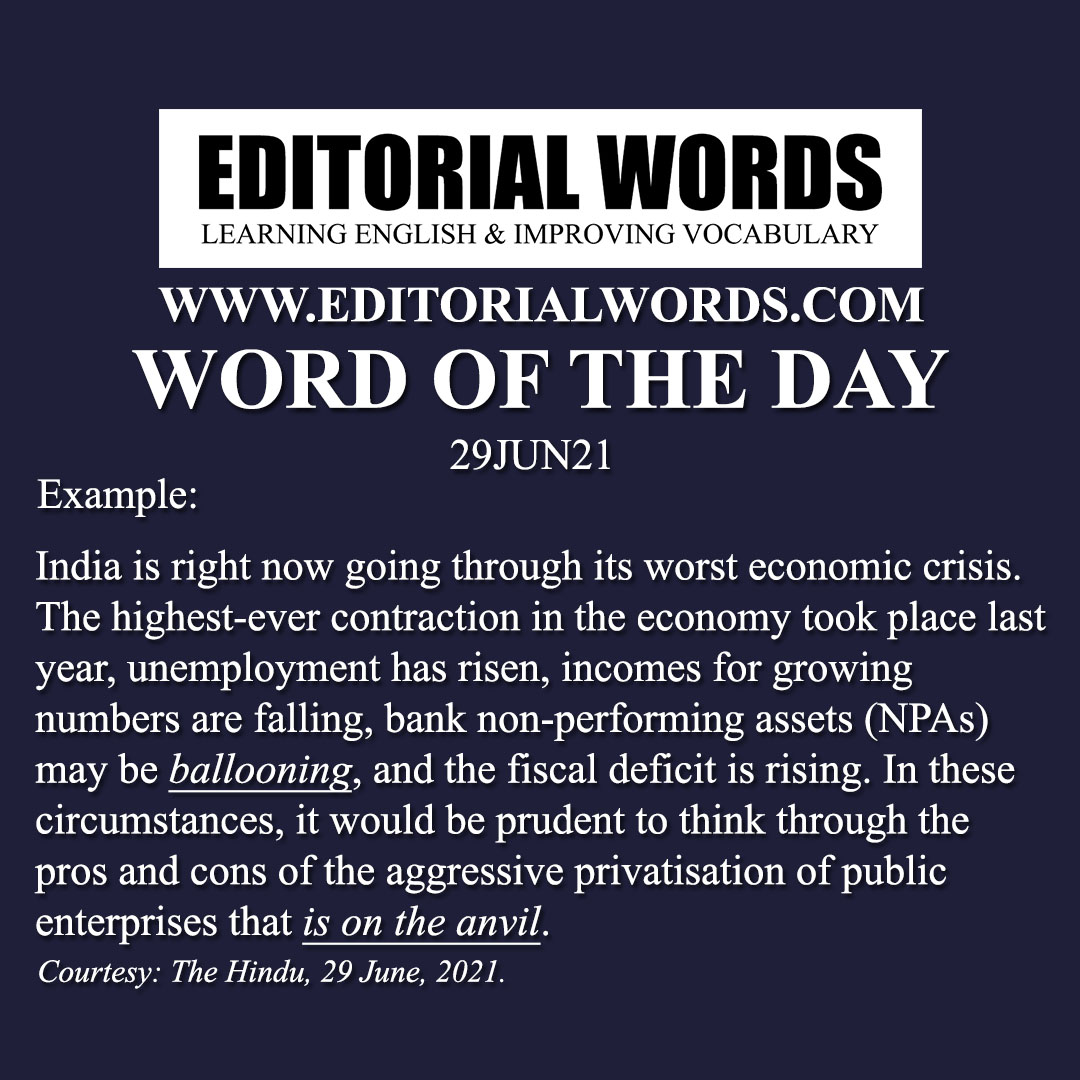 This word is present in The Hindu article Reopen the files, reconsider privatisation and click here to read it.
Courtesy: The Hindu
"Phrasal Verbs" We Learnt Last Week
"Idioms & Phrases" We Learnt Last Week
"Important Definitions" We Learnt Last Week
Recent Word Lists For The Hindu Editorial Articles