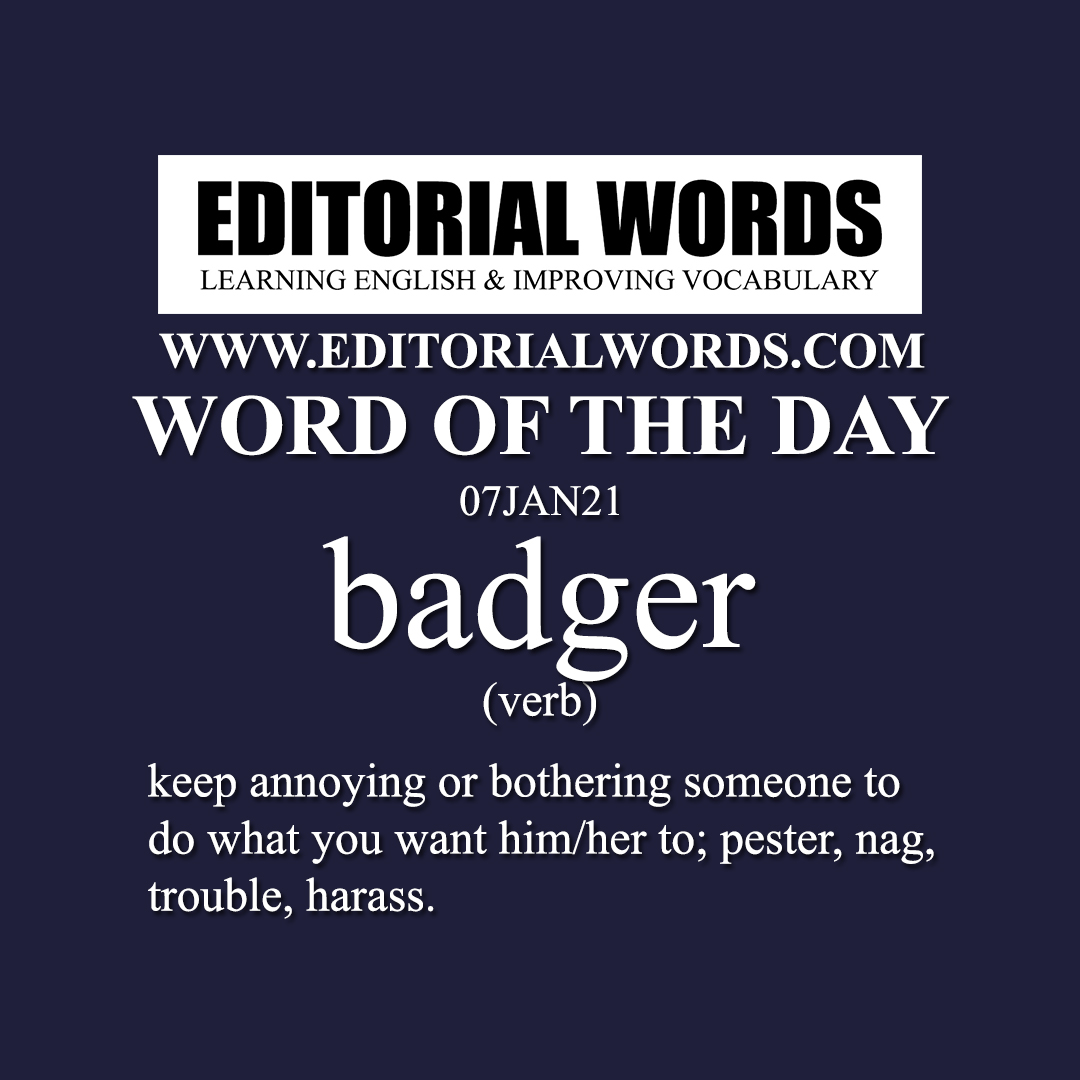 Today's "Word of the Day" is badger and it is a verb meaning "keep annoying or bothering someone to do what you want him/her to; pester, nag, trouble, harass".
Example Sentence: Although Trump lost by less than 12,000 votes in Georgia – as the nation recently was reminded with the release of the phone call in which Trump brazenly attempted to badger state election officials into overturning the results – the down-ballot Republican candidates performed well in those November elections.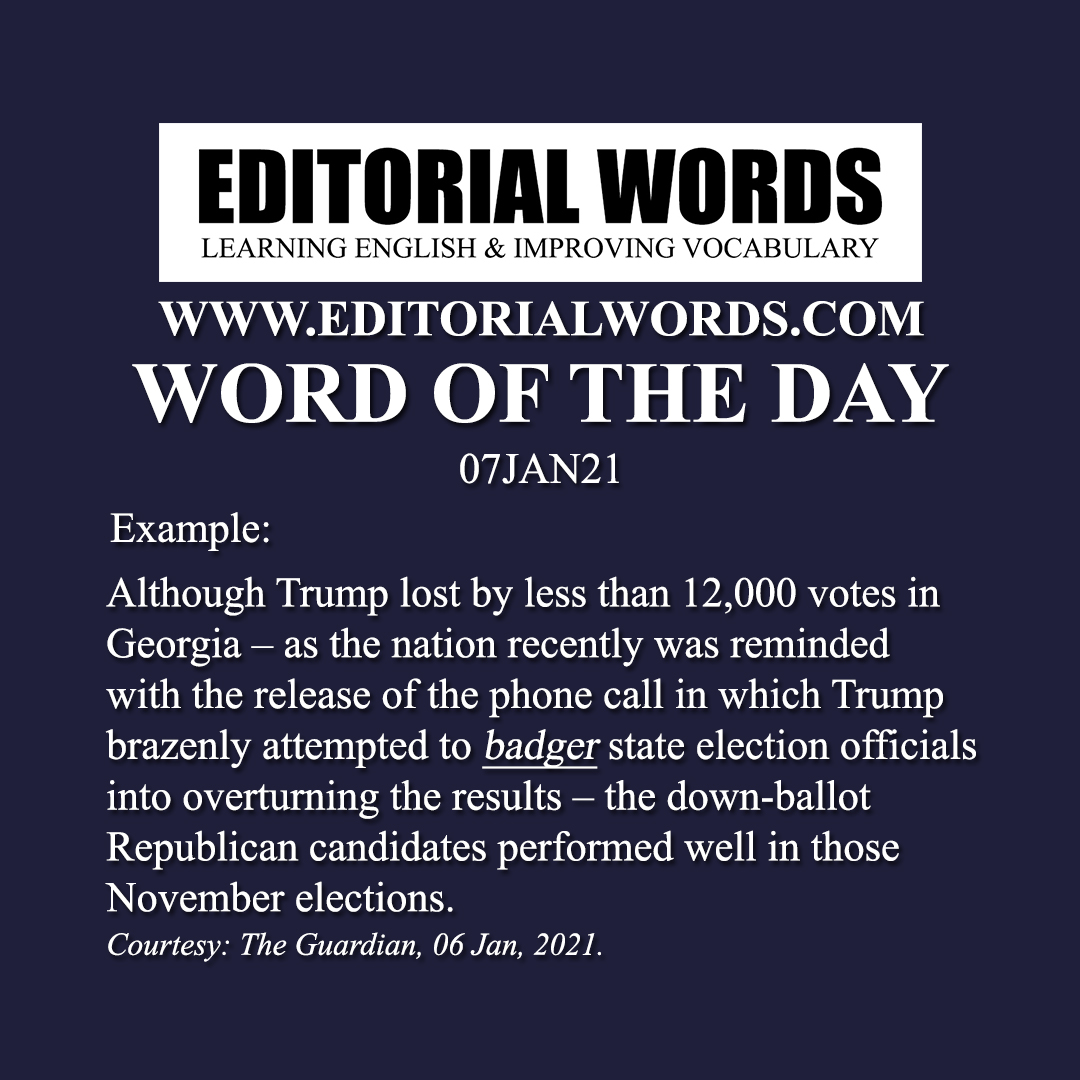 This word is present in The Guardian article After Georgia, Donald Trump has delivered Republicans a trifecta of defeat, and click here to read it.
Courtesy: The Guardian
"Phrasal Verbs" We Learnt Last Week
"Idioms & Phrases" We Learnt Last Week
"Important Definitions" We Learnt Last Week
Recent Word Lists For The Hindu Editorial Articles