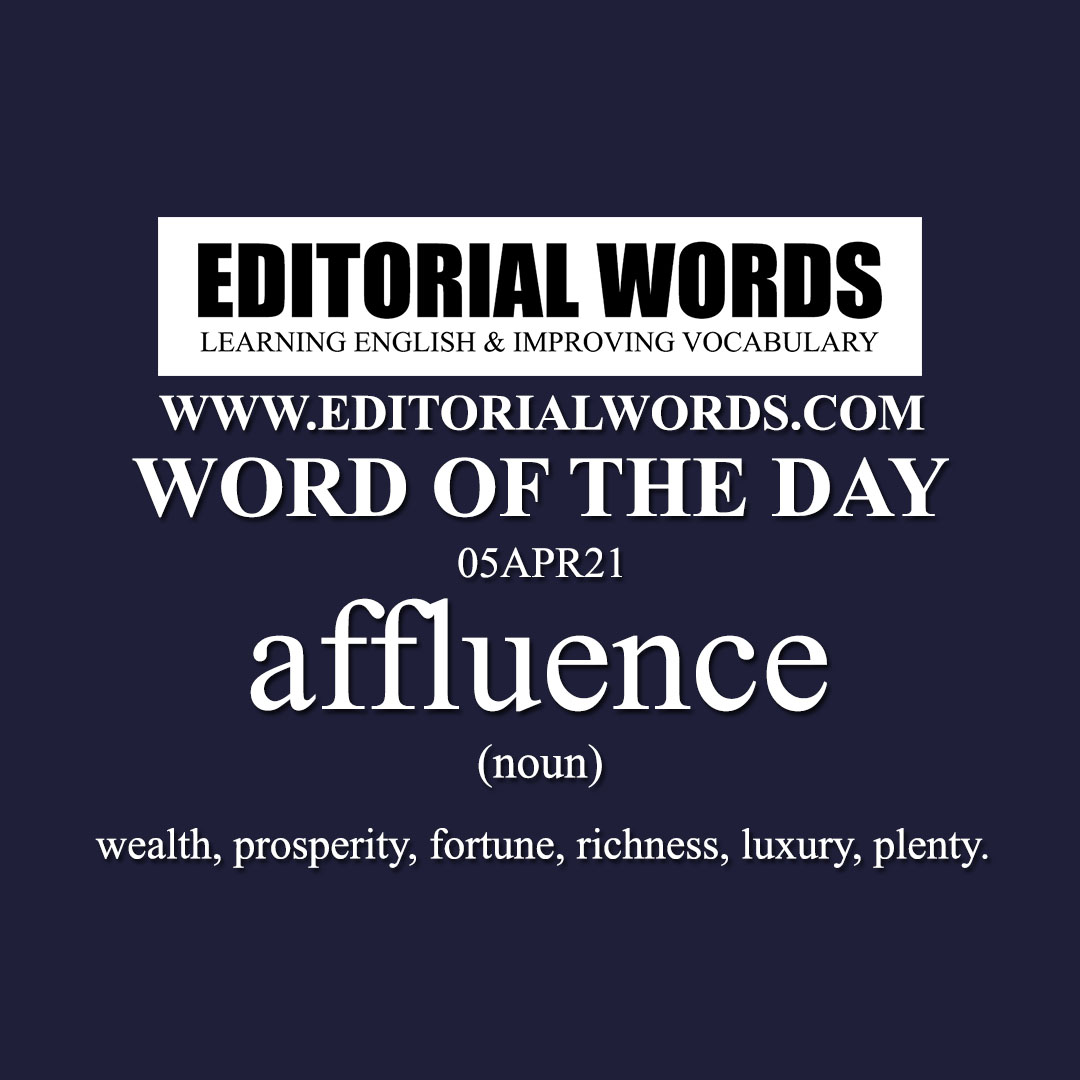 Today's "Word of the Day" is "affluence" and it is a noun meaning "wealth, prosperity, fortune, richness, luxury, plenty". 
Example Sentence: For many of us, living and working from home has brought time affluence, rather than the default, time poverty. Although for parents, the months of home schooling threw that for a loop, particularly for mothers.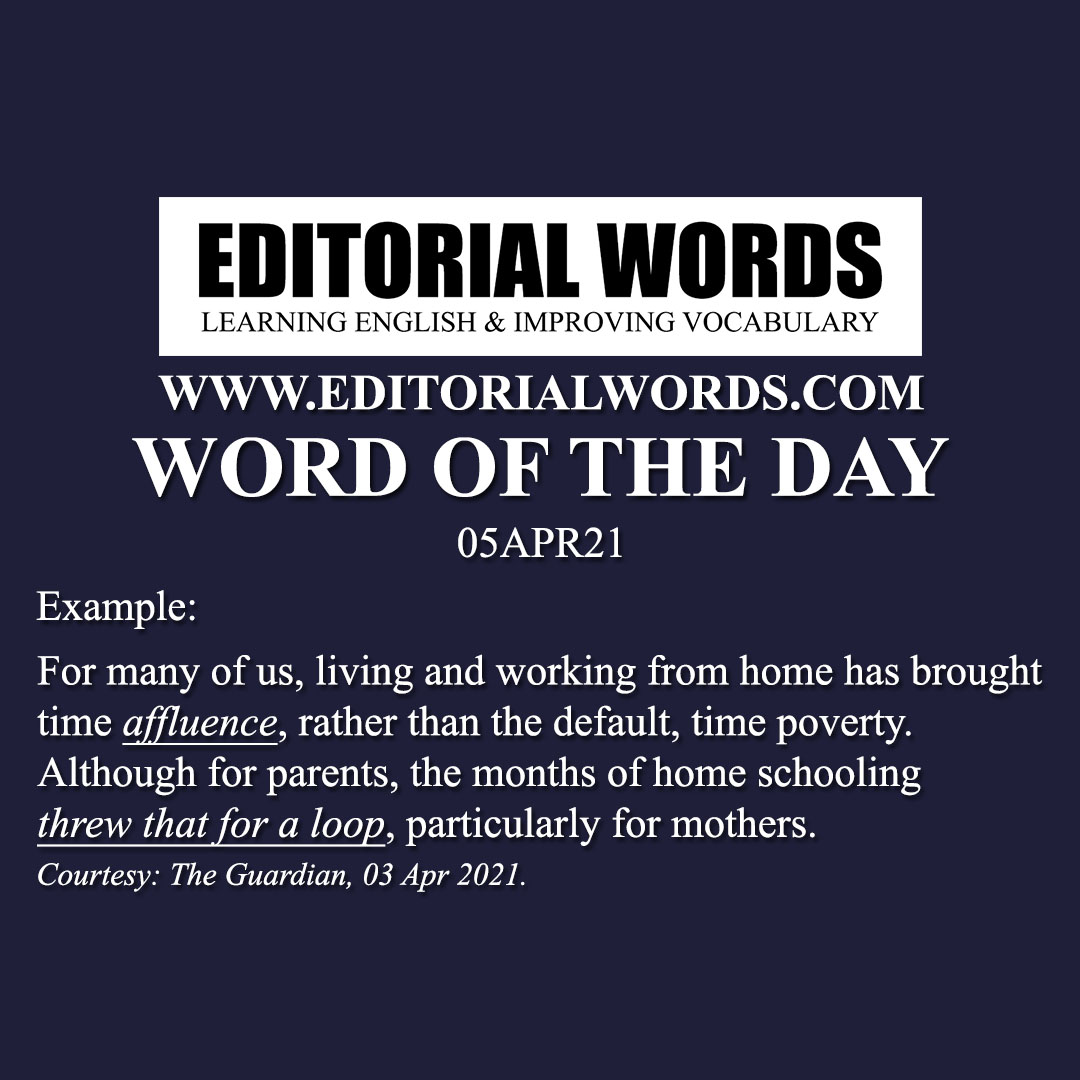 This word is present in The Guardian article  'We need to adapt in order to grow': how to emerge from lockdown stronger, happier, healthier and click here to read it.
Courtesy: The Guardian
"Phrasal Verbs" We Learnt Last Week
"Idioms & Phrases" We Learnt Last Week
"Important Definitions" We Learnt Last Week
Recent Word Lists For The Hindu Editorial Articles